It's finally happening! The weather is warming up. I am even optimistic that we won't be getting anymore snow (knocking on wood as I write this). We are now working really hard to get the backyard ready so we can enjoy lots of dinners outside. And to make it easier to dine al fresco, I decided to make this DIY Utensil Caddy with mason jars. Now we are ready for summer to come!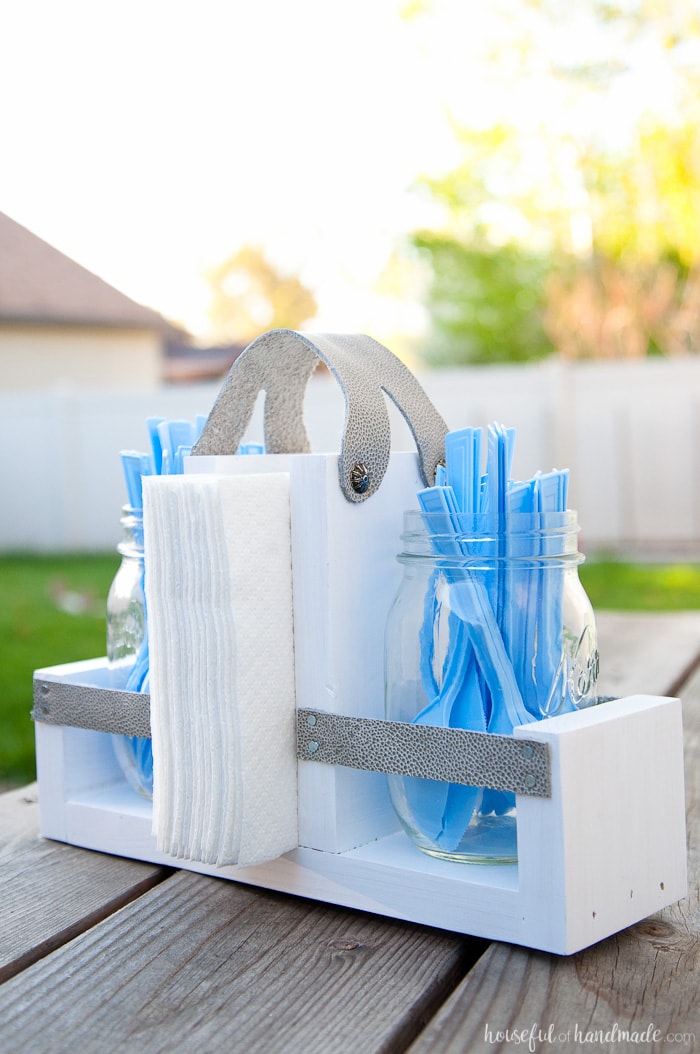 This spring we have already had a lot of yard work to do. I swear this was the wettest winter in a long time and the weeds are growing like crazy. Our grass also looks like a forest, but every day we have time to mow, it rains! It's going to take some serious muscles to mow it when we get the chance. Today we spent all day pulling weeds and raking pine needles (because the grass was too wet to mow). Two giant bags full! But now we are one step closer to lots of summer fun.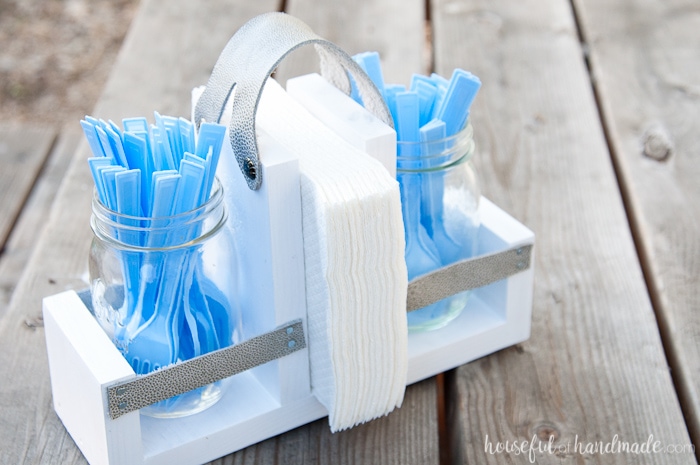 This year I am determined to finally build our patio area. I cannot wait to have a beautiful place to entertain family and friends. And when we do, this DIY utensil caddy is going to be at every party too. I love that it can hold our silverware and napkins so we don't forget anything. It also has a handle so that I can carry it while my hands are full of platters of watermelon too.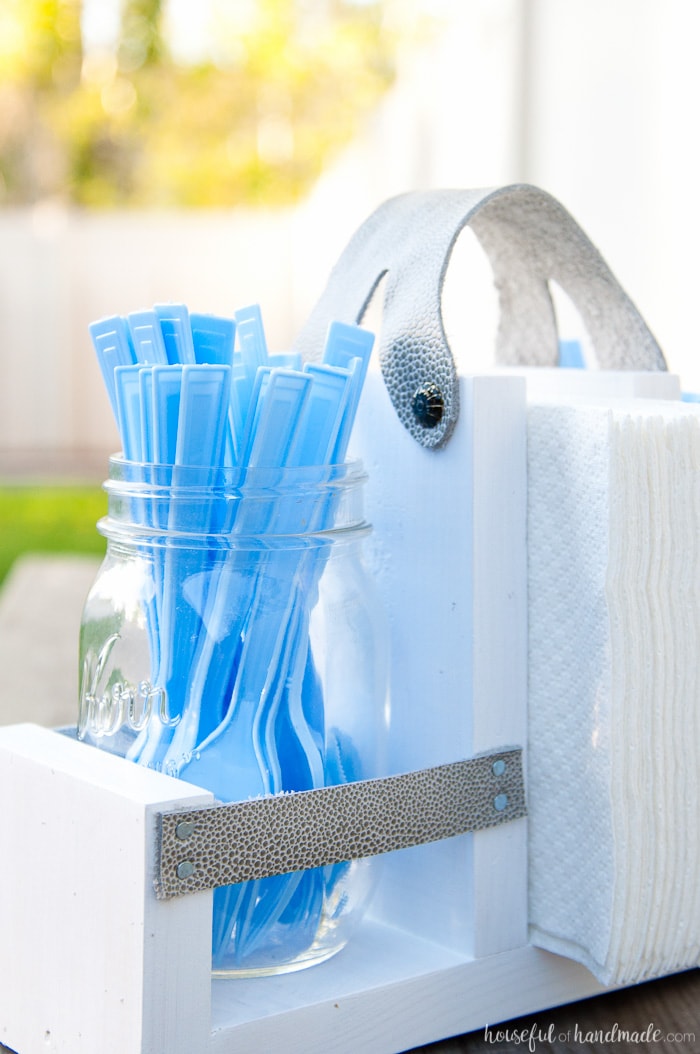 And do you want to hear the best part? It was built with just a few scraps in a few minutes. It's so easy to make, you can have your own DIY utensil caddy ready for a party in no time. I am sharing the tutorial for it over at Oh My! Creative. Click here for all the details, then don't forget to invite me over to your next BBQ 😉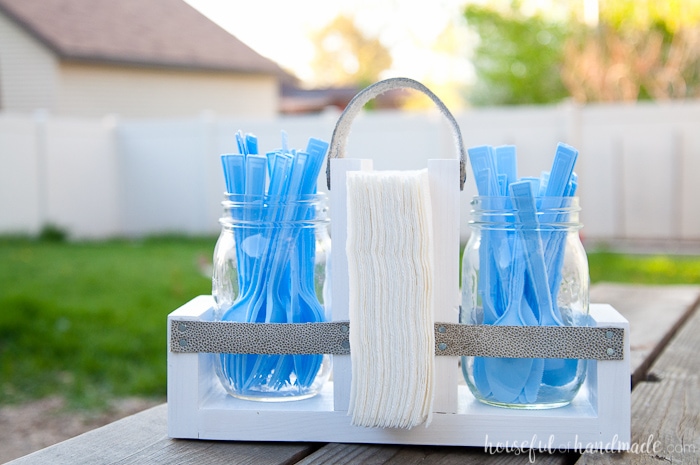 Now I guess I should go do some more yard work.