I've been hard at work on a new surface pattern collection. I was inspired by the umbrellas at the sea shore but I didn't want to go with the normal bright summer colors. I wanted to use more subtle vintage inspired hues. Then because I was going with a more vintage color palette, the idea morphed into a pattern collection about vintage sea shore. I wanted vintage dressing huts and a boardwalk.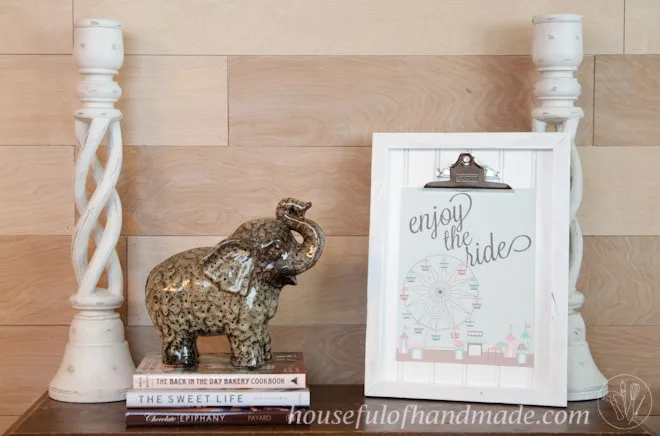 Wanna see a sneak peak of a few of my pattern designs? These are three of the patterns I created for my vintage sea shore collection. The color palette is a soft summer palette an in my new collection you will find all the things you will find on a trip to the shore. I am a huge fan of sea life so these are a few of my favorites!
One night I started working on a ferris wheel because what's a boardwalk without a ferris wheel? And I became so in love with the fun ferris wheel I created. I wanted to use it everywhere. So when I thought about a fun printable for a summer mantel or gallery wall I knew I wanted to use the ferris wheel.
I created a fun printable with the saying "Enjoy the Ride". That is what summer is all about right? Just enjoying the hot summer days and having a blast making memories. School will be starting too soon, so we just need to enjoy this ride 🙂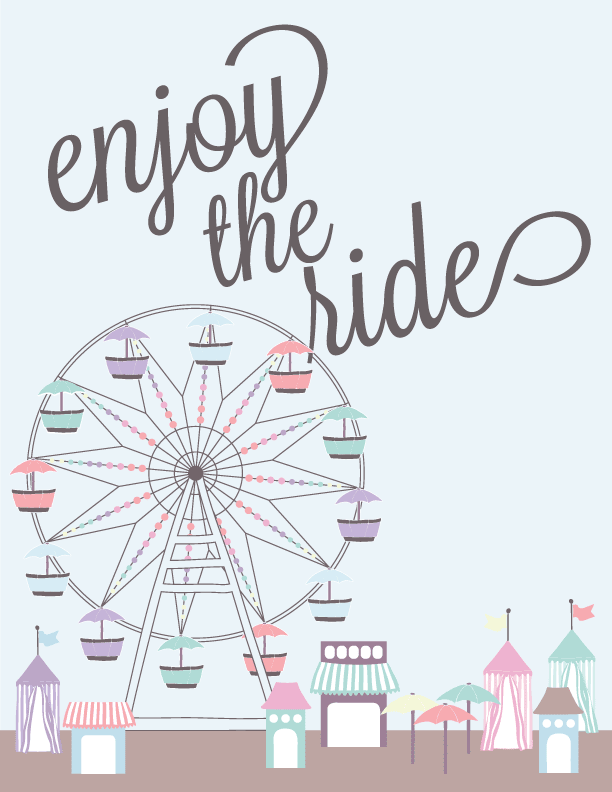 So if you are looking for a fun printable for summer. I am sharing my Enjoy the Ride Art with your for free to download! Just click the art above to download a PDF of the printable that is print ready.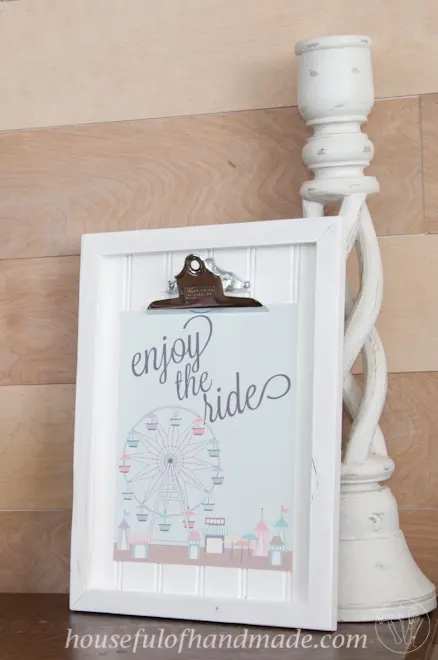 After I got my printable created, I needed a frame for it. I used up some scrap wood that I had in my garage to make up the fun beadboard clipboard frame. It is perfect for holding this cute printable art and will work perfectly on my mantle for years to come. I will be sharing the tutorial for this fun afternoon project on Thursday!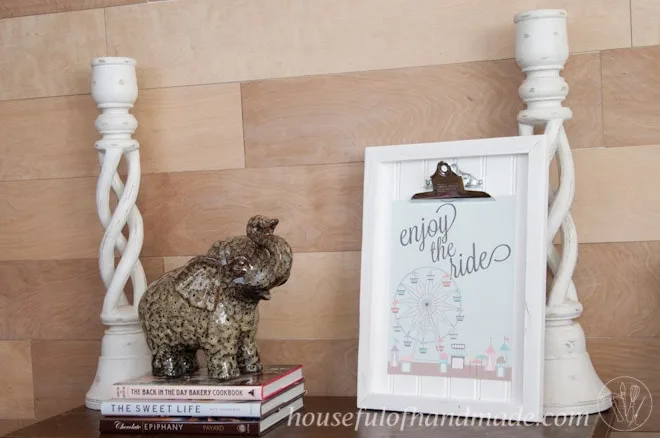 I hope you are enjoying your summer ride!