One of the things I struggle with is hanging up art in our home. I don't know why. Maybe it's because I hate putting holes in the walls after I work so hard to paint them… Maybe it's because once the room is livable, I'm too tired to decorate the walls… Maybe it's because art is so expensive to buy, mount and frame… Lately I have been really trying to not let any of these things hold me back from adding those finishing touches. And I even figured out how to float mount art the easy way so I can have lots of variety in my walls.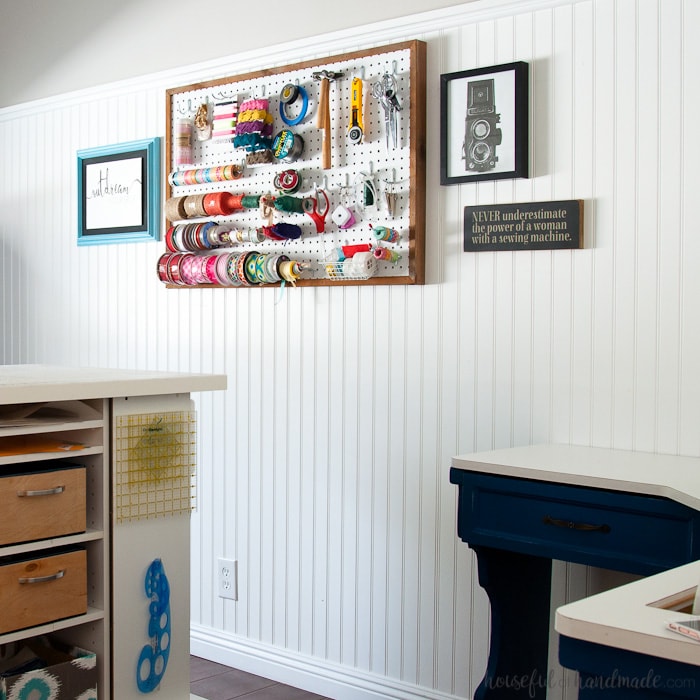 In my new office & craft room I fell in love with this saying because my office is all about fulfilling my dream. To add some depth and dimension to the walls I wanted to figure out how to float mount art so this saying would pop. I did some searching and learned the "right" way, you know the way they use when they charge you hundreds of dollars for your frame and mounting. But I didn't have that in the budget.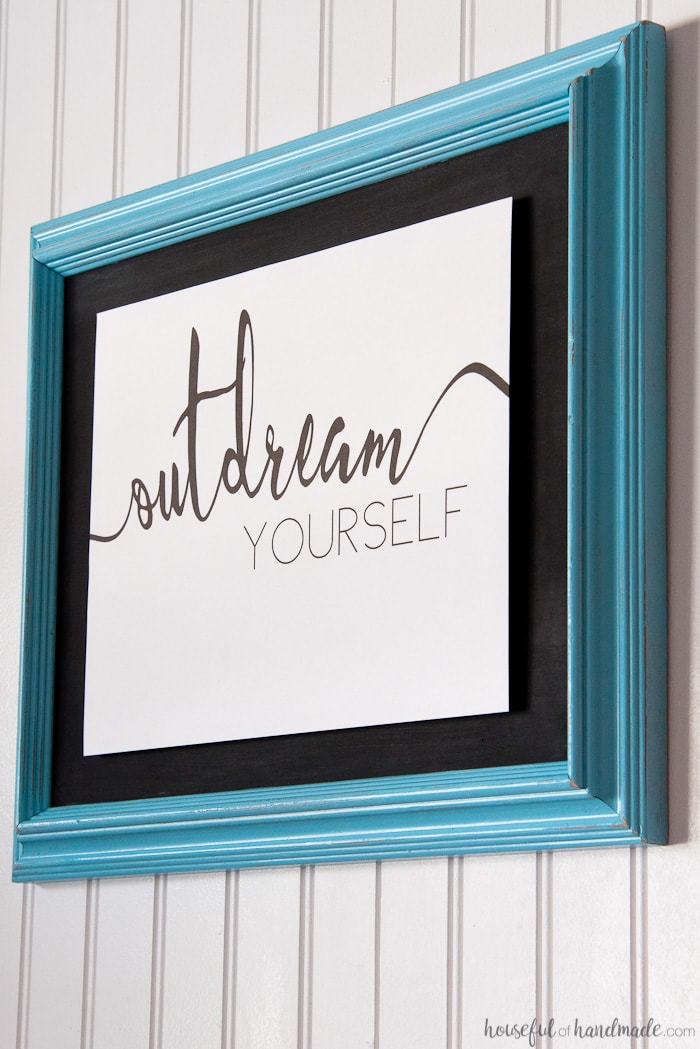 Instead, I decided to cheat! I found a picture frame with broken glass at the thrift store for $1. I knew I could create the appearance of floating art with a few cheap supplies so I set to work.
The result… I love my floating saying. It looks like an expensive float mounted piece of art but cost me just a couple dollars. Next I want to get some deeper frames so I can add some more float mount art, but keep the glass too. Either way, this how to float mount art the easy way tutorial will work!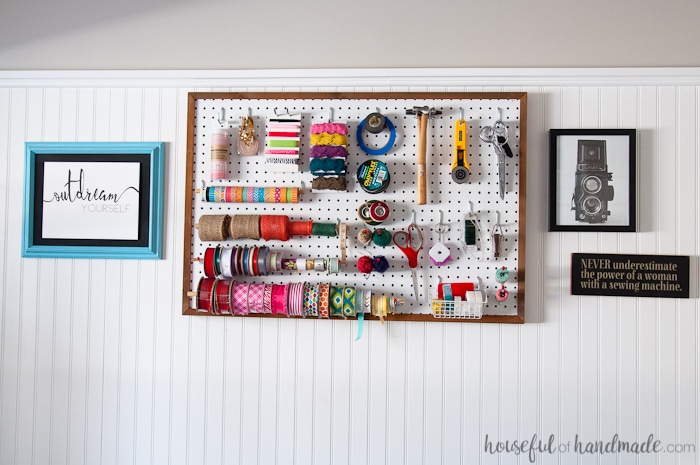 If you want to see the how to, click the arrow below. Also, I shared 5 cheater ways to fake great handwriting over at Silhouette School today. Now there is no reason not to finish off all the walls in the house!