Build your own DIY closet organizers with these creative and budget-friendly closet system ideas.
Just 2 short years ago, we made over our master closet for the $100 Room Challenge. It made all the difference!
When remodeling your home, closets usually are not on the top of the list. But having an organized closet with room for everything makes life easier. I promise you will never regret making over your closets.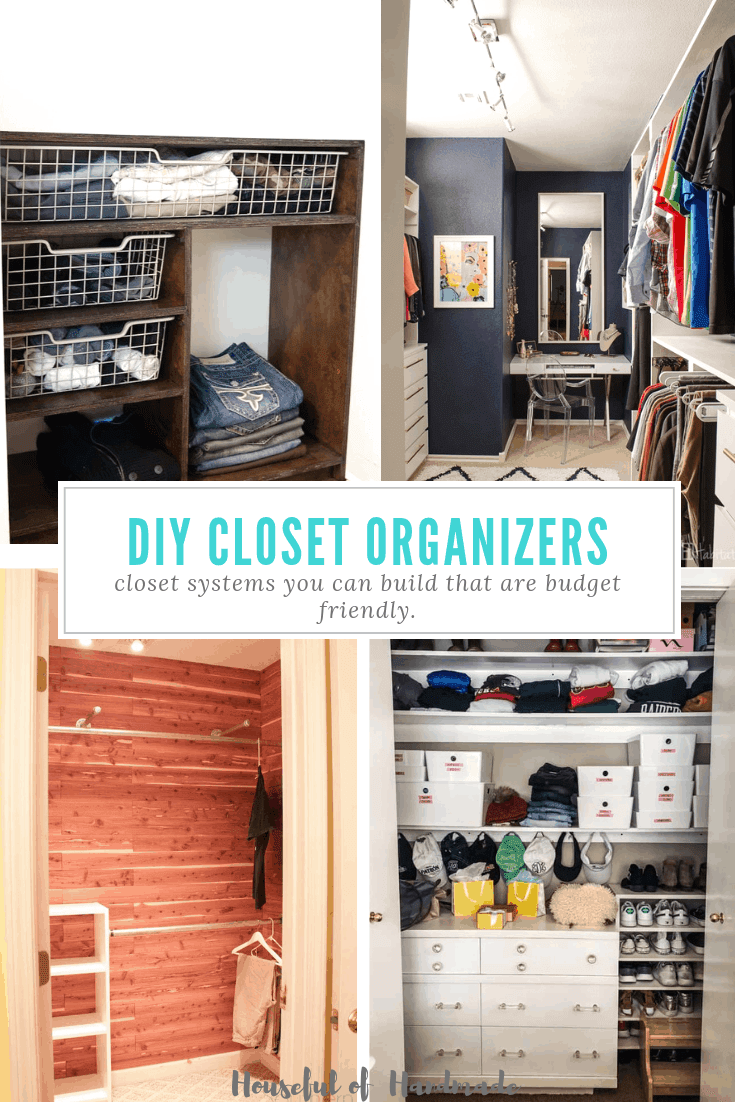 So I gathered up a bunch of DIY closet organizers that you do yourself. The perfect budget friendly closet organization closet ever!
DIY Closet Organizers And How To Build Your Own
If you struggle with organizing your closet like I do, you will want to check out these creative DIY closet organizers, with tips to build your own closet system and shelves.
For even more amazing closet project, check out this Closet Sliding Barn Door and these DIY Shoe Storage Ideas.
Happy DIYing!