Celebrate the outdoors with fun backyard games played with these giant yard dice. You can play so many different outdoor games with a set of dice. It is a great DIY outdoor game you can make.
The week before a family reunion, I came across Rogue Engineer's plans for yard dice. I knew my family would love them! We are big fans of the dice game Farkle, and tend to play it whenever we get together, so I figured we could play outside with giant yard dice.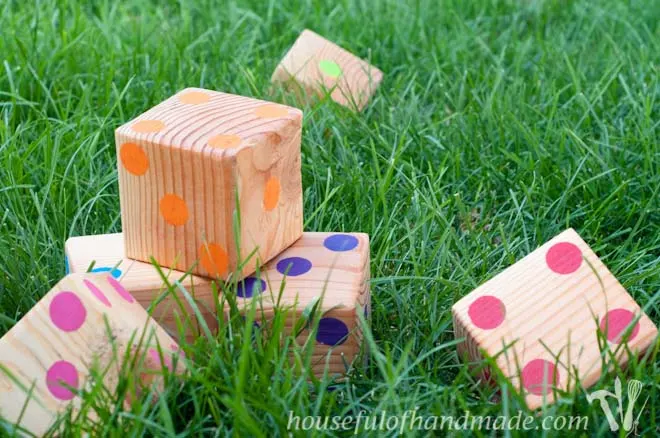 The plans by Rogue Engineer call for using a Forstner Bit to make the dice numbers. But I don't have one of those, so I improvised.
Instead I used my selection of colored craft paints to make brightly colored dots for my dice! And any excuse to add lots of color to a project makes me happy :)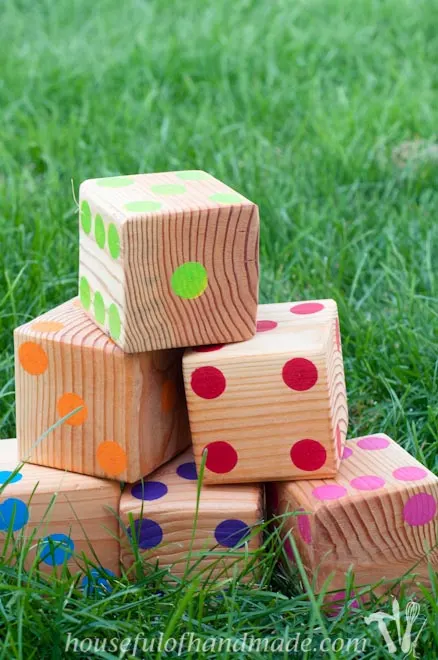 One of the things I love the most about these yard dice, you can make 4 sets of 6 dice from one 8' 4x4 board. I got my 4x4 for $10 so it would cost about $2.50 per set.
They are also really easy to makeThe longest part is waiting for paint to dry. You could easily whip up 4 sets at once and gift them for summer hostess gifts. Who doesn't love a good outdoor game for a summer bbq?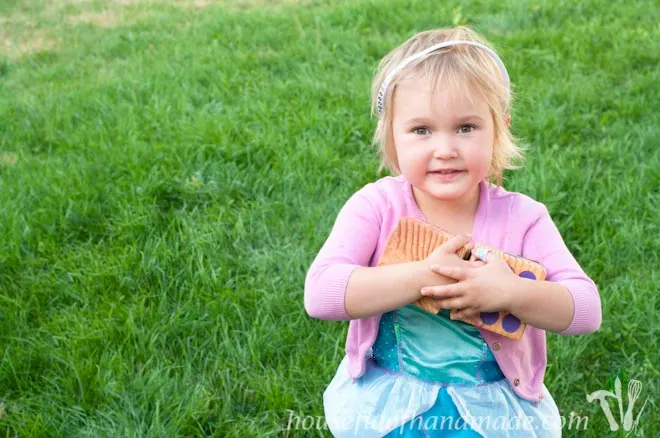 After I cut my dice out according to Rogue Engineer's instructions, I sanded them till they were nice and smooth. Then it was time to add the numbers. To make my life easier, I made up a stencil with my Silhouette.
If you want to make a stencil you can download the Silhouette cutting file by clicking here, or a PDF by clicking here. I cut my stencil out of a plastic tab divider for 3 ring binders. I love using these for stencils because they are cheap but are sturdy.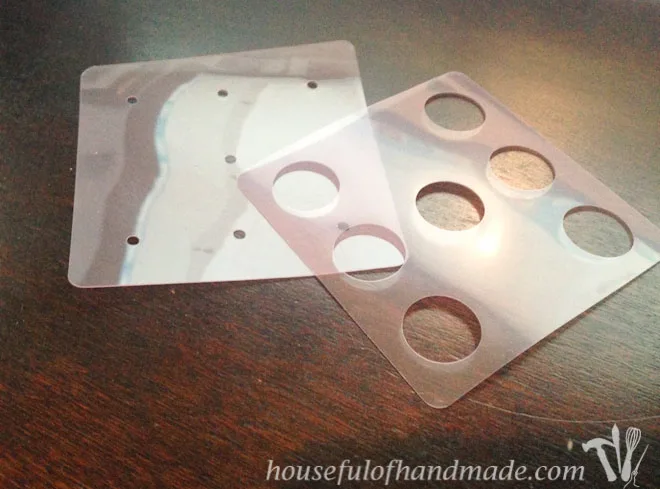 I made my stencil 2 different ways, one was a large dot and the other just a little dot. I wasn't sure what I would want to use. I decided it would be easiest to use the small dots to mark the center of my circles. The stencil has all the dots that you need to mark all the numbers, just only mark the ones you need for number you are doing.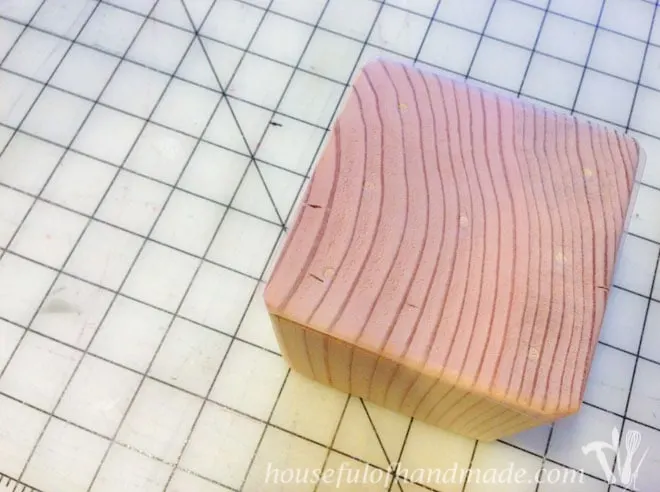 Then I used a round foam brush and just dabbed it on the mark to make my dot.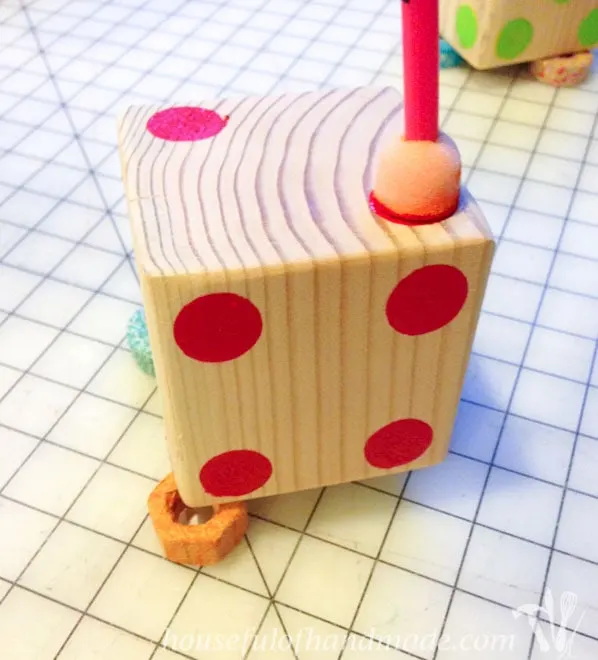 I didn't want to have to wait for the numbers on one side to dry before doing the numbers on the other side, so I propped the dice up on the corners and it worked to let the number on the bottom not get touched while it was wet!
I got creative finding things to hold them up and made sure to put the #1 on the bottom so I only had to worry about the one dot in the center.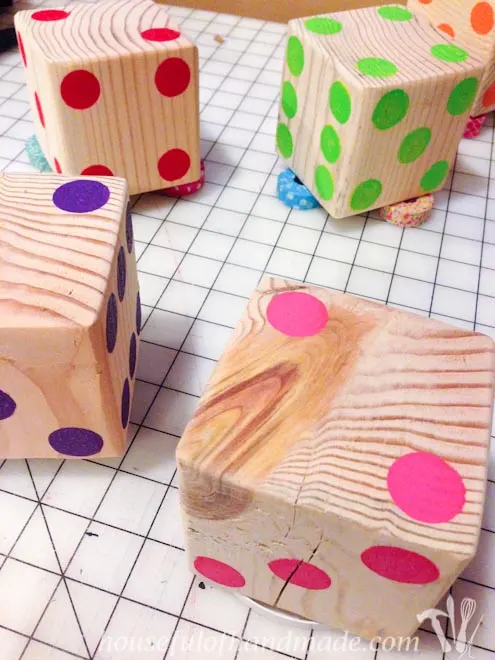 I let these dry overnight, then I wanted to seal the wood to protect it from wet grass. I used some clear deck waterproofer and put a coat on all sides. Again, I propped the dice up on a couple pieces of scrap wood so I could seal all sides at the same time.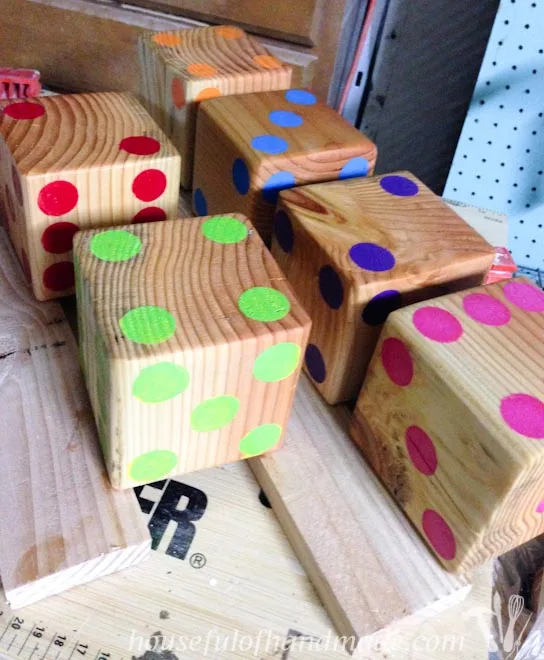 After they dried overnight, we were ready to play! Unfortunately, our reunion was rained out so we weren't able to play as a family. But when the rain finally stopped, the kids and I played at home and had a blast!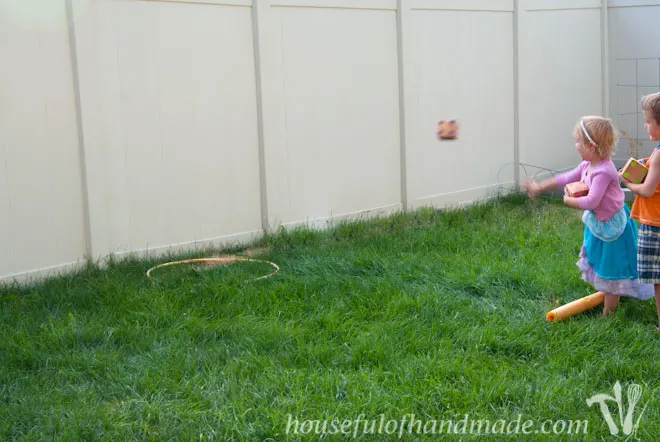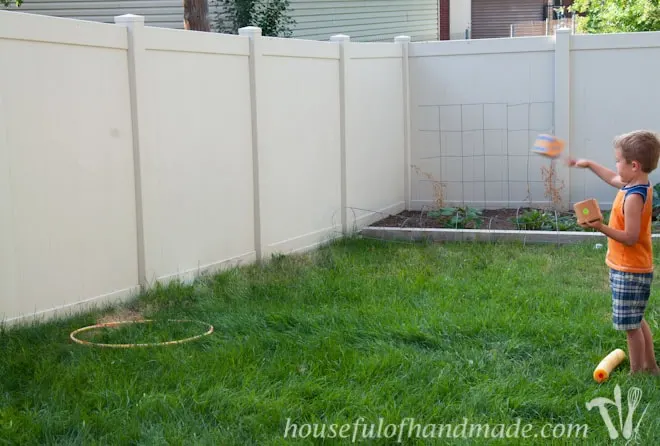 We picked a simple game to play with the kids. I put a hola hoop on the grass and then the kids took turns throwing the dice at the hula hoop. You collected the points for the numbers showing on any dice that landed inside the hula hoop. And it helped them to use math in the summer :)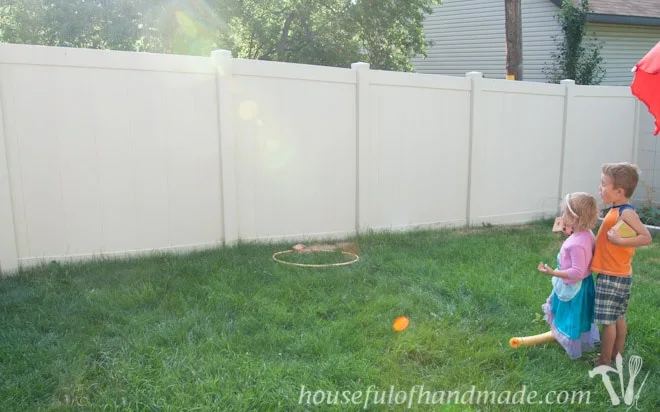 I am excited to be able to use our yard dice to play many more fun games. Rogue Engineer also has a link to a list of games to play with yard dice on his tutorial. Make sure to take a look, there are a lot of fun ideas there!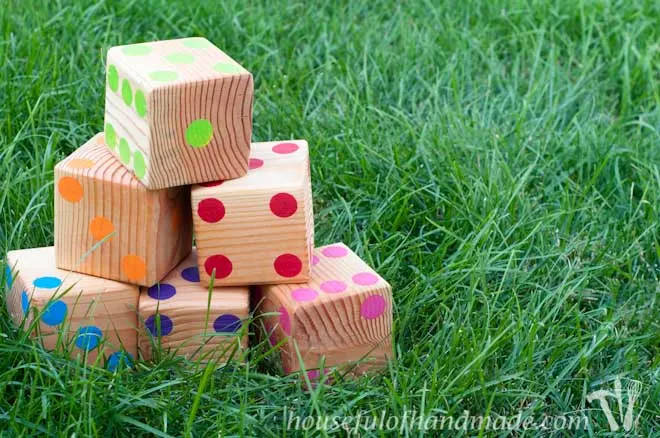 How are you enjoying your summer?