You can easily make these DIY Outdoor Games to enjoy with friends and family.
Summertime is all about enjoying the outdoors and spending time with friends and family. We love to play outdoor games, especially at a family cook-out or barbecue.
So make the most of your weekend outside and play some games too! We have gathered 15 of the best DIY outdoor games that you can enjoy with your family in no time.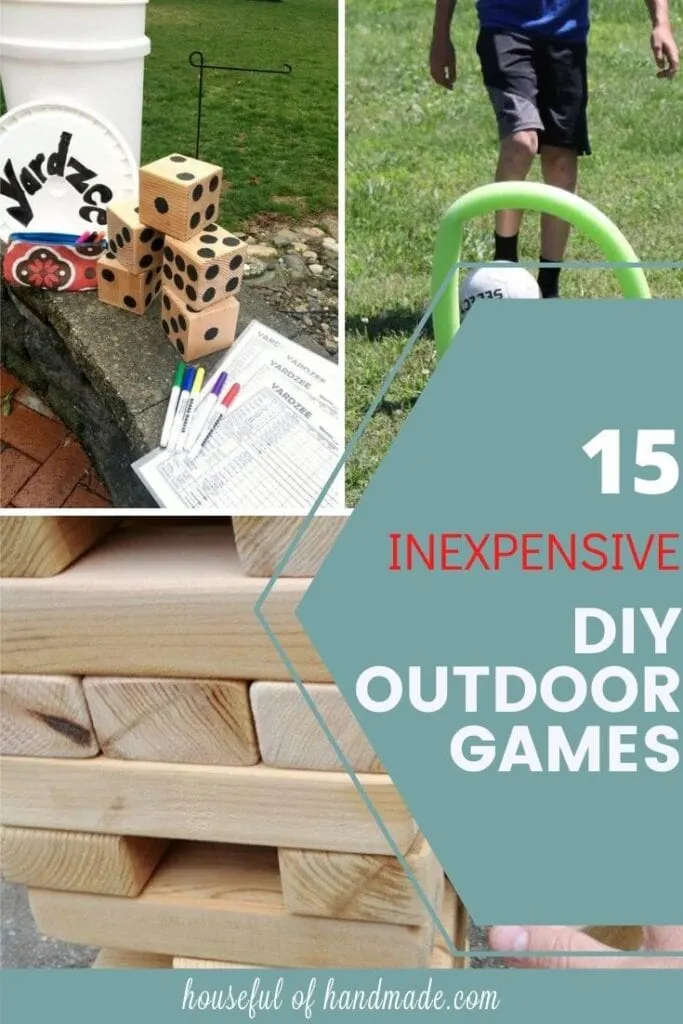 DIY Outdoor Games
Enjoy your backyard with these fun outdoor game DIYs.