This post contains some affiliate links for your convenience. Clicking these links will help support this blog so I can keep creating things to share with you, but you will never pay more by using an affiliate link. Click here to read my full disclosure policy.
How to Make DIY Chalkboard Organizing Labels
Supplies:
Brads
Chalk
Storage bins

The ones I am using in my entryway are from the dollar store. Bonus for super cheap bins!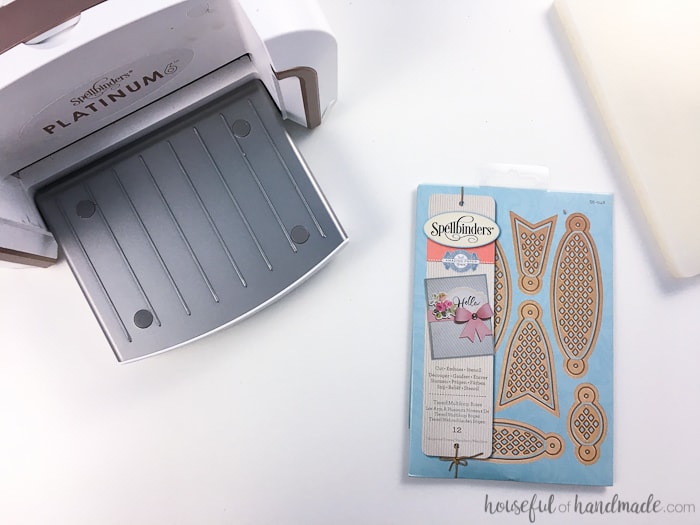 See all the beautiful sized label options you get with this one die! You could make DIY chalkboard organizing labels to organize everything from big to small.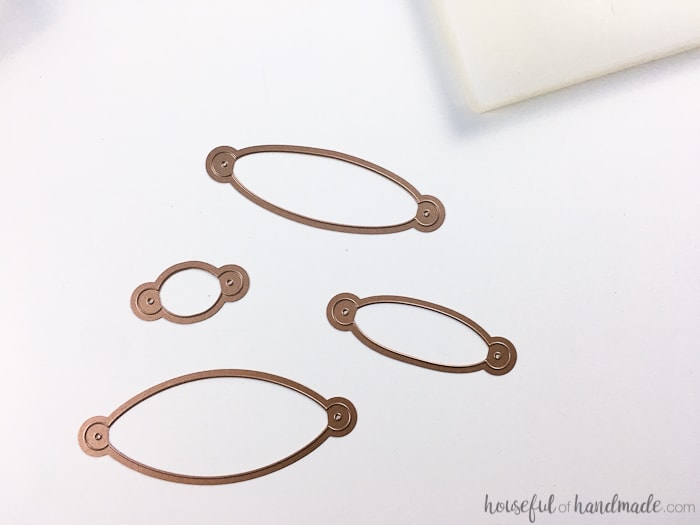 Create a cutting sandwich with the selected die. Start with the platform on the bottom, cutting plate, coverstock, die (facing down), and another cut plate on top. Run it through the machine.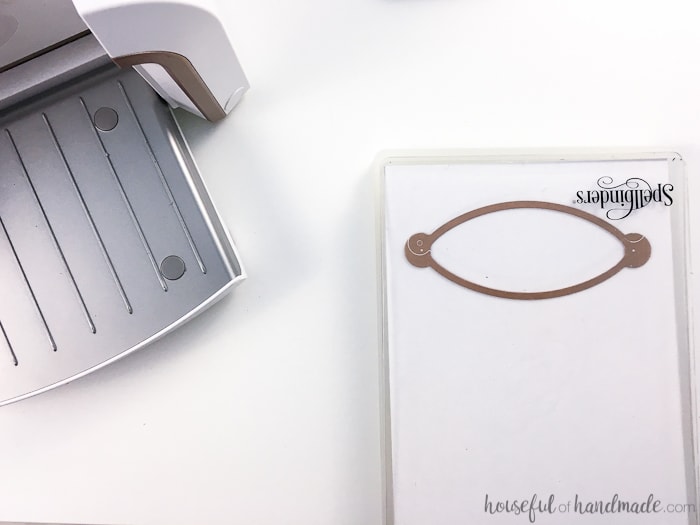 Without pulling the newly cut label from the die, create an embossing sandwich with it. Start with the platform on the bottom, die with the cut paper inside (facing up), embossing mat, and embossing plate on top. Run it through the machine again.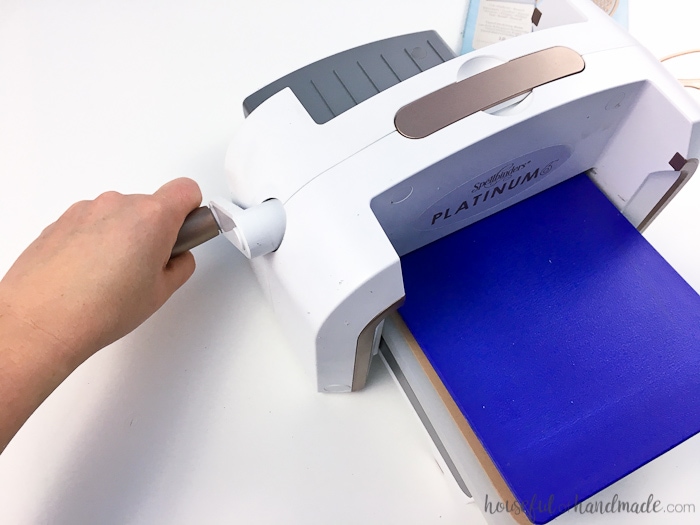 Remove the perfectly cut and embossed label from the die. Repeat for as many organizing labels as you need.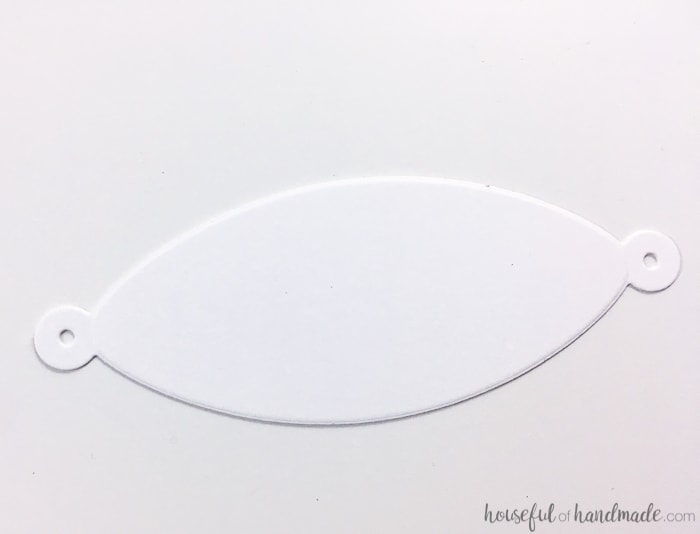 Now it's time for the chalkboard. I love using spray paint on paper. It is amazing how well the paper responds to it, it doesn't get curled or wrinkly from the paint.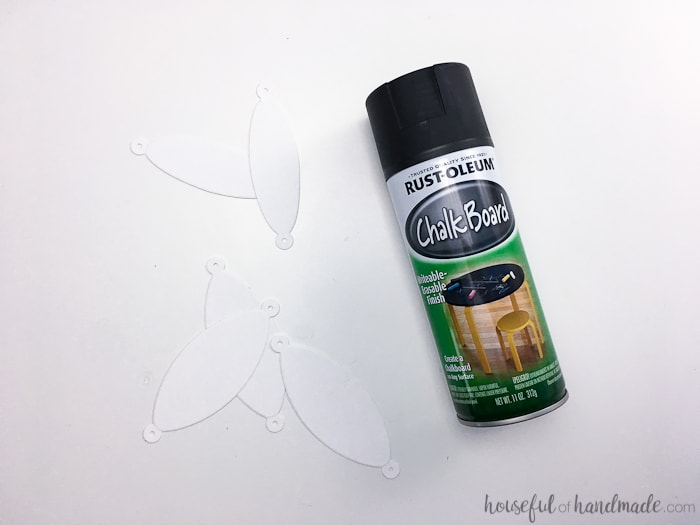 Because you are painting small pieces of paper, the spray paint may push them away like a gust of wind. To solve this problem, place all the labels in the bottom of a box. Use pins through the holes in the sides of the labels to keep them from moving around while painting. The box also keeps the overspray contained. No more ruining your driveway or deck!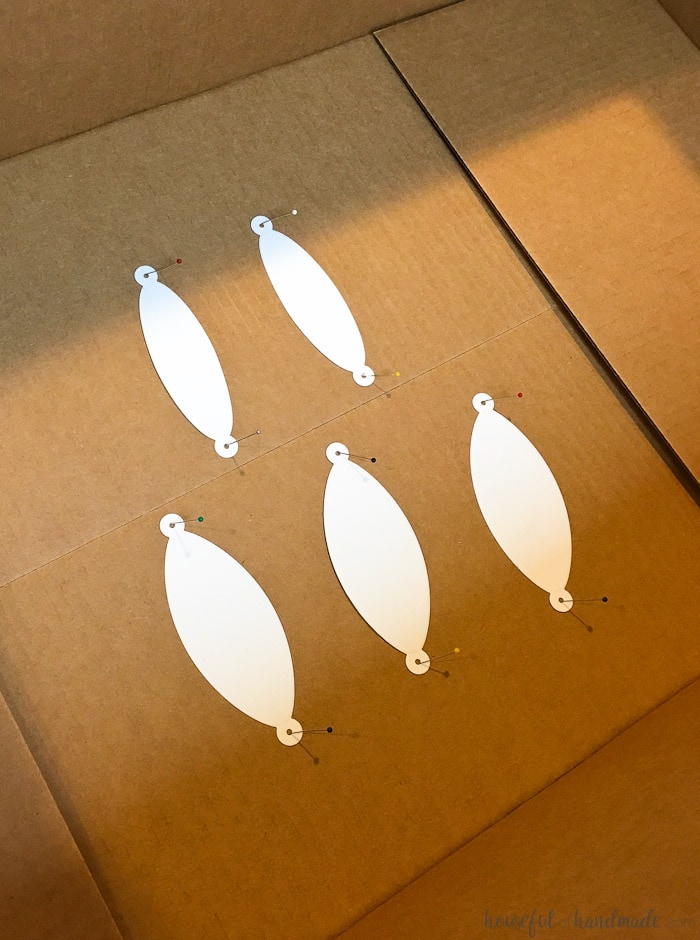 The paper is really porous so you will want at least 3 solid coats of paint to create a strong chalkboard coating. Luckily spray paint dries quickly and you only have to wait about 15-20 minutes between coats. Let the final coat dry a bit longer to ensure it is fully dry (I waited about 3-4 hours).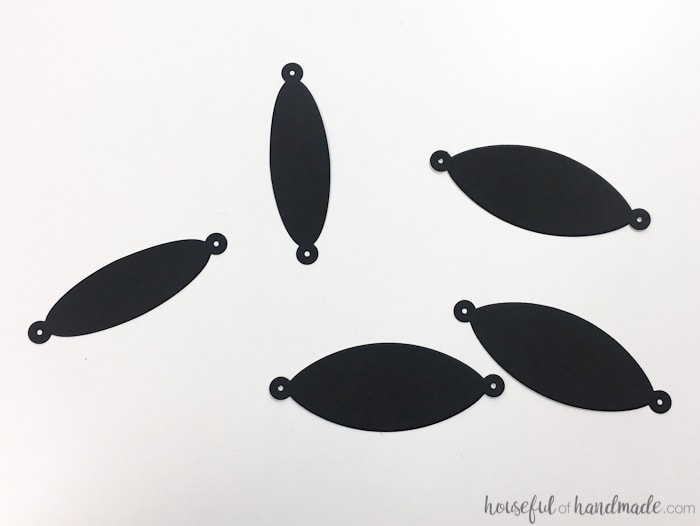 Once they are dry, grab a piece of chalk and prime your cute little DIY chalkboard organizing labels. All you need to do to prime them is to rub the chalk all over the surface.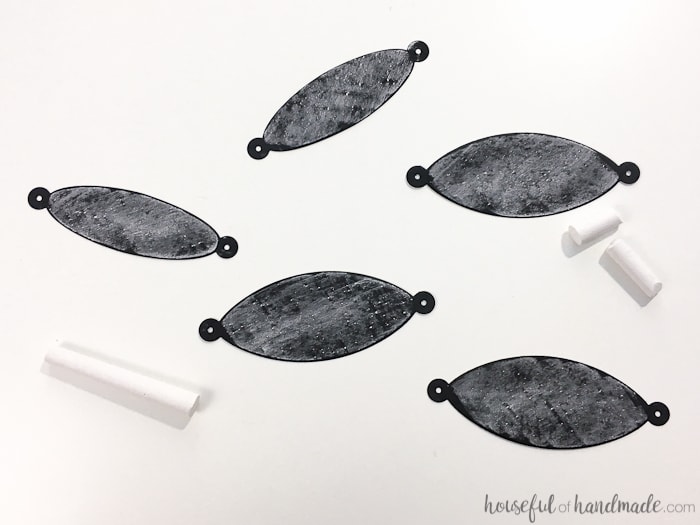 Then erase it off.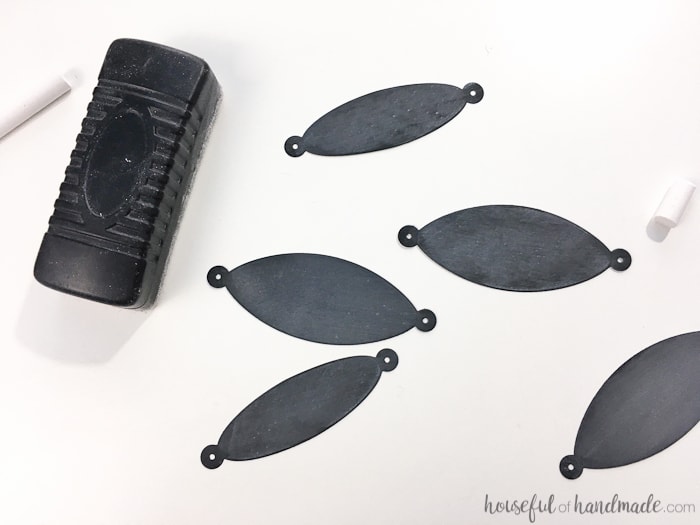 Now you are ready to attach them to your bins. My bins are plastic so I was able to use a knife to create a small slit in the bin, then I just inserted the brad through the hole in the side of the label and through the slit. Fold over the tongs on the inside of the bin and your label is ready. If you cannot use a knife to easily cut through your bin, you can also use a drill with a small drill bit to create a hole. Then insert your brad and secure.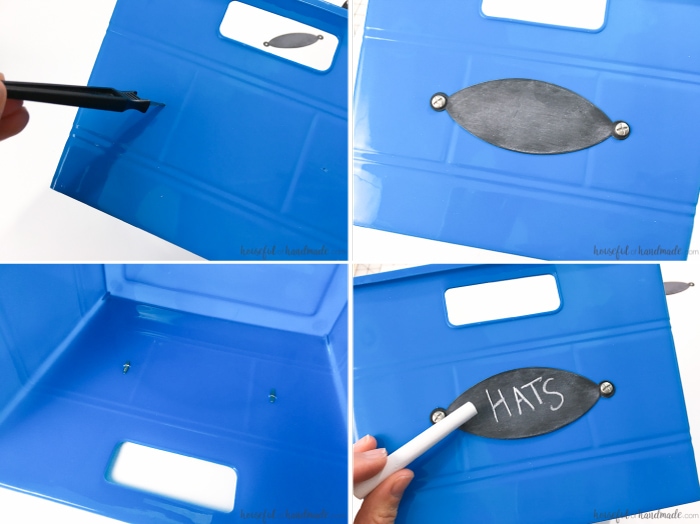 Go ahead and label your bins! It's so satisfying to have everything so organized. Hopefully this will solve the problem of where to put their gear in the entryway. And as we change things out for each season, I can quickly re-label each bin.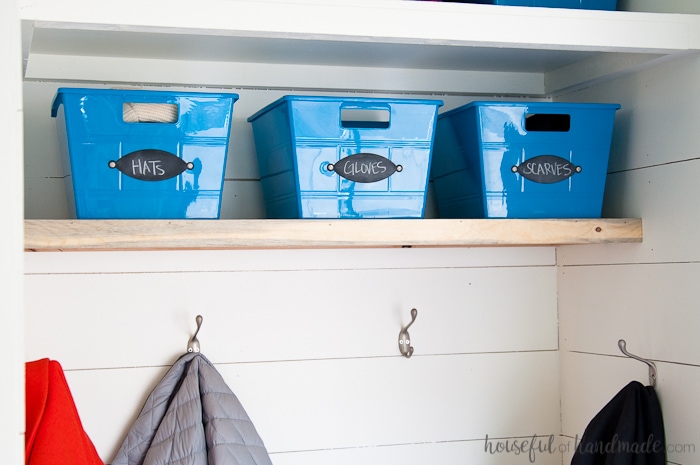 Next month I will be making over my brand new office/craft room for only $100 and you better believe I will be making lots more of these DIY chalkboard organizing labels. Make sure to subscribe to my weekly newsletter so you don't miss out on any of the amazing, but budget friendly, decorating and organizing ideas.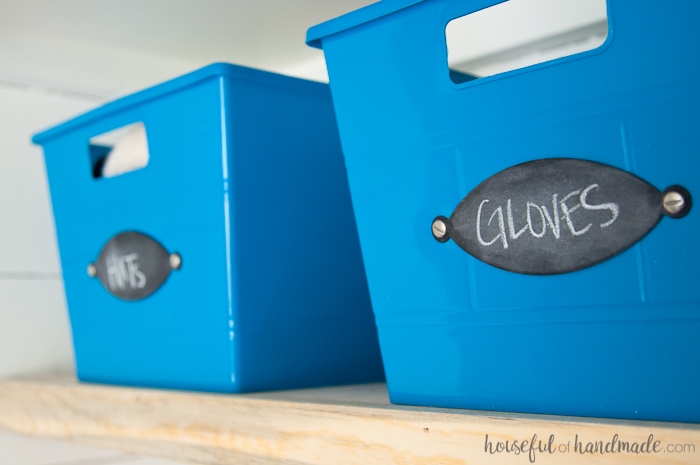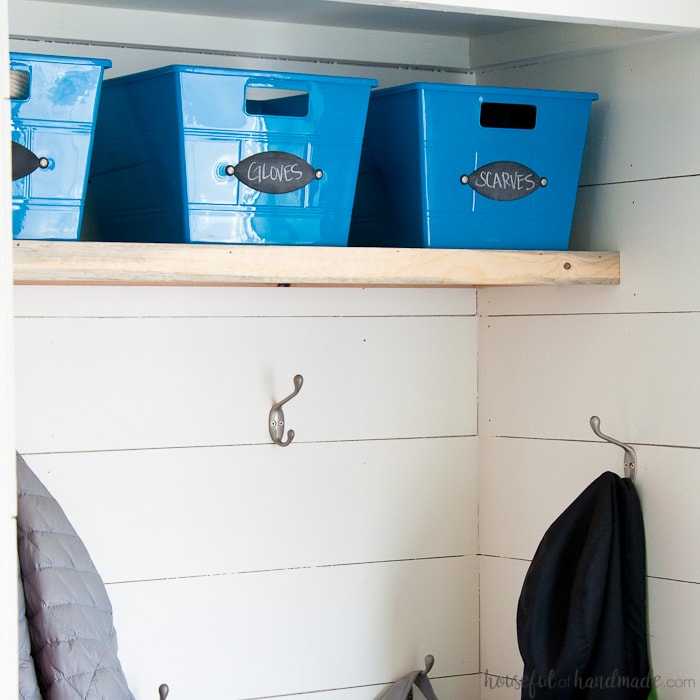 Time to go organize and DIY some more!