Get ready for eating outdoors with a new folding picnic table.
Summer is quickly approaching and as the weather warms up, I get so excited to eat outside. In our last home, we had a nice side patio with pergola an outdoor dining table.
But in our new house, we do not have a place for a permanent picnic table. So I partnered with Kreg Tools to build a folding picnic table!
Now we can enjoy eating outside by our new fire pit. Then easily put the picnic table away when we are done!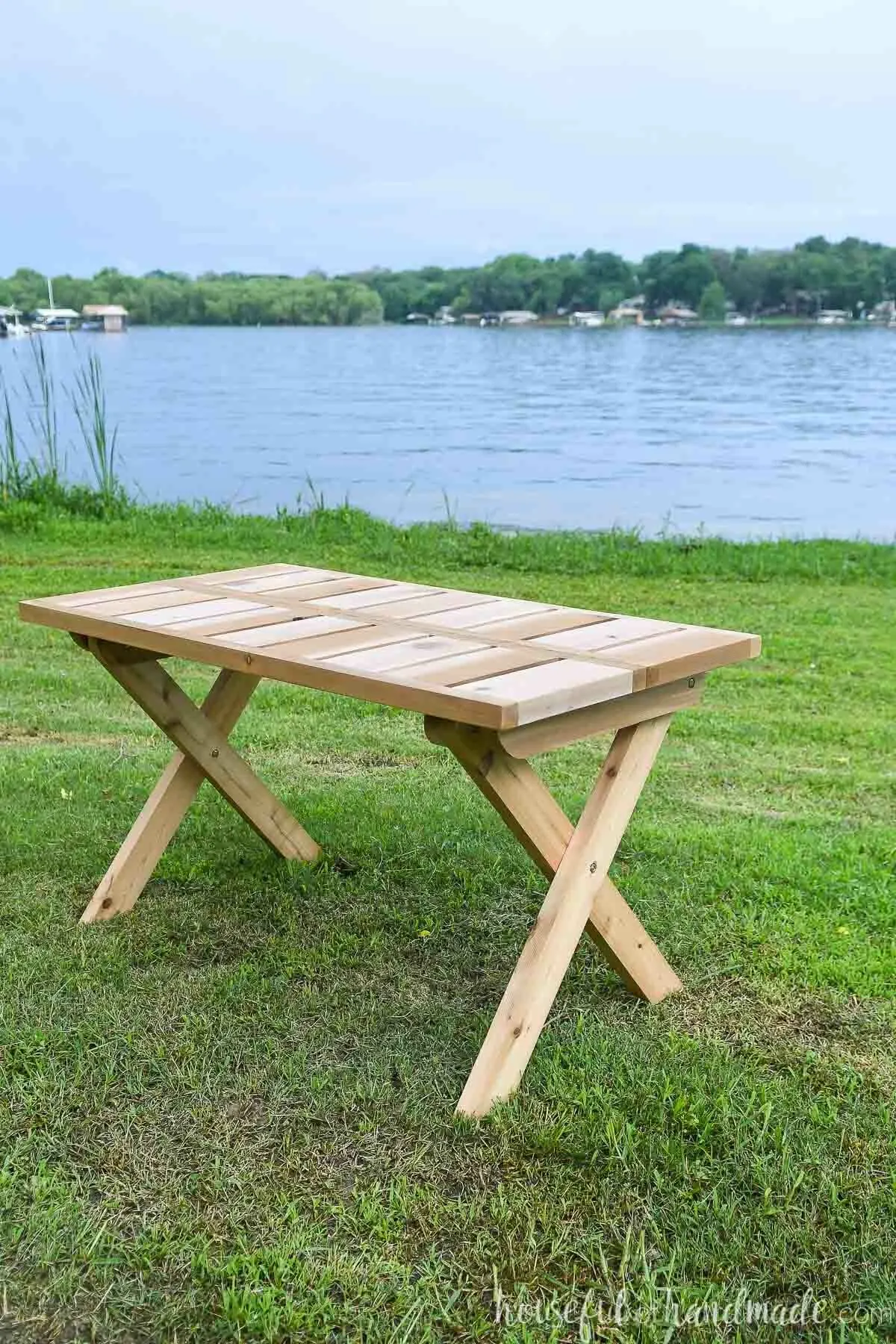 What wood is best for Picnic Tables?
When building a folding picnic table, it is a important to have a lightweight table so you can easily move it. So I chose to build my wooden table out of cedar.
The cedar wood is lighter weight than other wood options, plus it has lots of other benefits for an outdoor table. Cedar naturally resist bugs and decay and weather.
Aside from the lightweight table and great outdoor benefits, cedar is also beautiful. I love the light and dark variations with a slightly red color.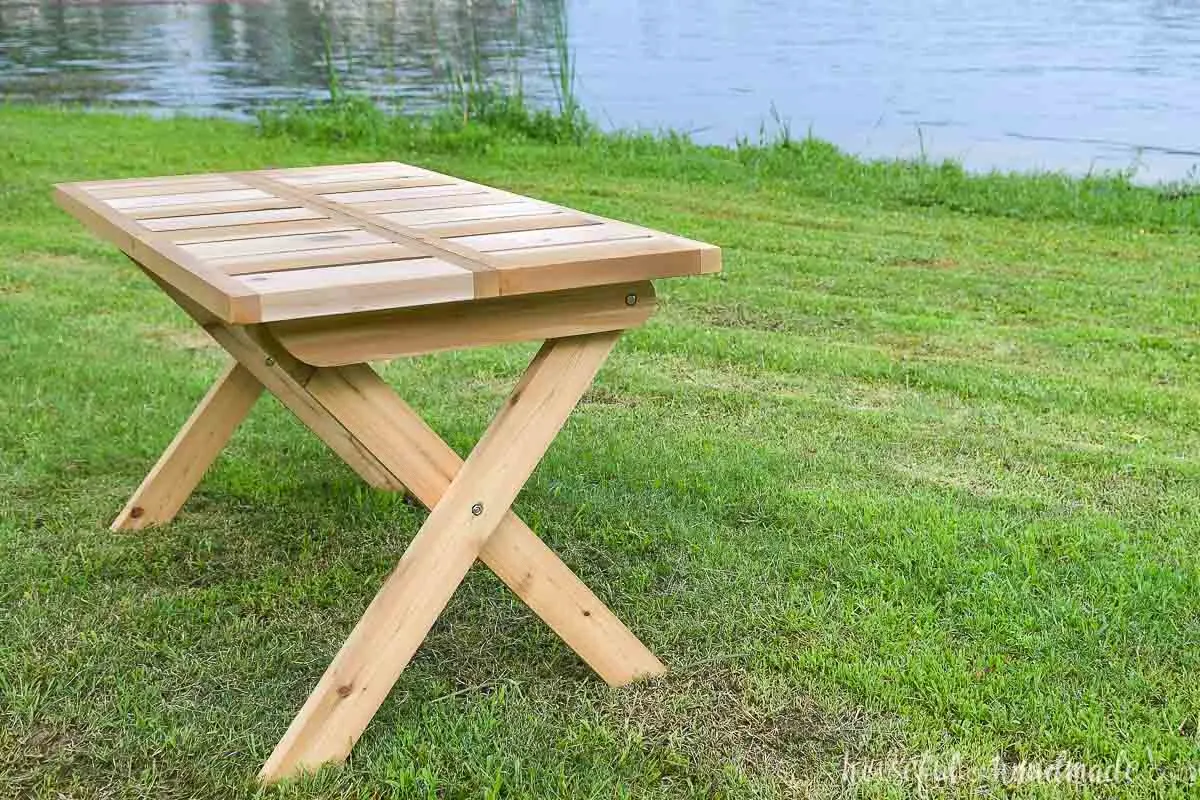 And with a simple outdoor sealer, it will bring out the natural beauty of the wood so you don't need to do anything else to it. I have not yet sealed our folding picnic table because we have been getting rain every single day for the last 2 weeks.
But once things dry out a little bit, I plan to use an outdoor oil to seal the wood. It will need to be reapplied every spring and fall to keep the wood oiled so it doesn't patina.
How hard is it to build?
The best part of this folding picnic table is that it is easy to build!
The table top is made up of 2×6 and 2×2 boards that create 2 smaller table tops, when placed together they come together to make one 55 1/2″ x 30″ table top.
The table top pieces come together quickly and easily with the Kreg Jig. I love building with the new Kreg 720, but their less expensive 520 jig or 320 jig are great jigs for beginners or small spaces (and I use them in my shop too).
The trickiest part of the build is the legs. The legs are made of 2×4 boards and one edge needs to be rounded over to allow them to move when you fold them.
I used a bandsaw and sander to round over one edge of the leg pieces. But you can also use a jigsaw and sander to do it.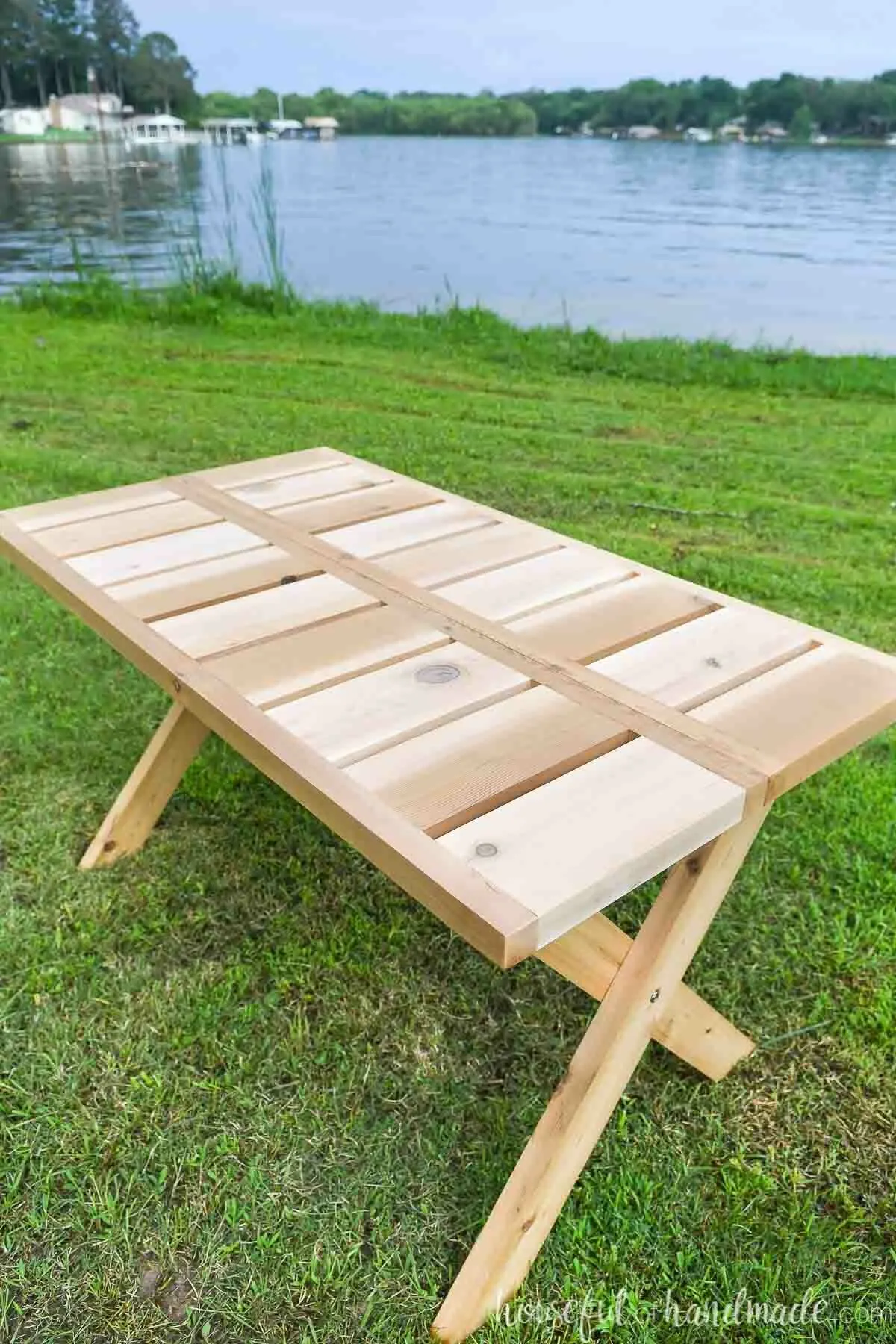 The final tricky piece is that the holes drilled in the legs need to be straight. If the are not at a 90 degree angle to the board the bolts will not sit in the legs correctly.
If you have a drill press you can easily drill nice straight holes, I do not. So I used this drill guide. It helps to keep your drill straight while drilling. Or you can make a jig like they do in this video.
Then once the leg pieces are cut properly, they are easily put together with the bolts!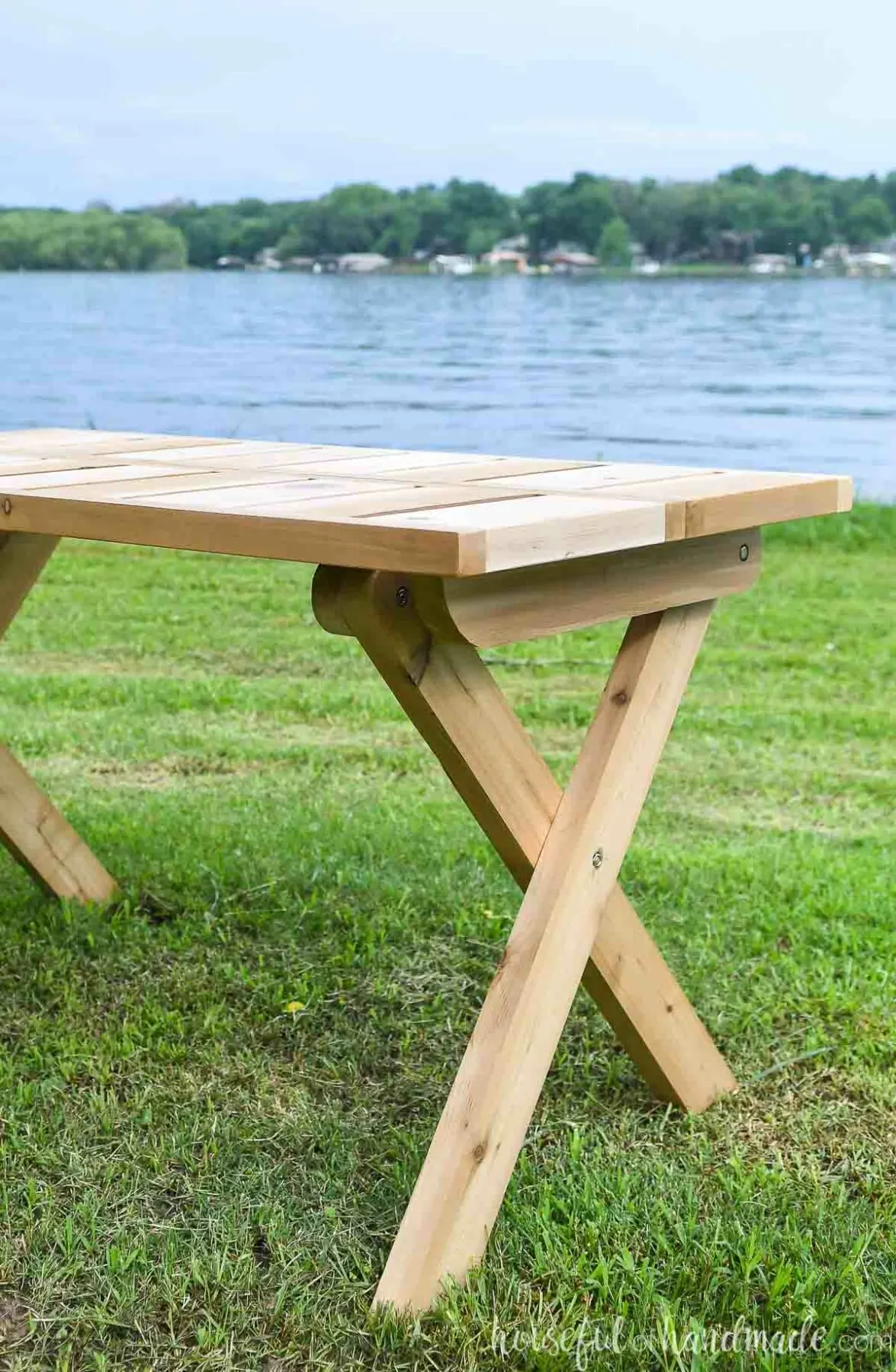 Folding Picnic Table Woodworking Plans
I am sharing the complete build plans for the folding table for free at Kregtool.com.
Click here for the picnic table build plans.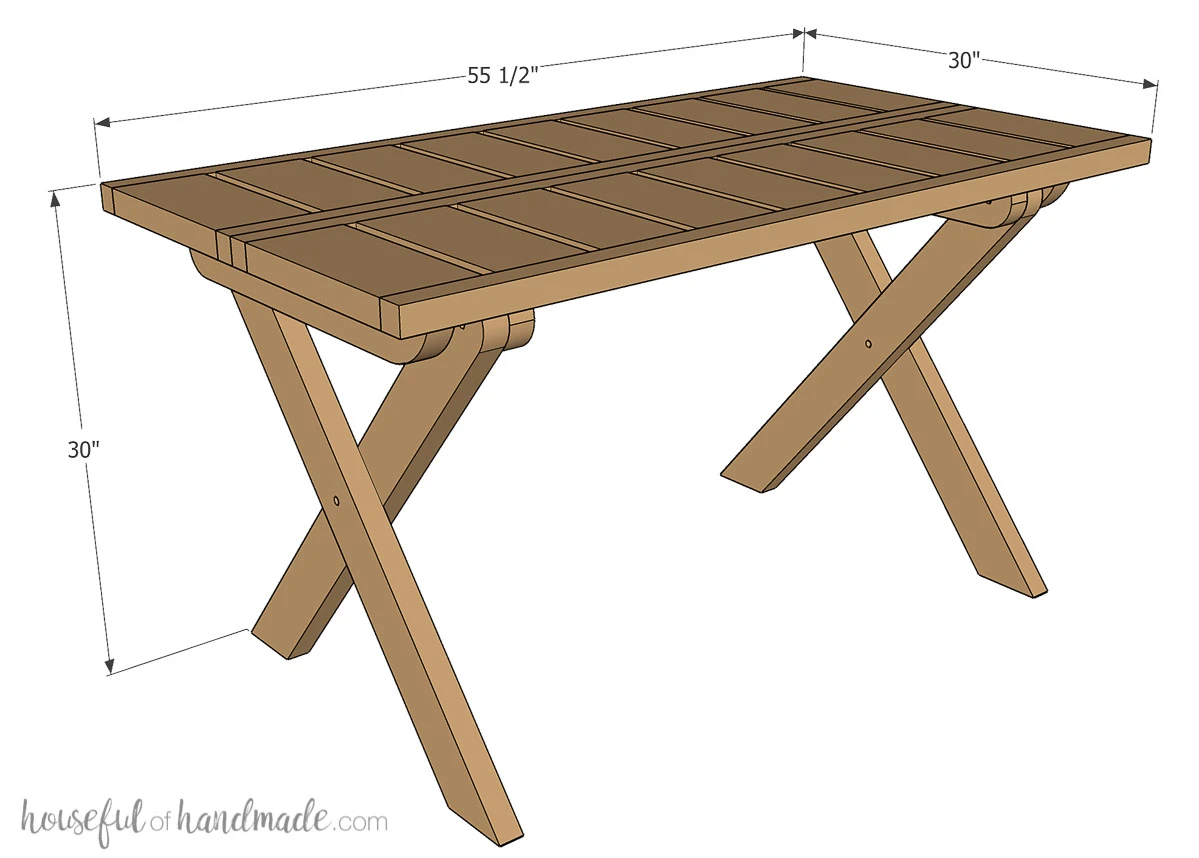 Plus I have a full YouTube video to help walk you through the build. Watch it below!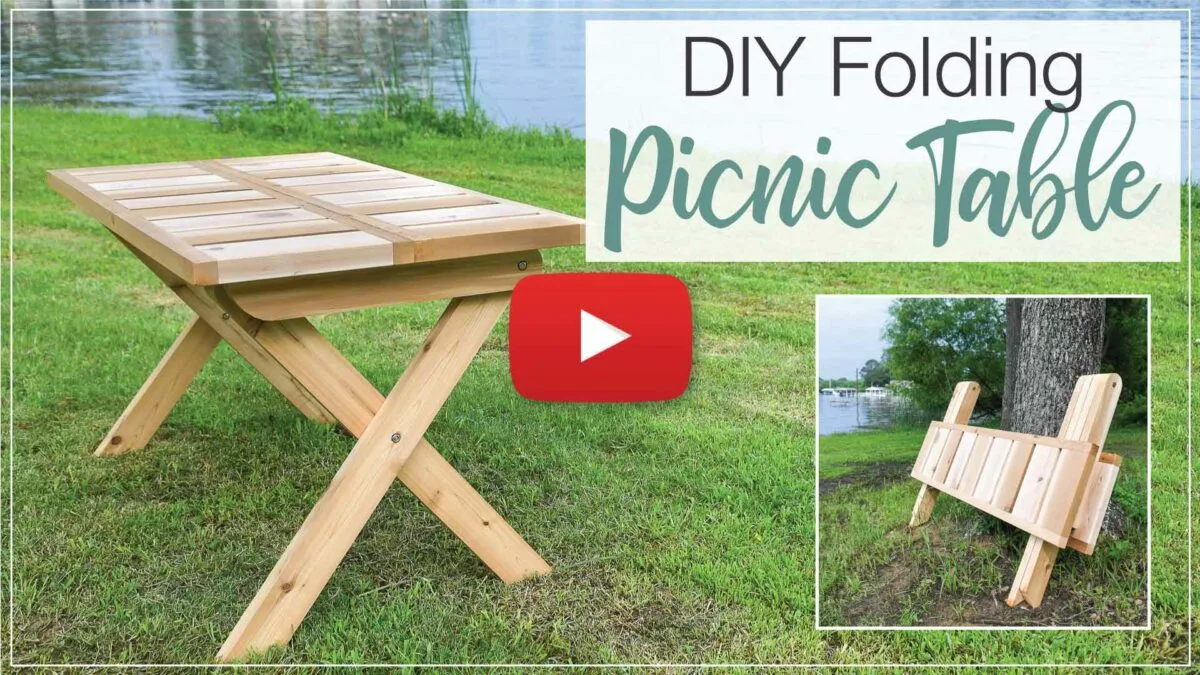 Happy building!