See how we transformed our unused side yard into the perfect outdoor kitchen and dining room on a budget! This space is now a three season patio ready to entertain friends and family.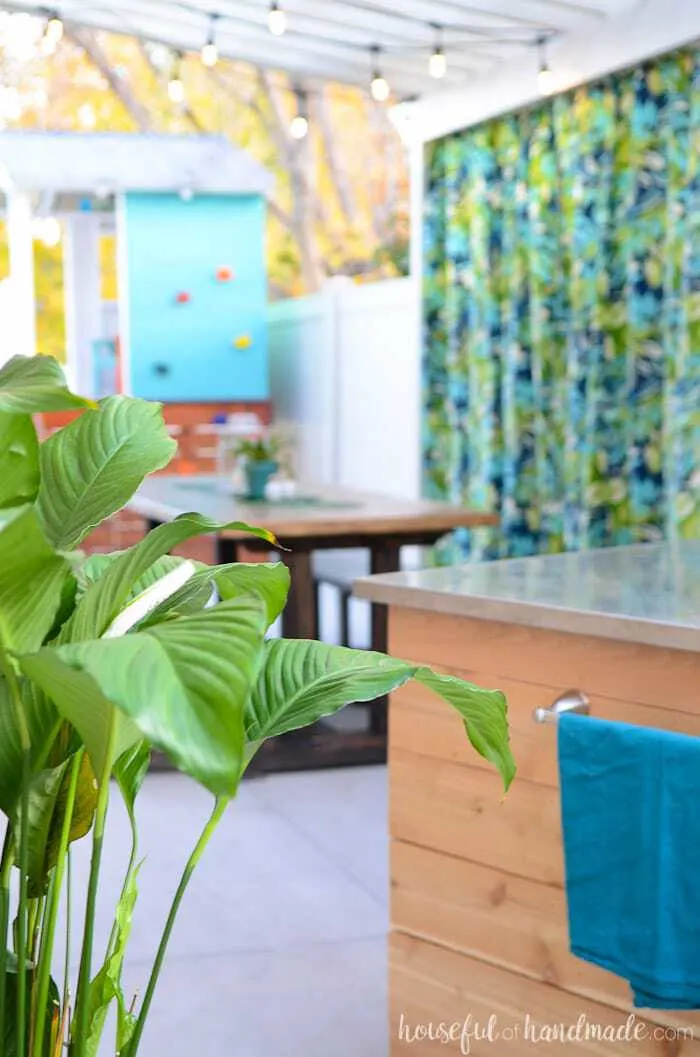 Create a beautiful outdoor kitchen and dining room that you can gather your family around on a budget. An unused side yard was transformed into a tropical oasis. We partnered with The Home Depot to build a covered pergola and the perfect outdoor entertaining space we can enjoy all year.
I cannot believe it is done! Our tropical oasis is finished and we even had a chance to entertain some friends in it. Do you even remember what our side yard looked like just a couple months ago? Well, I will remind you because I can barely believe the transformation.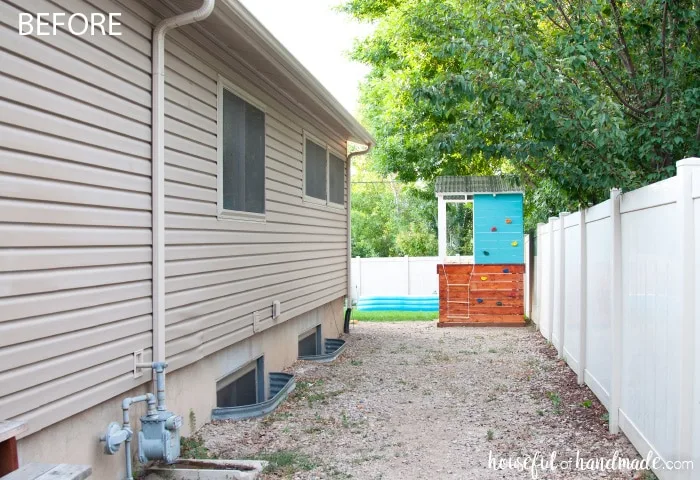 Now we have a beautiful outdoor kitchen and dining room. The space is so large, we have a table that seats 10 people and the portable kitchen island to prep all our food. And the entire space was created for $1500! Thanks to The Home Depot we were able to create the perfect space without breaking the bank.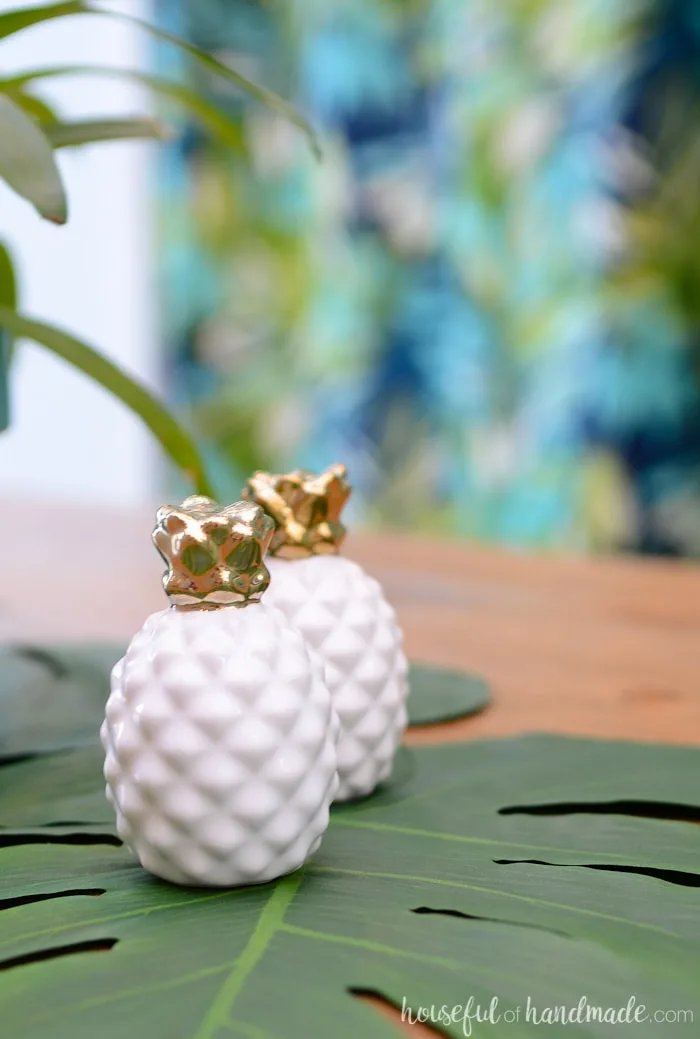 To create this beautiful outdoor entertaining space, we built a patio pergola attached to the house then installed a clear pergola roof. The roof still lets in all the light, but blocks out UV rays and the weather. I absolutely love it!!! Then we filled the space up with an outdoor kitchen island, oversized outdoor dining table and benches, DIY tropical wall art and more.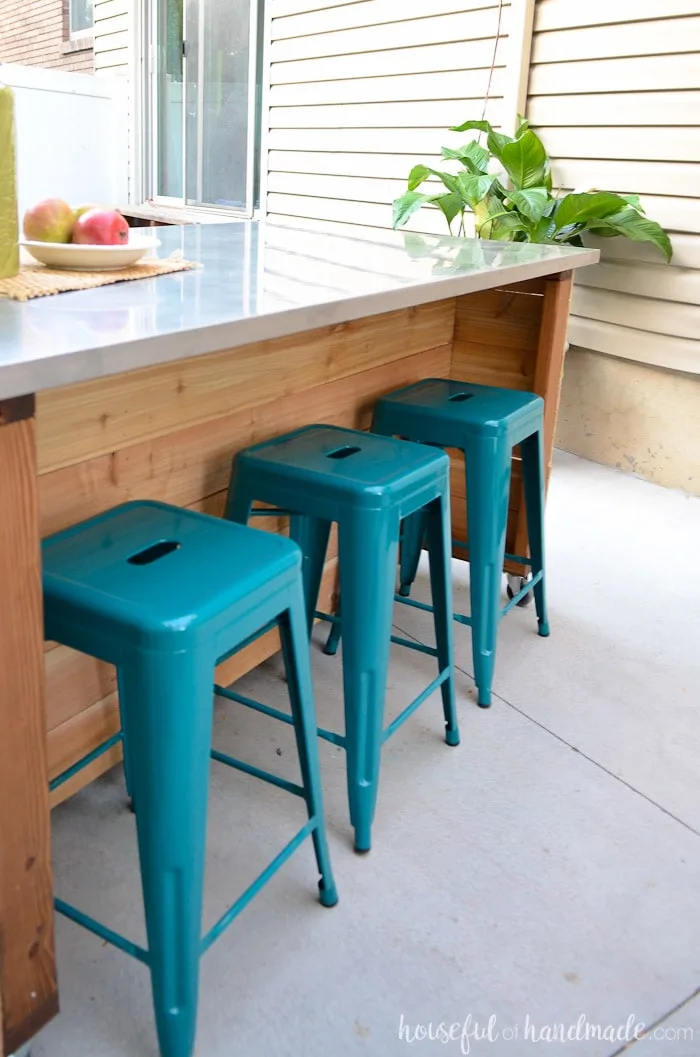 I am sharing the outdoor kitchen and dining room reveal on The Home Depot blog. Click here to see how our tropical oasis turned out.
And then come back and check out some of our other Room Reveals. We love to update our home on a budget!