Get inspired by these DIY fire pit ideas to add a focal point to your outdoor space.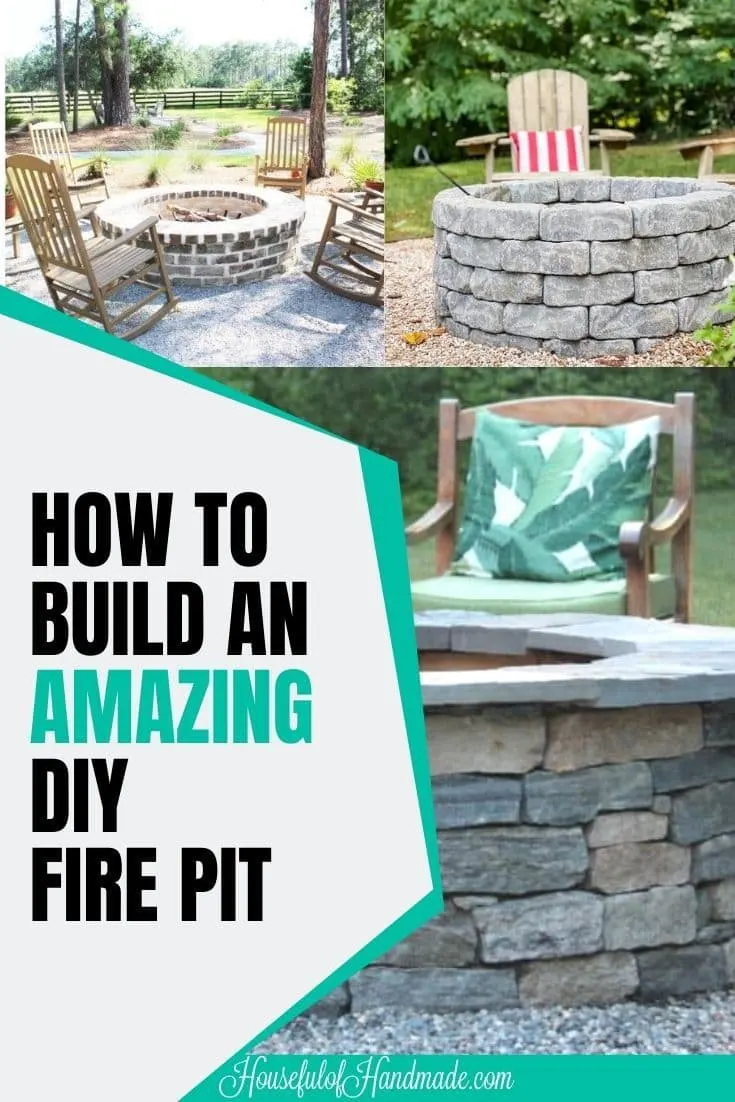 Our very first project on our new property was a DIY fire pit. I had dreams of us sitting around a fire at night while the kids played in the yard. And we can't forget enjoying S'mores! That's a must in the summer.
So I had been collecting fire pit ideas prior to our move. Today I'm sharing 21 of the most amazing fire pit ideas with you so you can add one to your own outdoor space.
DIY Fire Pit Ideas
Build a DIY fire pit that will completely transform your outdoor space. It's an easy and budget-friendly project that will bring years of enjoyment to your home.
You may also like these outdoor DIY projects:
DIY Outdoor Furniture Projects