This vintage inspired Christmas tree farm sign is an easy and inexpensive way to add farmhouse Christmas charm to your home. Build the perfect farmhouse Christmas decor with budget fence pickets.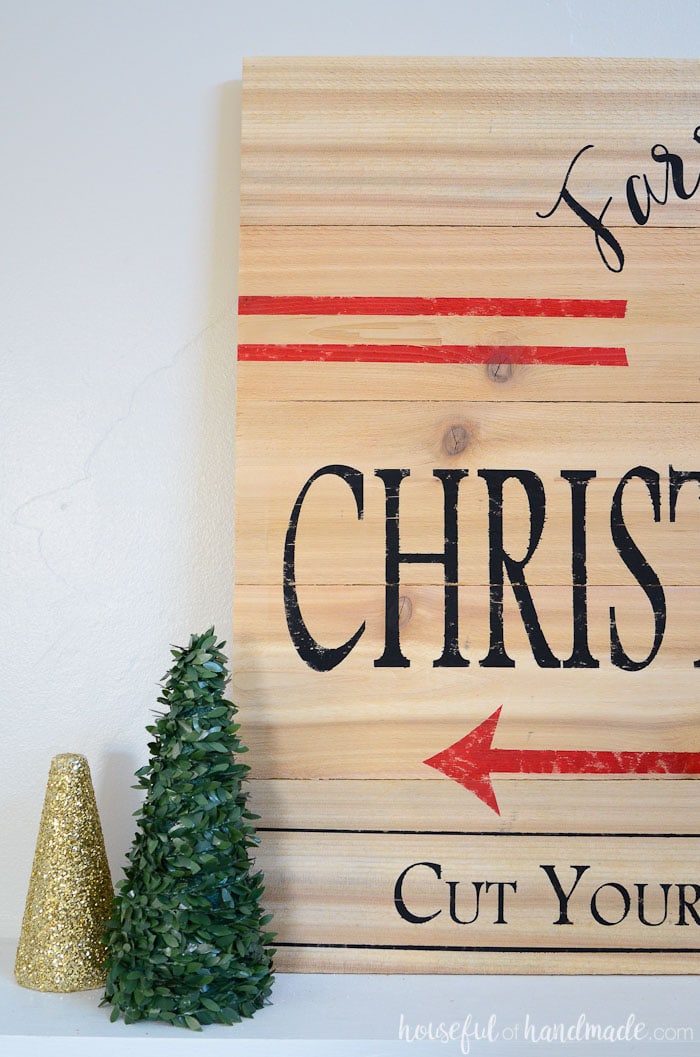 A Christmas tree farm sign is the perfect festive decor for the season. Nothing says holiday spirit like twinkling lights and the smell of pine. A large farmhouse Christmas tree sign is beautiful over the mantel or anywhere you need to add a bit more Christmas. The sign is easy to build with just a few basic tools and for less than $15 in wood.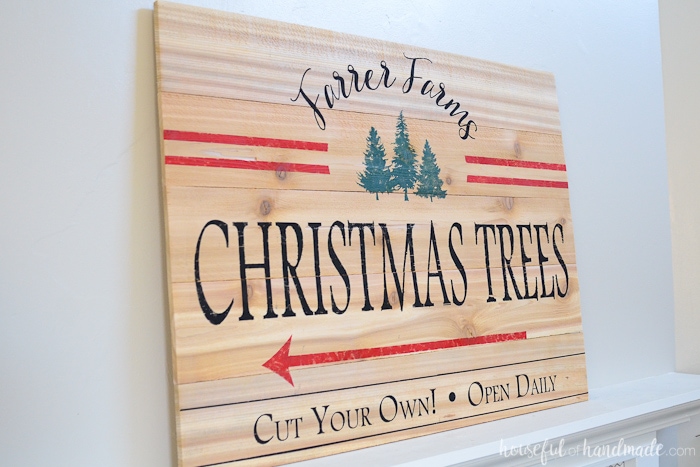 Growing up we always cut down our own Christmas tree. Early in the morning the day after Thanksgiving, while everyone else was out shopping, we would bundle up in our snow suits and stand in line to get a tree tag. The whole town would be there. It was a Christmas tree tag party! There were large thermoses full of hot cocoa to share, fires to huddle around, and lots of friends.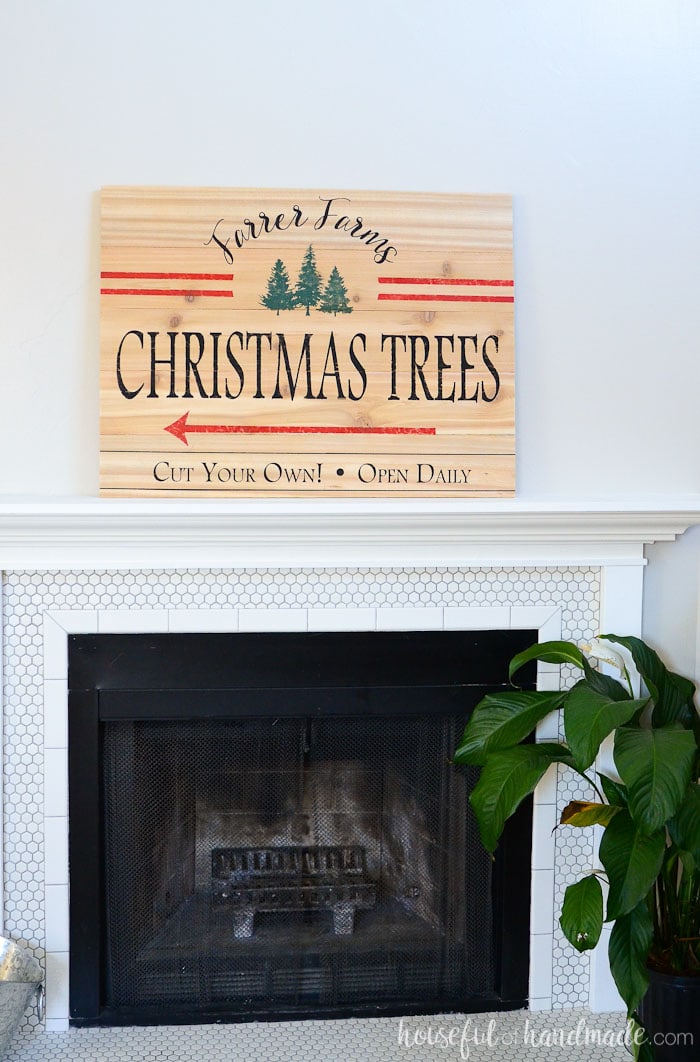 After lunch, the whole family would bundle up again and we would drive up our mountains to pick out the perfect tree. There is nothing better than crunching through snow with the entire family to pick out the perfect Christmas tree. It was one of my favorite Christmas traditions.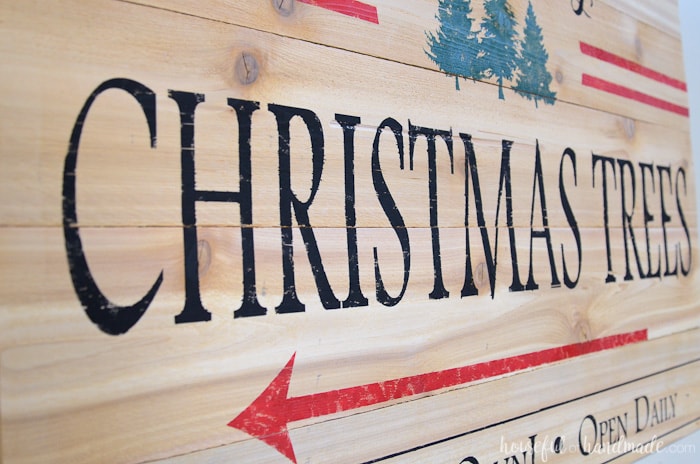 Now that I am grown, and living in the city, I do miss our Christmas tree tradition. As much as I love my pre-lit, easy to assemble, no needles falling on the ground, fake Christmas tree, I do miss the real thing too. The smell of pine needles makes me think of those wonderful Christmases as a kids. So I decided to create the perfect memory of those Christmas tree adventures with a Christmas tree themed mantel.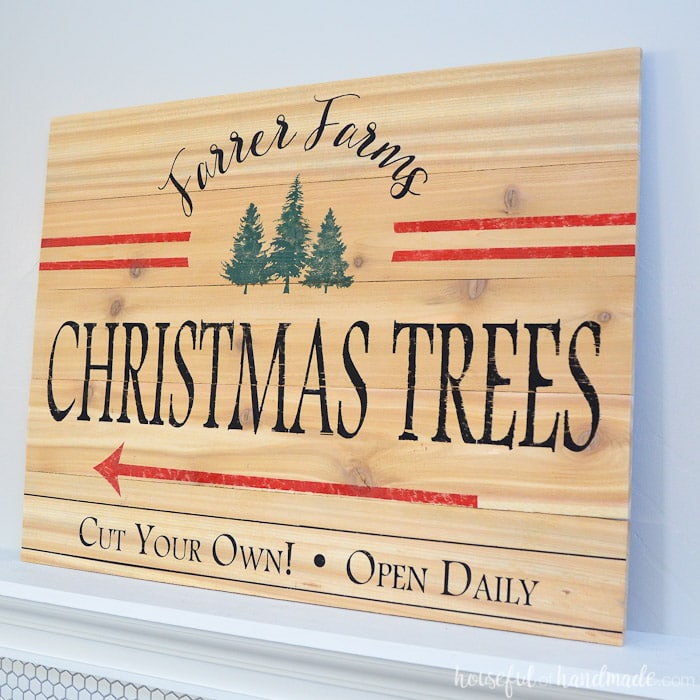 I created this beautiful Christmas tree farm sign for the center of our mantel. My plan is to make lots of mini Christmas trees to fill the top of the mantel. It will be our own little Christmas tree farm. Reminiscent of cutting down our own Christmas tree as a child.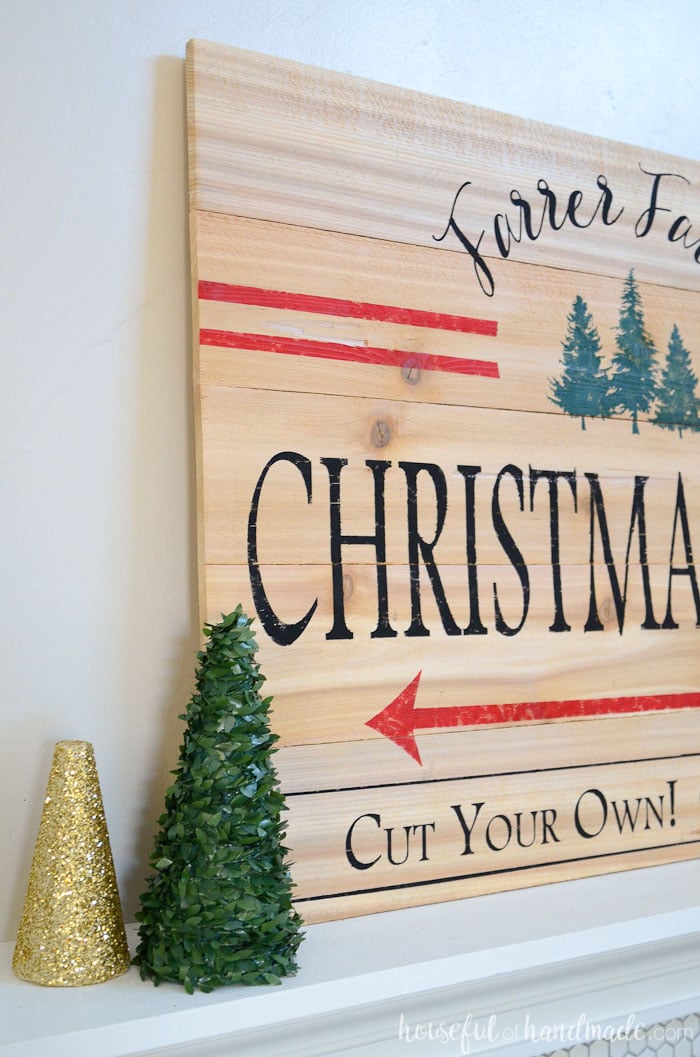 The best part of making your own Christmas tree farm sign is you can customize it however you want. I decided to make ours a family farm! How fun is it to personalize the Christmas decorations? The kids think it's pretty special that we have our own Christmas tree farm. I think it's pretty special that we have a beautiful new sign for our Christmas mantel.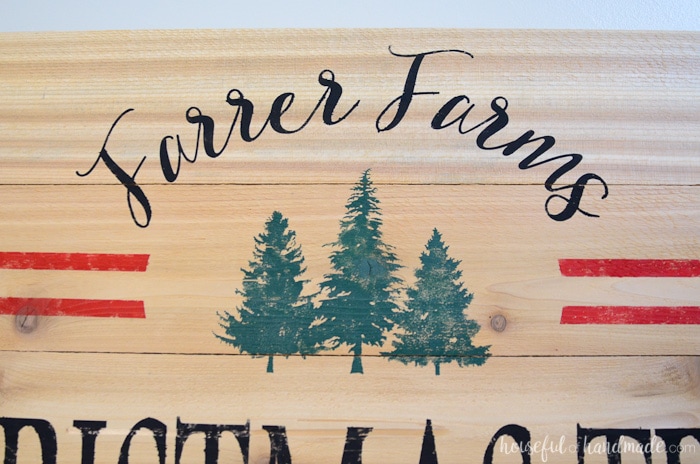 This festive farmhouse sign was so easy to make, with just a few inexpensive cedar fence pickets and an afternoon, you can make your own Christmas tree farm sign. Click the arrow below for the complete tutorial. And don't forget to check out the rest of my Christmas Decor tutorials.