One of my favorite crafts to make is decorative tea towels. Why? Because the possibilities are endless and you can never have enough tea towels.
If for some reason you do, they also make wonderful gifts. So this weekend when I needed a little break from the master closet remodel and playhouse build, I partnered with Spellbinders to make this decorative summer tea towel DIY. And it is perfect for some summer baking!
Fun decorative tea towels always make me remember gathering around the kitchen with my mom and 5 sisters in the summer. As all the produce was coming out of the garden, we would spend hours together preserving it.
I remember days canning my mom' famous salsa; hours spent cutting corn off the cobs to freeze for winter; and all the time surrounded by fun dish towels.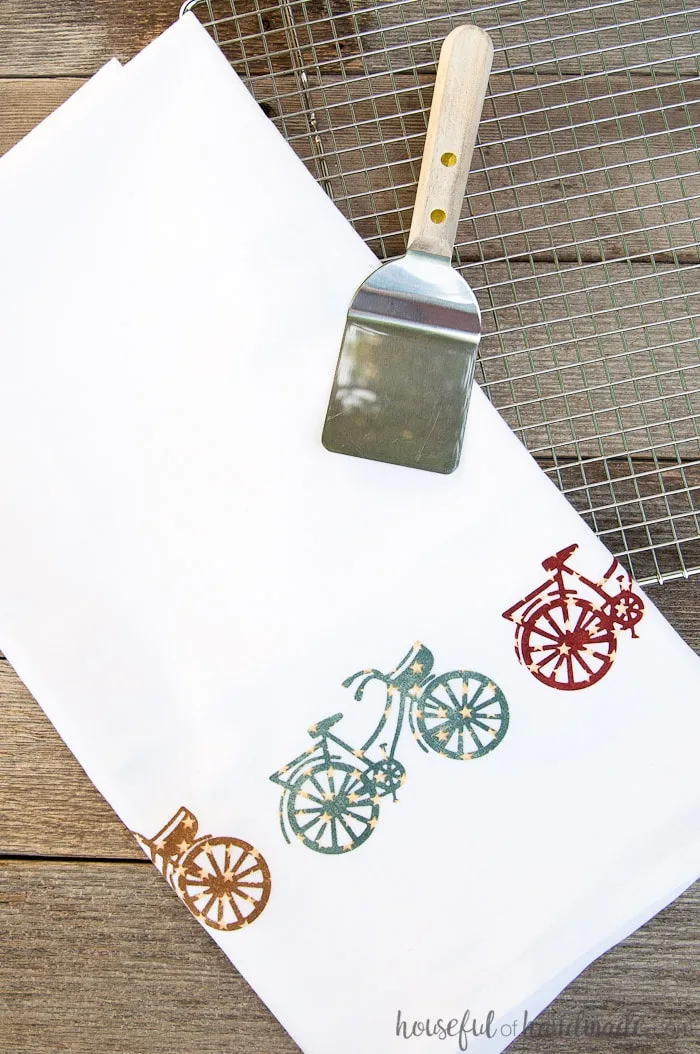 We used our towels to clean up spills, carry pans, and to rest the hot jars on fresh from the canner.
Maybe the memories of preserving the summer harvest is why I love having a drawer full of decorative summer tea towels. And as the produce in my garden is starting to ripen, I am getting ready to use all those towels to start the summer ritual at my own house.
You can never have too many tea towels! I love them so much I can't stop making them. Like these gorgeous and super easy DIY tea towels made from custom printed fabric or these fun bakery tea towels painted with a stencil.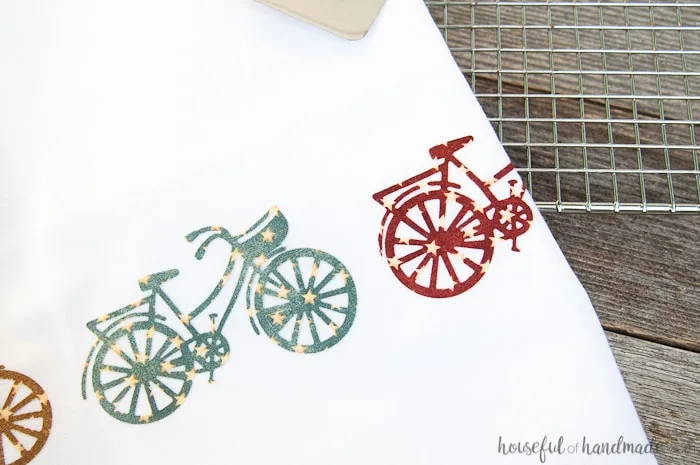 Since I have been having so much fun cutting different materials with my Spellbinders Platinum 6 machine, I decided I wanted to use it to make some more tea towels to get ready for canning season.
So far I have tested the cutting strength of the steel rule dies and cut metal, denim, and leather. And last month I used the etched dies to cut vinyl. But it was time to see what else I could cut with all the fun varieties of etched dies (there are so many).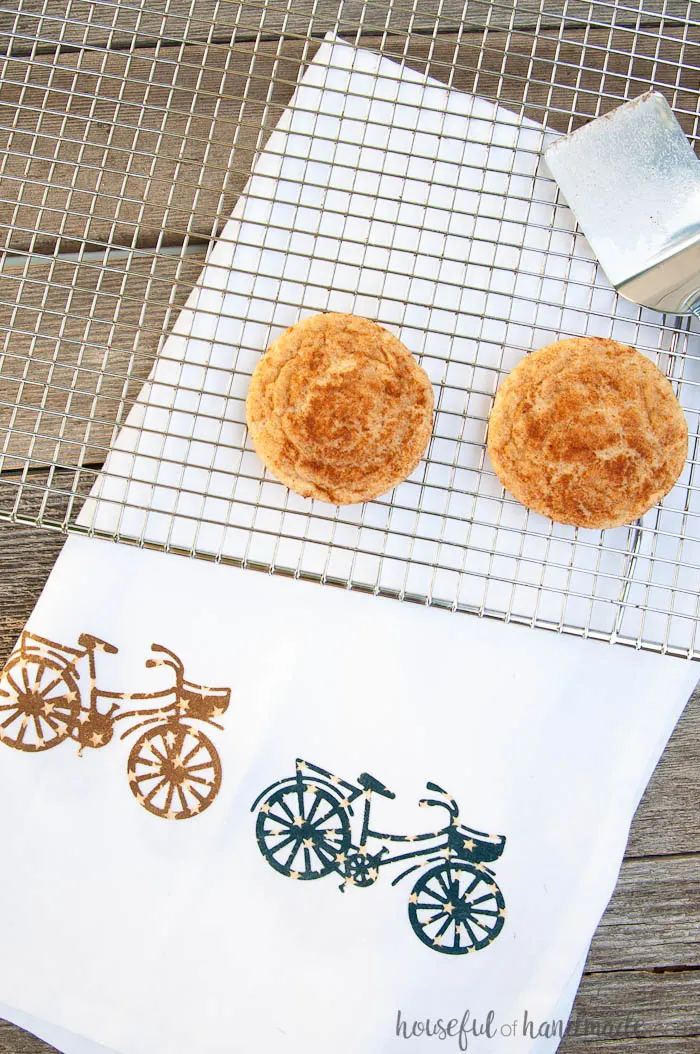 I have a ridiculous amount of fabric stashed in the corners of my craft room, so I decided to put it to use!
After falling in love with this sweet bicycle die from Spellbinders, I knew had the perfect rustic stars fabric to make this decorative summer tea towel DIY. Combined with the cute vintage bicycle, it looks like the perfect summer day at the farmhouse.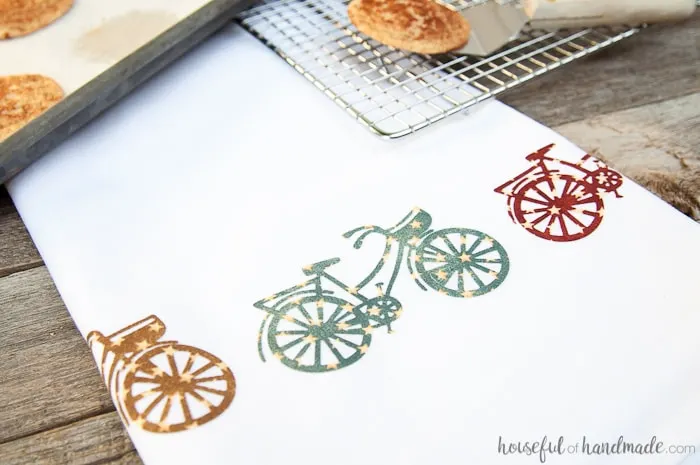 How to Make a Decorative Summer Tea Towel DIY
Supplies:
Cut out squares of fabric big enough for the die.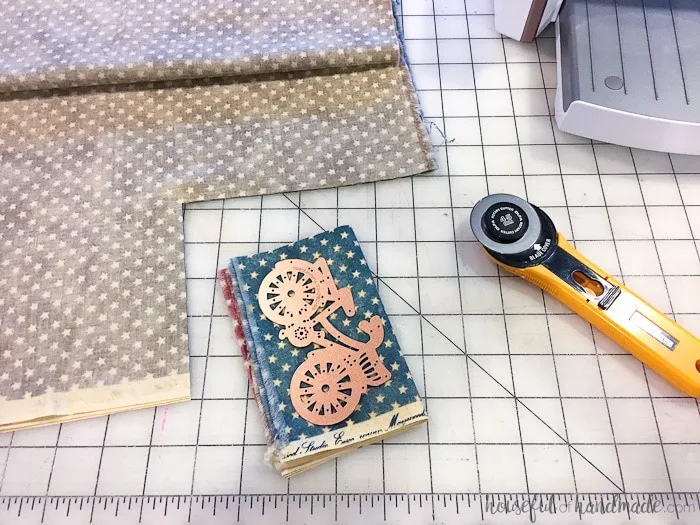 Cut a piece of fusible web the same size as the fabric. Iron the fusible web to the back of the fabric with a hot dry iron.
Use a pressing cloth (a scrap of cotton muslin works perfectly) to protect your iron from any webbing that may try to stick to your iron. Leave the paper backing attached to the fabric.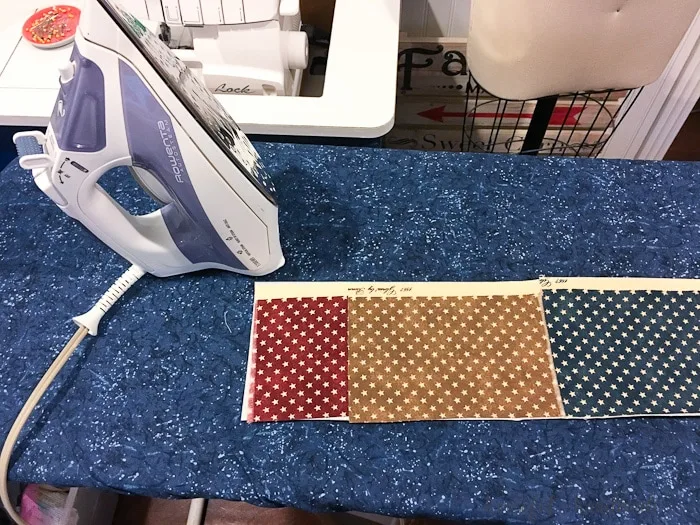 Create your cutting sandwich with the platform on the bottom, then a cutting plate, the fabric (with fusible web ironed to the back with the paper backing still attached), the etched die facing down, then a second cutting plate on top.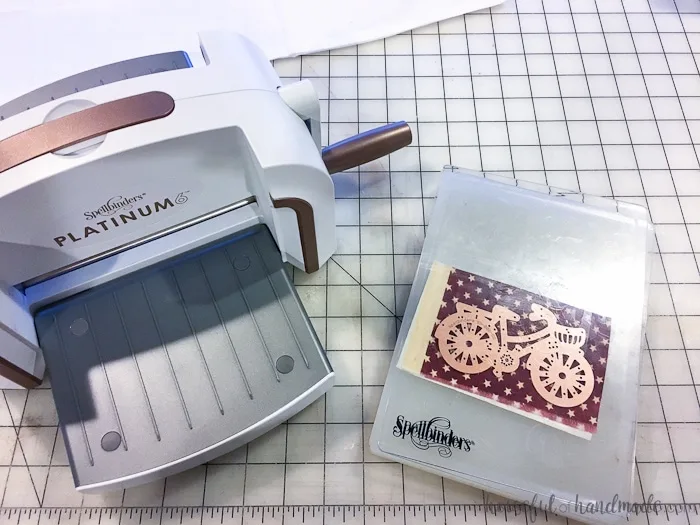 I learned that some fabric was slightly thicker than the others. It didn't cut as clean, so I added a scrap of cardstock to the top of the die to create more pressure when cutting.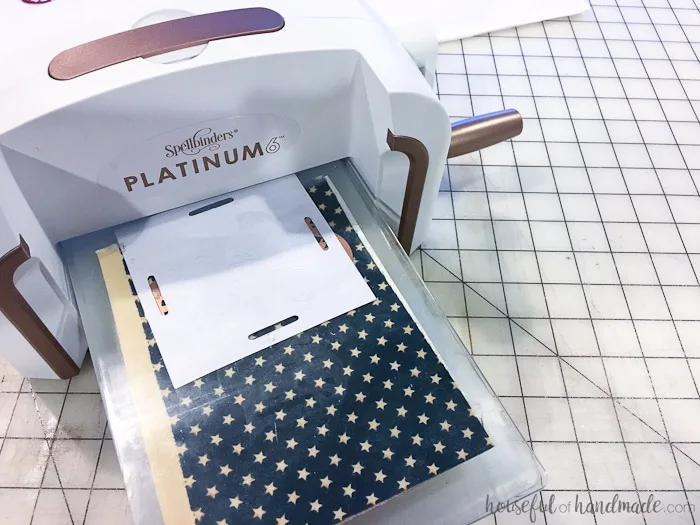 Since I chose a very detailed die, I kept a pair of small snips on hand when removing the die from the fabric. If there was a thread that didn't get cut, I could snip it before the thread pulled the delicate cut fabric apart.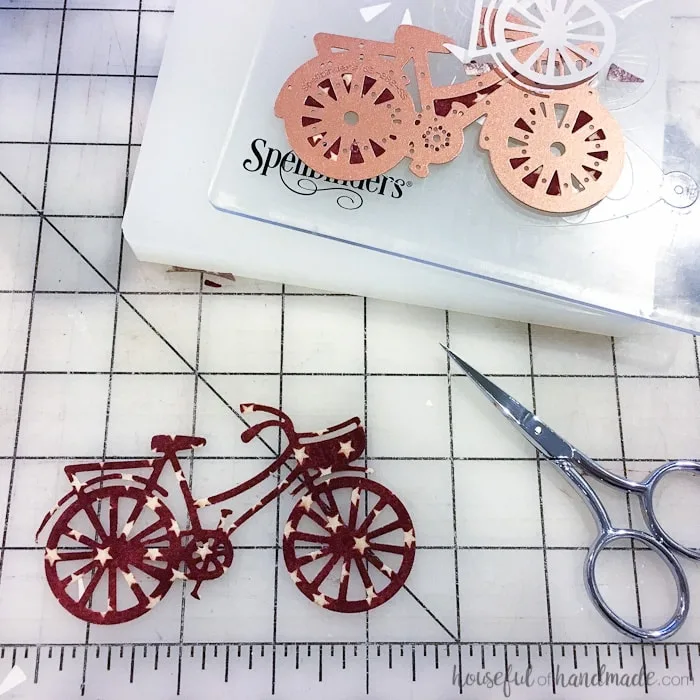 Once all the pieces are cut, pull the paper backing of the fusible web off the back of each design. Then lay the fabric designs out on your tea towel where you want them.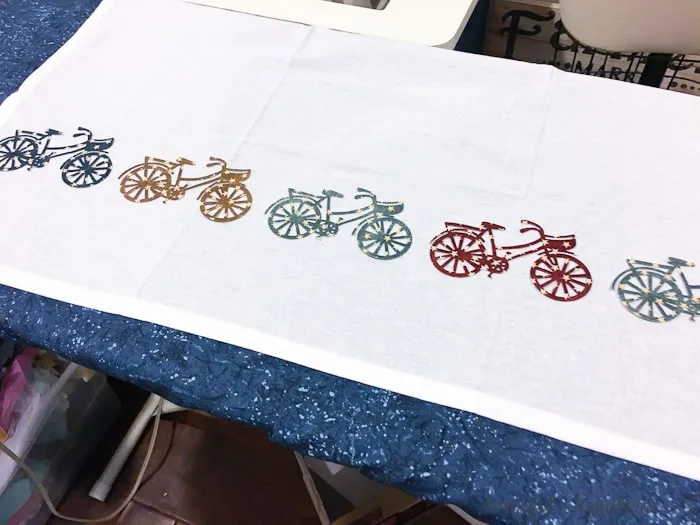 Iron the designs to the towel with a hot dry iron. Use the pressing cloth again to protect your iron and design.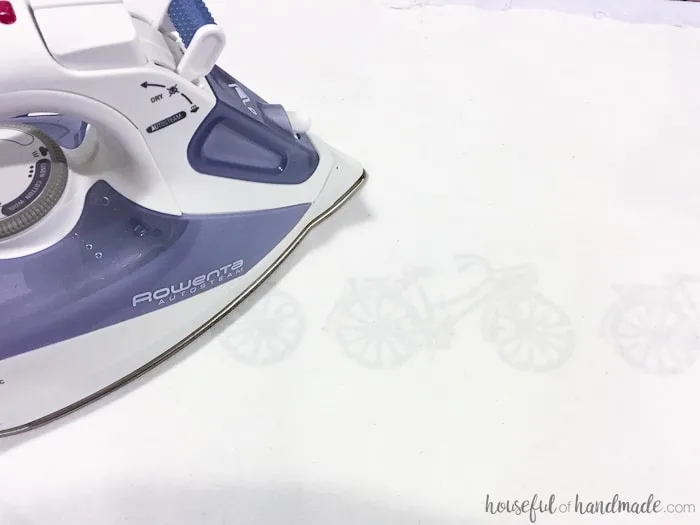 Now enjoy your beautiful decorative summer tea towel DIY. I put mine to use with a batch of snickerdoodles to pair with our ice cream dessert!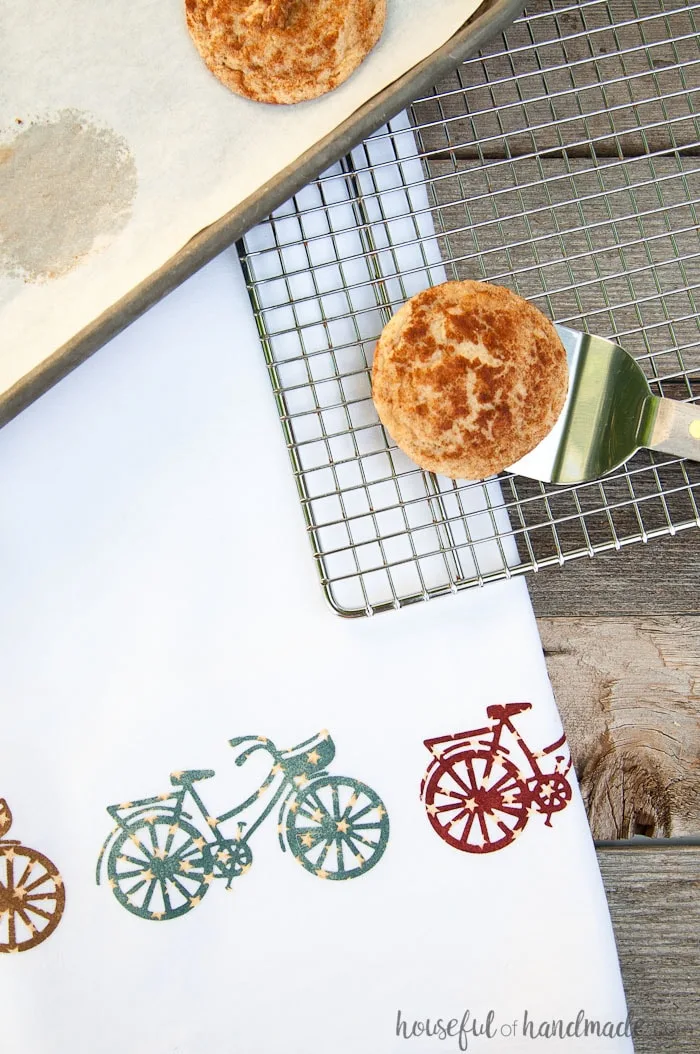 And if you drawers full of pretty tea towels make you as happy as me, you are going to love these beautiful apple & pear print DIY tea towels too.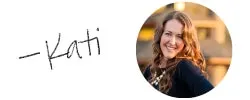 Thank you to Spellbinders for sponsoring this post. I only recommend products that I use and love and all opinions are 100% my own. Click here to read my full disclosure policy.