It's been a couple weeks since I had a playhouse update for you. Sorry, but we have been busy! Busy enjoying summer and trying to stay cool in the heat that is relentless right now. I only have a few hours in the morning that I can work outside before the sun starts blasting me and it's too hot to be building. But now the playhouse is so close to being all done. And today I am happy to be sharing the tutorial for the slide & climbing wall.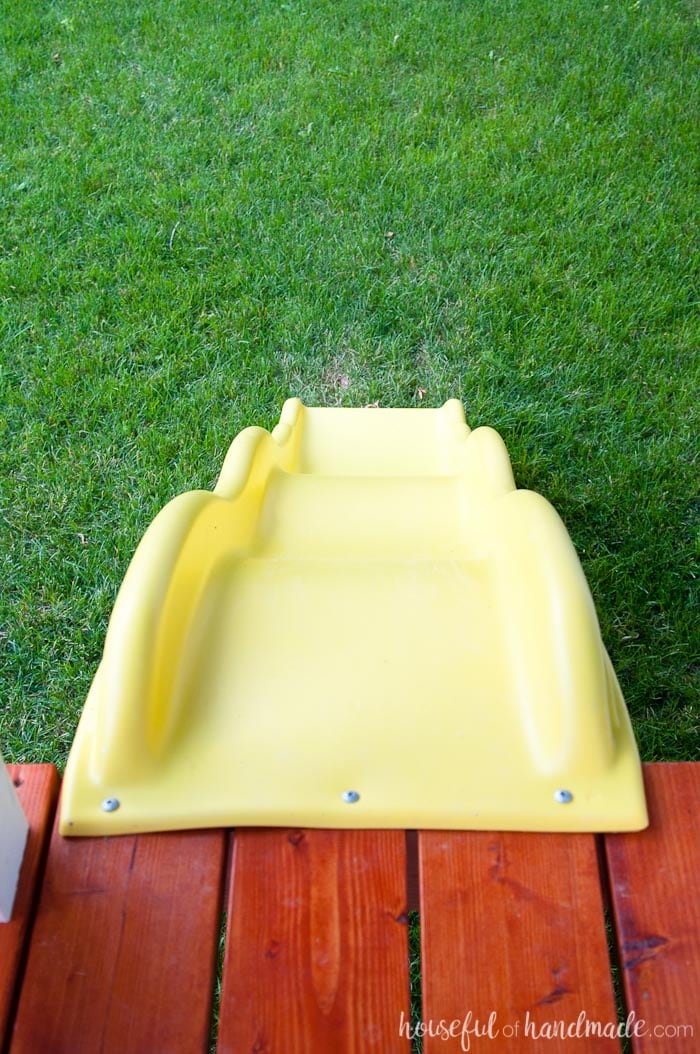 It was important for me to integrate some playground features in our new playhouse. Since we do not have space for a standard swing set, the playhouse is serving that purpose as well as the perfect place for imaginative play. We filled the base with sand for the much anticipated sandbox area. And the kids are getting plenty of use out of it! I can prove it by the piles of sand just inside our sliding door.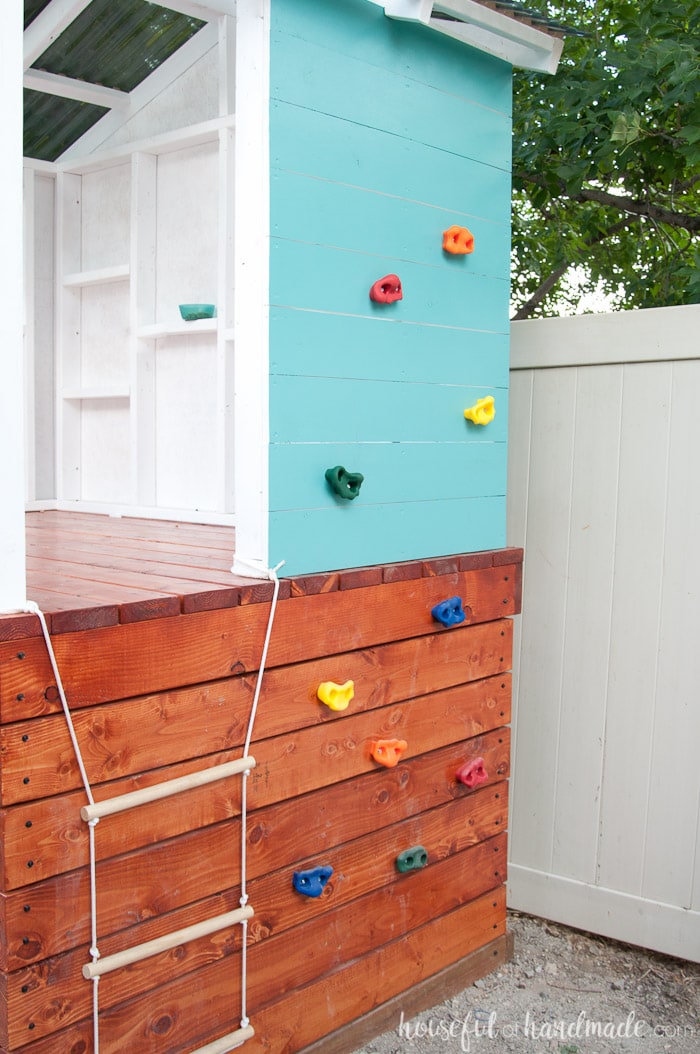 The next most important feature was definitely a slide. What kids doesn't love a slide? I know my kids can spend hours at the playground going down and climbing up them. My daughter actually spends most of her time going up! And then when they are done sliding, they love to climb.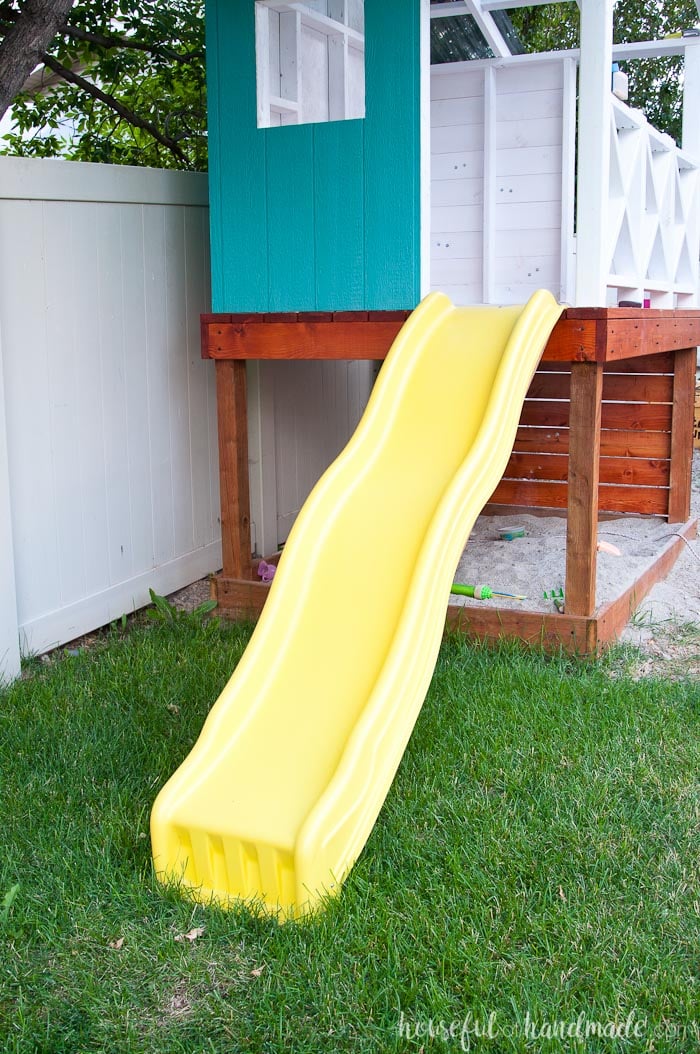 All the playgrounds around our house have climbing areas in them. Whether they are rope or classic rock climbing holds, my kids love to see how high they can get. They started young too. My husband would always help the kids when they first started climbing them. He would egg them on and see how far he could get them to go without being scared. Then would let them jump off the top into his arms. And to this day, they both love climbing and yelling "Look how high I am!"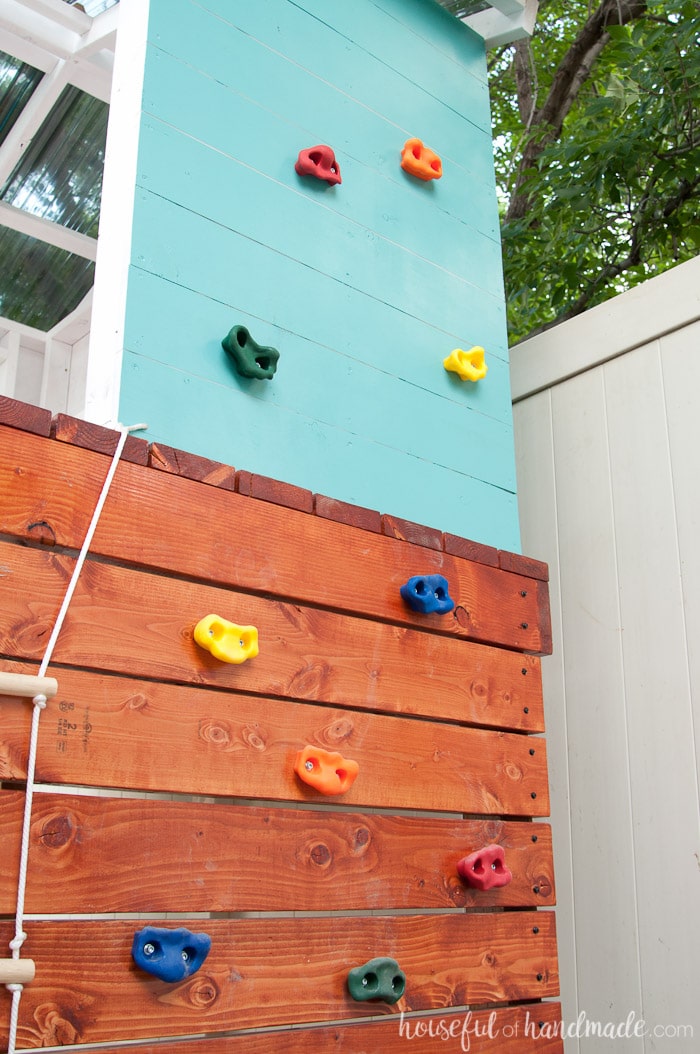 I knew I could include a slide & climbing wall on our DIY playhouse without taking up too much room. I don't want the playhouse area to totally take over our tiny yard. And I think we did a pretty good job of packing lots and lots of fun into a 5×7 foot space! I know my kids approve.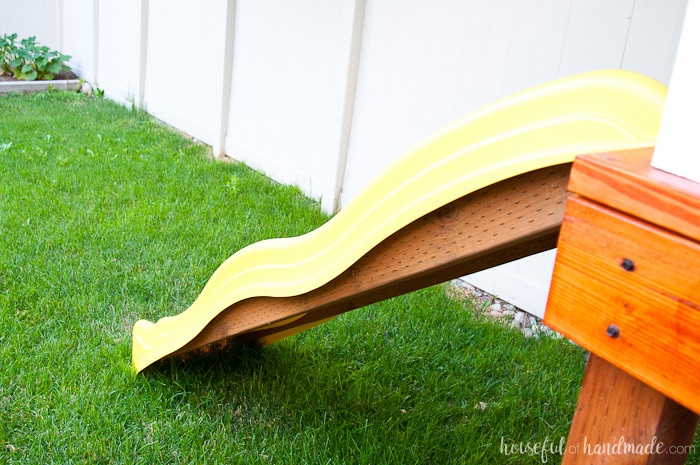 So to see how we added the these playground features to our playhouse, click the arrow below. I have all the details on the slide & climbing wall build.

And don't miss the rest of the posts in the series. Click the links below for the rest of the playhouse build (we will update the links as we finish the playhouse).
THE DECK || THE WALLS || THE RAILING || THE ROOF