Update your bathroom on a budget with a DIY bathroom vanity.
Bathroom renovations can be expensive. So most people put off the bathroom of their dreams for too long. But you can update your old bathroom without spending all your money with one of these DIY Bathroom Vanity Ideas.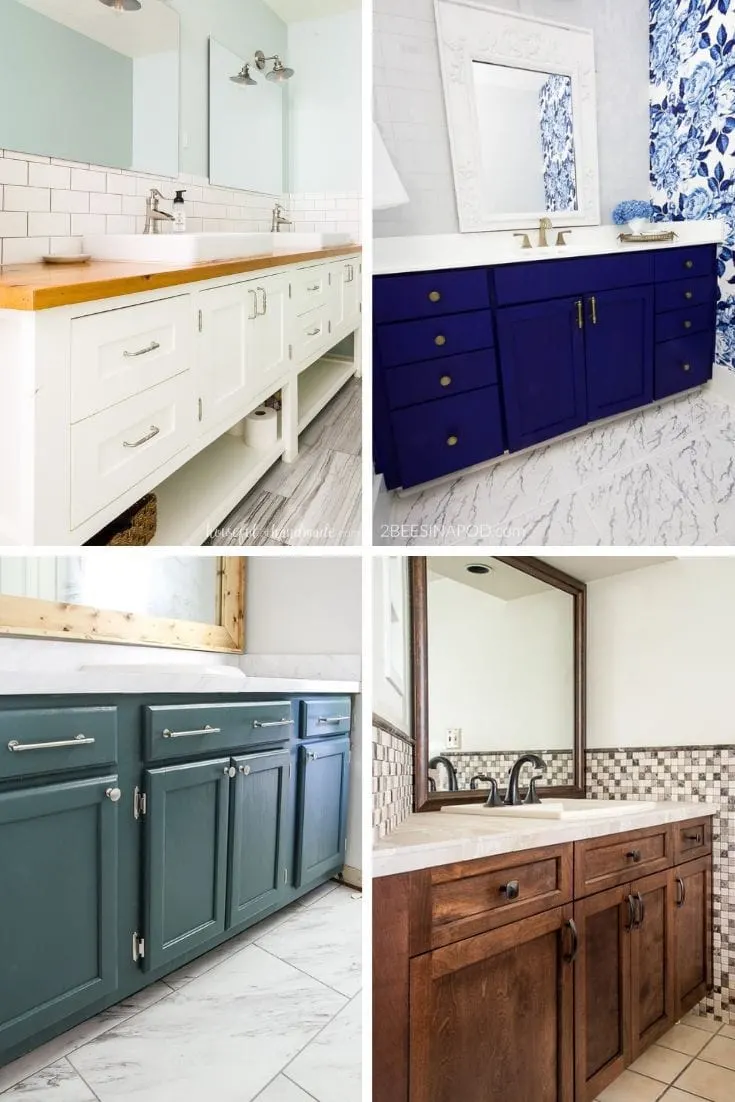 Updating a bathroom vanity does not have to be hard either. These ideas cover everything from DIY bathroom vanity plans to painted bathroom vanities, bathroom vanities from dresser and even ways to update your bathroom sink!
Whether you need to replace your vanity, update it, or just update the vanity top, check out these amazing ideas! And for more ideas, check out these budget DIY vanity top ideas too.
DIY Bathroom Vanity Ideas
If you are looking to give your bathroom vanity a makeover, this post is for you! We are sharing some of the most amazing transformations from vanity builds to a dresser turned into a bathroom vanity and more. With farmhouse to modern, there is a DIY vanity idea for every style in this collection.