I am excited to share another DIY that I made for my office & craft room remodel. When you make over an entire room for only $100, you have to creatively DIY pretty much everything in the space! Luckily, I made a couple quick DIYs that have a huge impact on the room. This DIY Iron Holder with Ironing Board Storage is one of those super quick DIYs but I love it so much.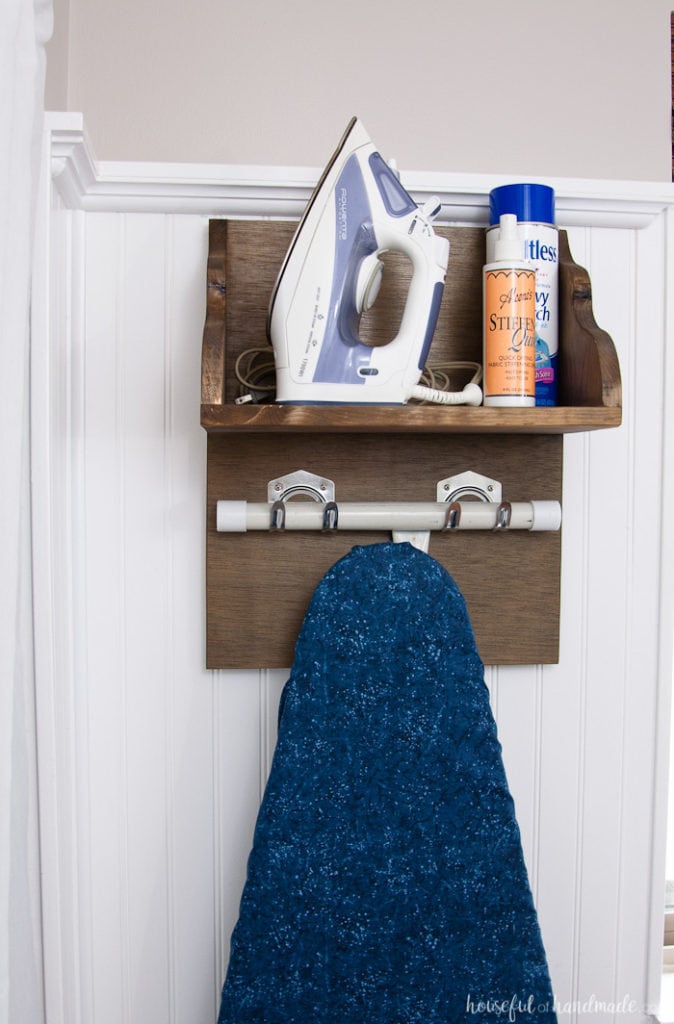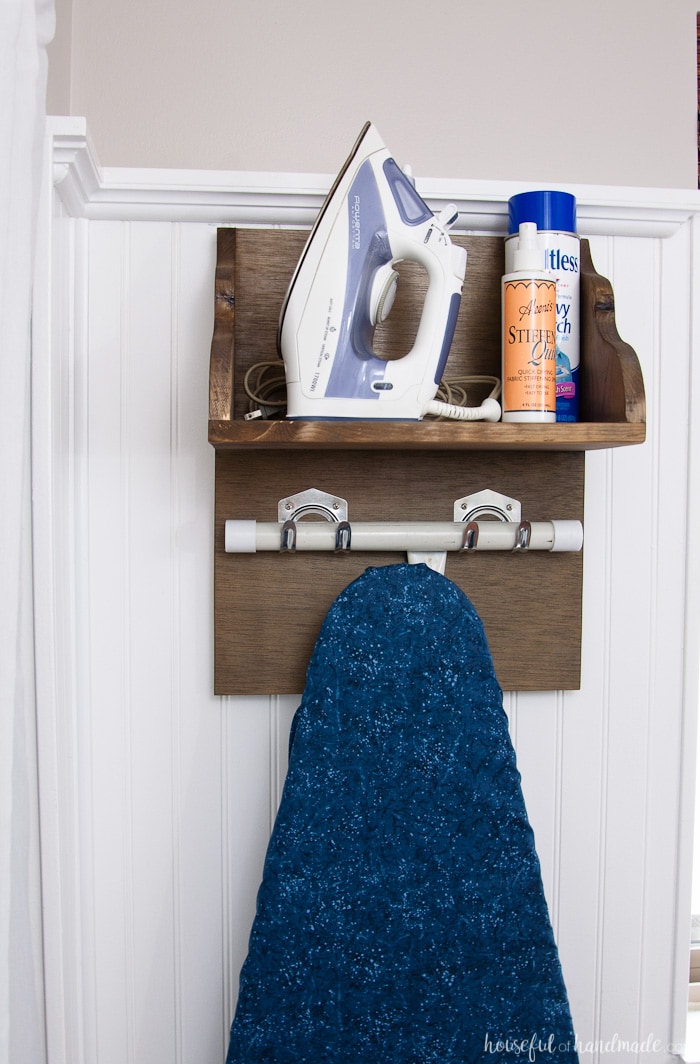 I keep my iron and ironing board in my craft room because I use it tons when I sew. But I wanted a place for it to live. Before, the ironing board was just slid to the side of something, or leaned agains the wall. And sadly my iron was passed around from surface to surface depending on where it wasn't in the way. If I needed to iron something, it was a treasure hunt to find things first!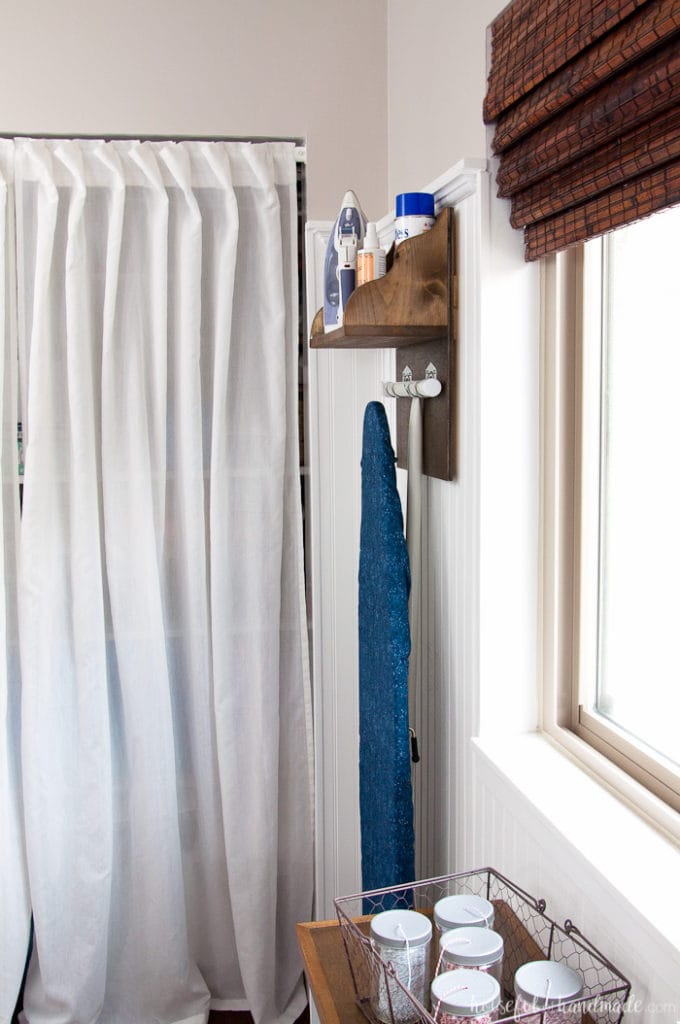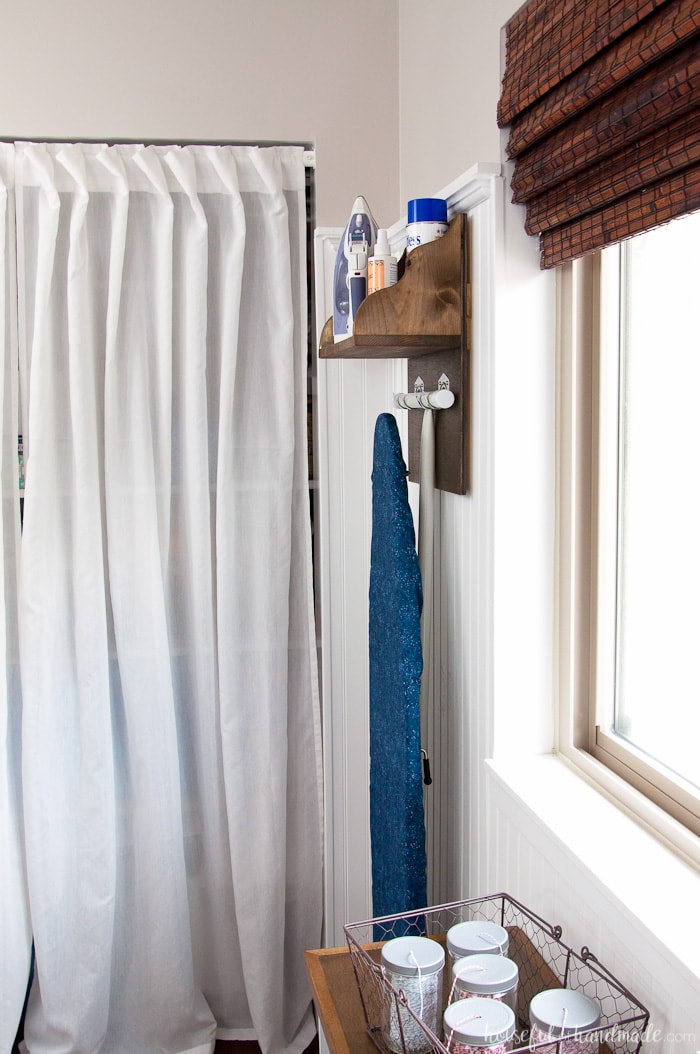 Part of my plan for redoing the office & craft room was to make things more efficient. So making this DIY iron holder means I can actually find my iron and ironing board when needed. How's that for efficiency?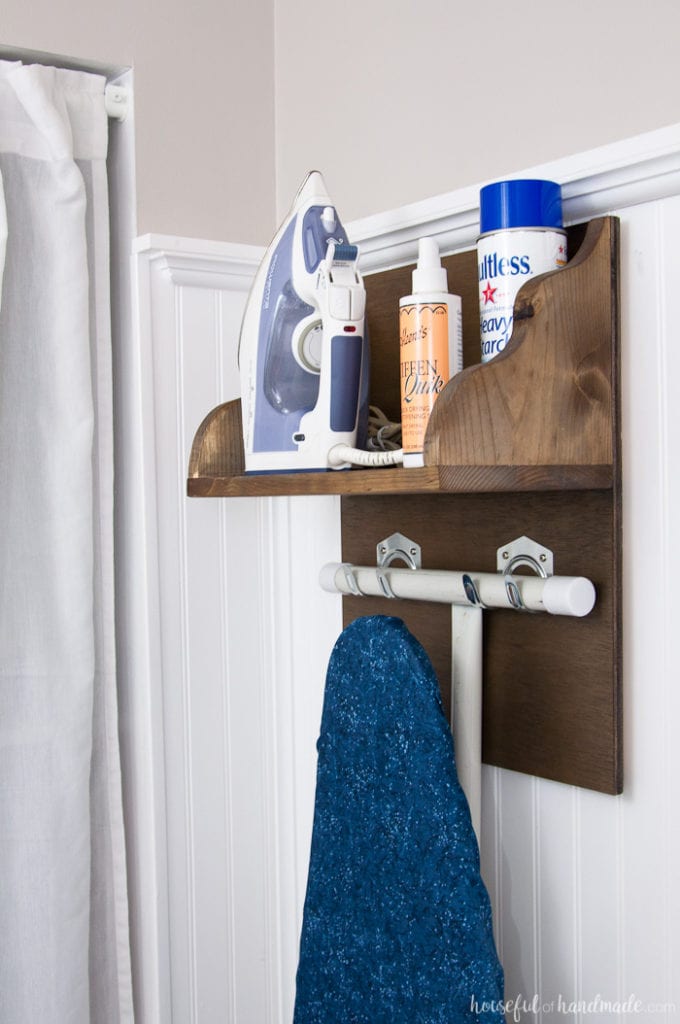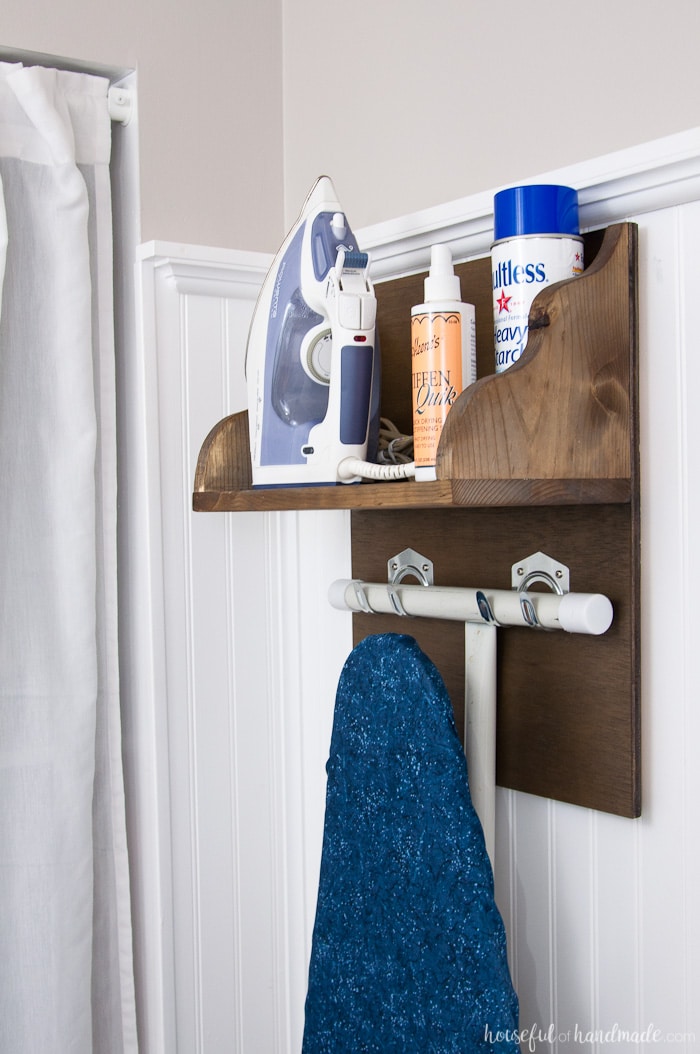 And this is such a simple DIY. It does require some basic woodworking skills, but is great for a beginner. Also, you can buy 2'x4′ pieces of plywood at your home improvement store and have them cut it down to the size you need. Even better, you can get a couple piece the size you need out of one board and split the cost with a friend. Then with a couple other basic tools, and about an hour, you can build this easy DIY iron holder with ironing board storage. Have a party and build them together!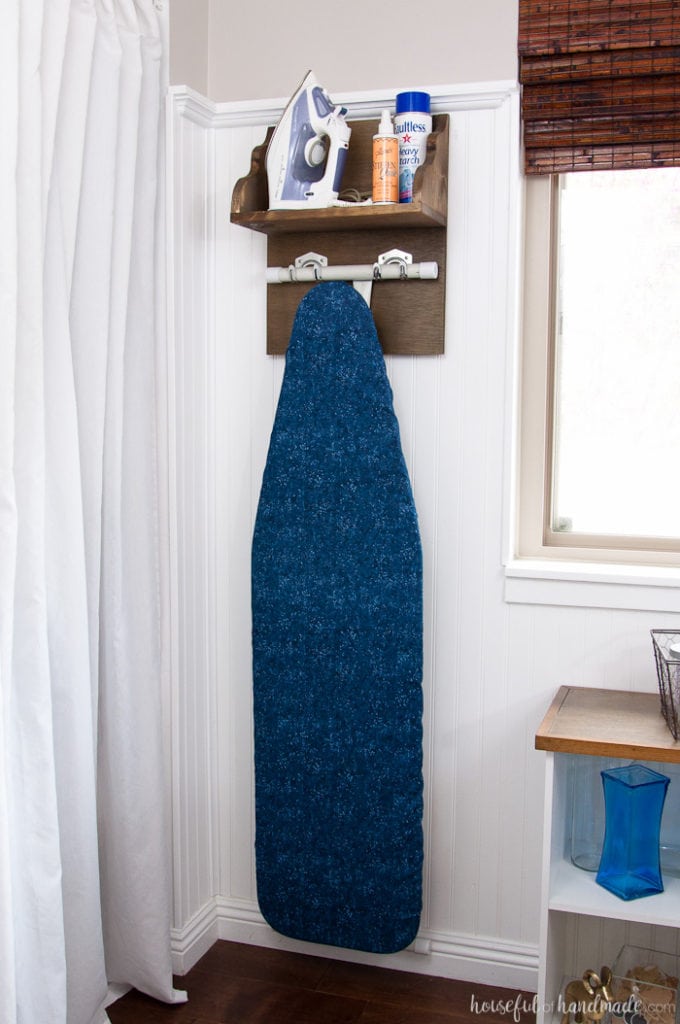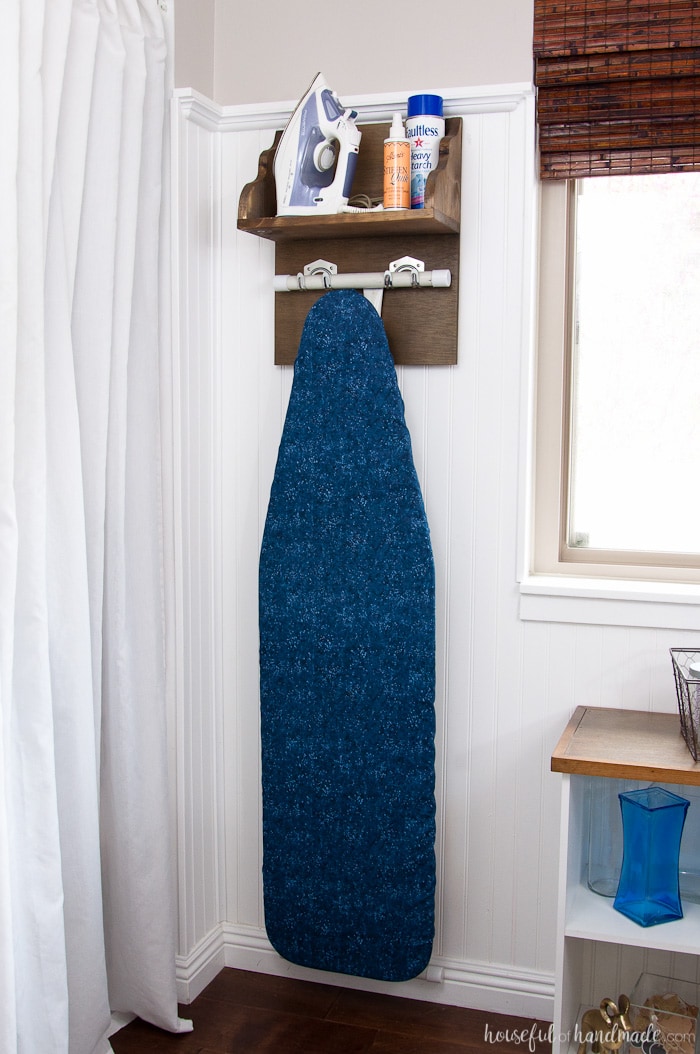 So if you are ready to make your own DIY Iron Holder with Ironing Board Storage, click the arrow below for the tutorial. You won't be sorry you did!