Build a simple DIY planter with a stylish taper for your deck or garden.
The weather is warming up and that means I am eager to start planting! I just love getting dirt under my fingernails and helping things grow.
But since our move to Texas a couple weeks ago, I don't have a place to plant yet. So I partnered with Kreg Jig and their project plan site, BuildSomething.com, to make a beautiful DIY planter.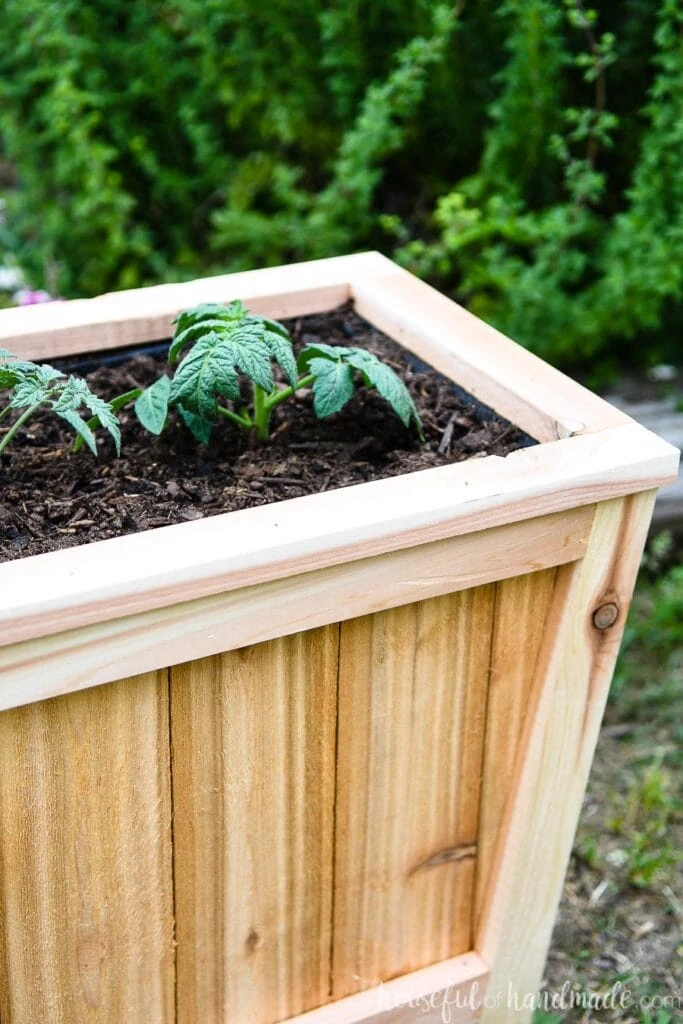 Planters are a great way to garden in limited space. You can use them for a container vegetable garden, herbs, or flowers. They would even be beautiful with a small tree on your patio area.
And these planters are a simple build. You could easily build a few to give you lots of places to grow your favorite plants!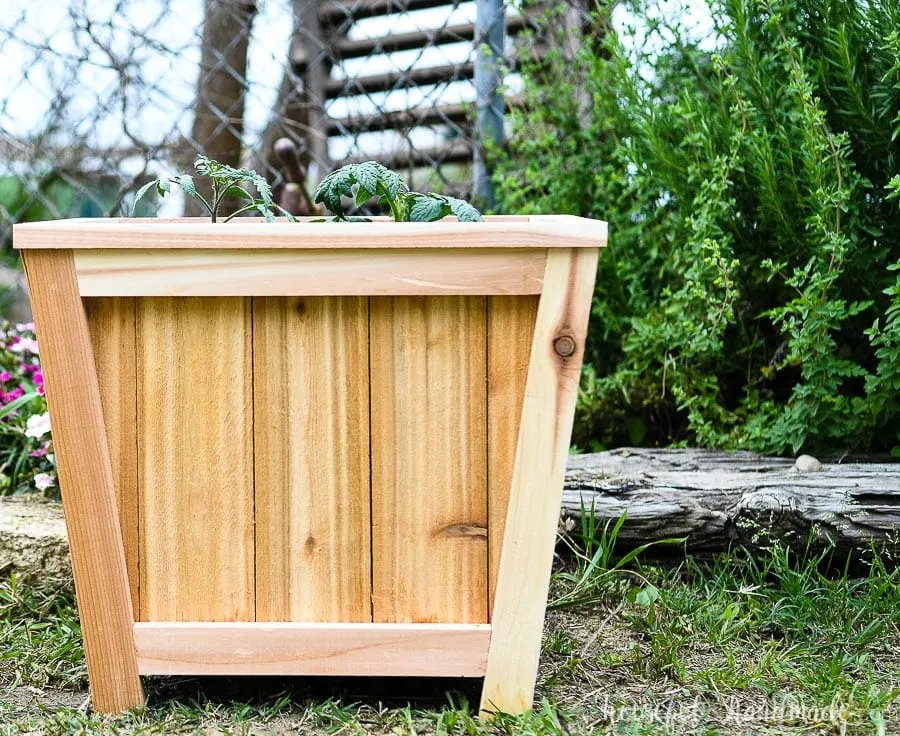 What Wood to Use for Building Planters
Planters are in contact with dirt and will get wet, a lot. Plus they stay moist (or else your plants won't be too happy), so you need a wood that can handle that.
Cedar is a great choice for planters. It is naturally resistant to rot and bugs. And it gets a beautiful gray patina on it overtime.
If you do not like the color of the patina, you can use a waterproofing sealer to prevent it. But be careful of sealers on your wood if you plan to plant vegetables or herbs. Make sure to use a non-toxic option.
Plus the build plans for this tapered planter were created to use inexpensive cedar fence pickets. The texture of the fence pickets give the inside panels a rustic look to balance the more modern tapered design.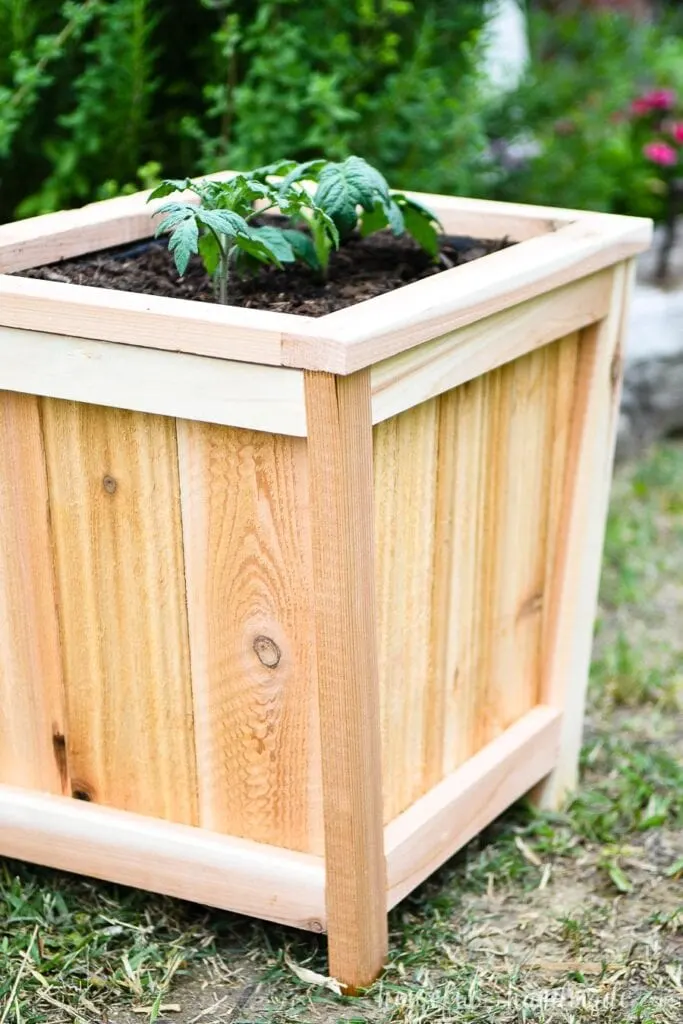 Redwood is also a good choice for outdoor wood projects. It too is naturally resistant to decay and also has little seasonal shrinkage and movement.
If you want to use cheap construction lumber, you will want to seal the wood to prevent decay. And the planters will not last as long as one made with a more appropriate wood.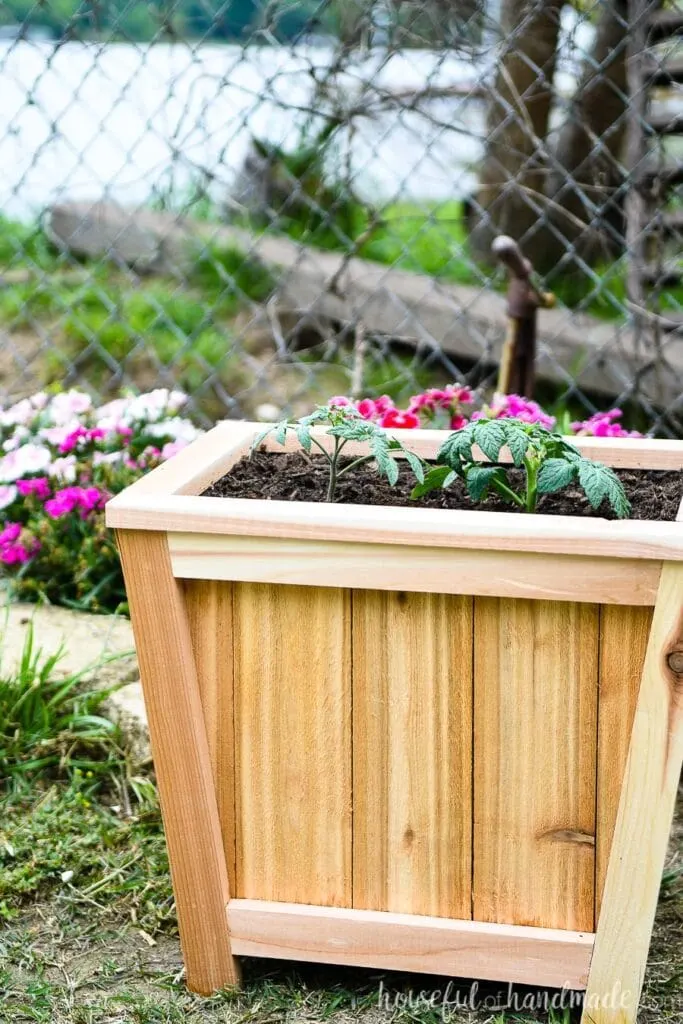 How Big is the Planter
The top of the planter is 17 3/4″ x 12 1/2″ with a planting area of 14 3/4″ x 9 1/2″. The planter is 15 1/2″ tall and is raised off the ground 1 1/2″ to allow for proper drainage.
This DIY planter is large enough to grow 3-4 herbs, a couple small vegetable plants, a tomato plant (I planted 2 and will see what happens), or a collection of colorful flowers. You could also use it to plant a small tree or bush.
Build a few of these easy planters and have fun adding new plants all over your yard or patio!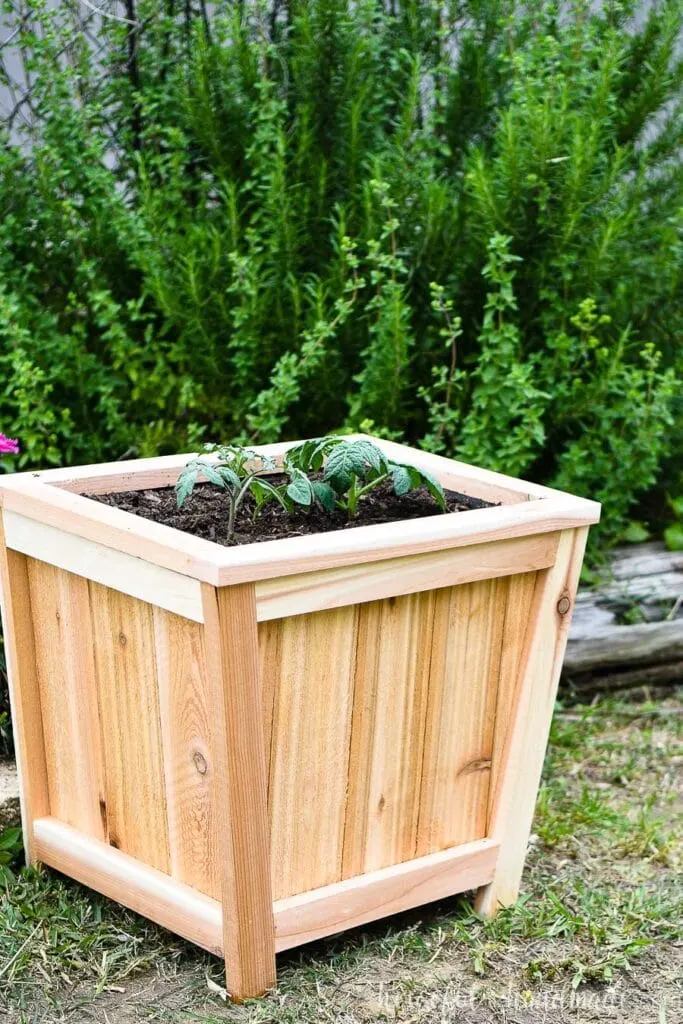 How Much Does it Cost to Build a Planter
The cost of the planter depends on the type of wood you choose. I built my planter out of cedar I purchased at a home improvement store. I will give you the breakdown of what I spent to give you an idea of cost.
Cedar 1×2 boards: 3 @ $4.25
Cedar fence pickets: 3 @ $1.89
Kreg pocket hole screws: 1 box @ $4.78 (I should have used Blue-kote screws but couldn't find them in the store and didn't have time to wait for shipping, Blue-kote are a little more expensive but made for outdoor use).
Landscaping fabric: I used leftover but could get a small roll for under $10
Staples & nails: already had, they come in packs of 1000 so just needed a few
So for less than $25 I was able to build a beautiful cedar planter. That is much cheaper than other wood planter options I have seen out there.
If you buy landscape fabric it will cost you more, but you can make multiple planters out of one roll.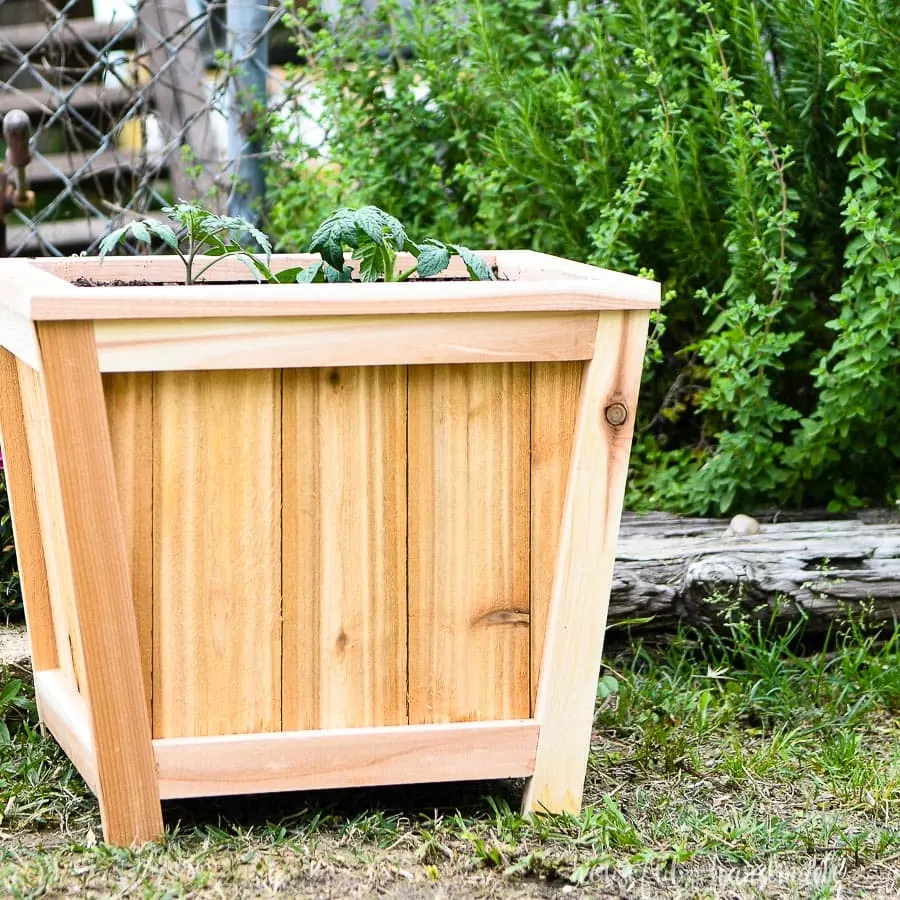 DIY Planter Build Plans
If you are ready to build your own tapered cedar planter, I am sharing the plans for free thanks to BuildSomething.com.
Click here for the complete build plans!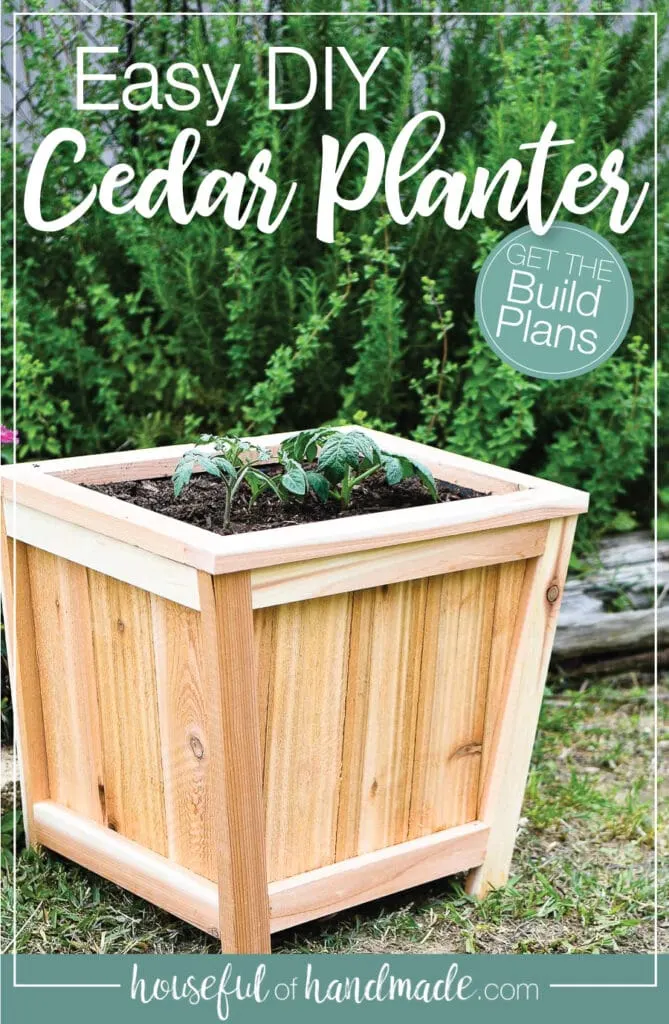 And have fun building!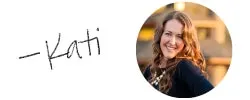 Thank you to Kreg Jig for sponsoring this post. I only recommend products that I use and love and all opinions are 100% my own. Click here to read my full disclosure policy.