Add tons of storage and style to your home with a dining room hutch.
For way too long I have been wanting a big beautiful cabinet with a hutch in my dining room. It's like adult furniture…. when I grow up I would get one.
Well guess what?!? Apparently I am grown up because I finally have the perfect dining room hutch.
And I partnered with Kreg Tools and their new project plan site, BuildSomething.com, to share the build plans for this amazing hutch for free!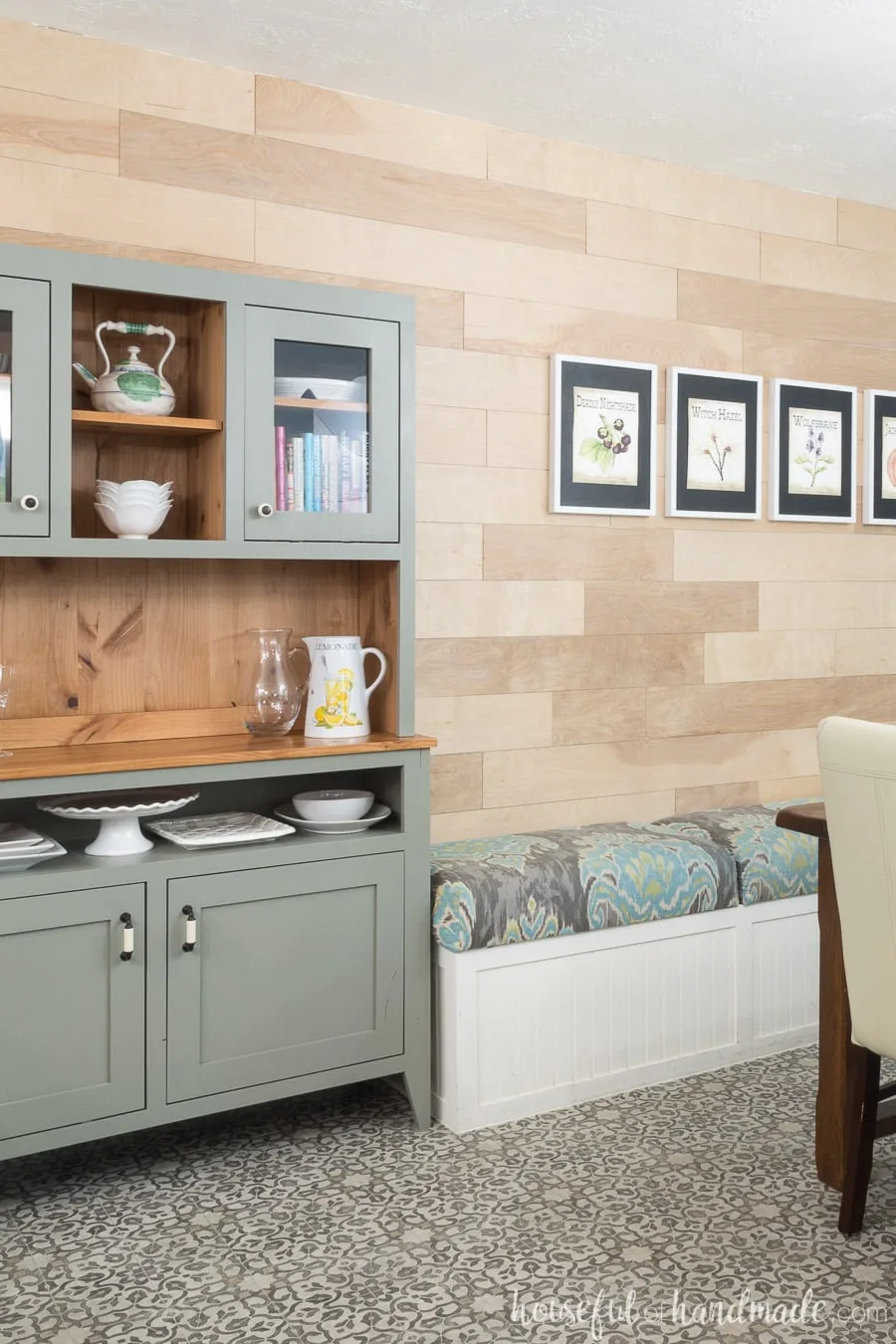 A buffet with hutch is a great way to display (aka, store) all the pretty baking and entertaining dishes. I feel like I collect them like other people would collect figurines.
And as much as I love the fact that they are finally organized in our new blue & white two-tone kitchen, I really wanted a place to display them instead.
Build a Dining Room Buffet with Hutch
The space in our dining room next to the built in bench is only large enough for a 4′ wide hutch. I was not finding any hutches that I loved to fit the space so I decided it was time to make my own.
That is the best thing about building, you can get exactly what you want to fit your own space! And this big project was made easier with the Kreg Jig and cabinetry jigs for shelf pin holes, cabinet hardware, and my favorite: the concealed hinge jig.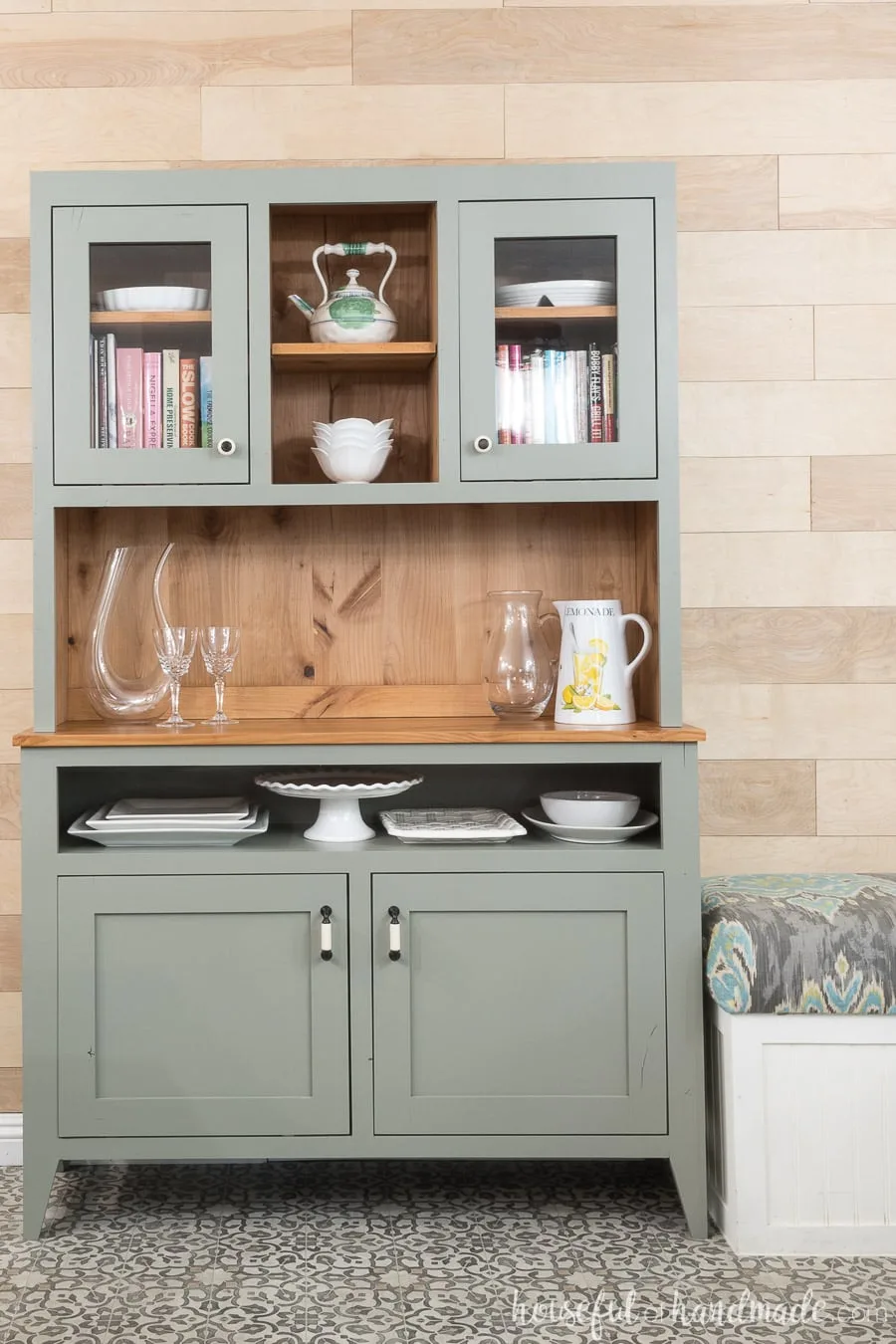 One of the biggest challenges I had when trying to find a modern dining room hutch for our space is that there is an air return vent on the wall that cannot be covered up.
Our coffee center console was open so it worked for the space, but anything on the shelf was always covered in dust. I swear it was instantly covered as soon as I placed it there.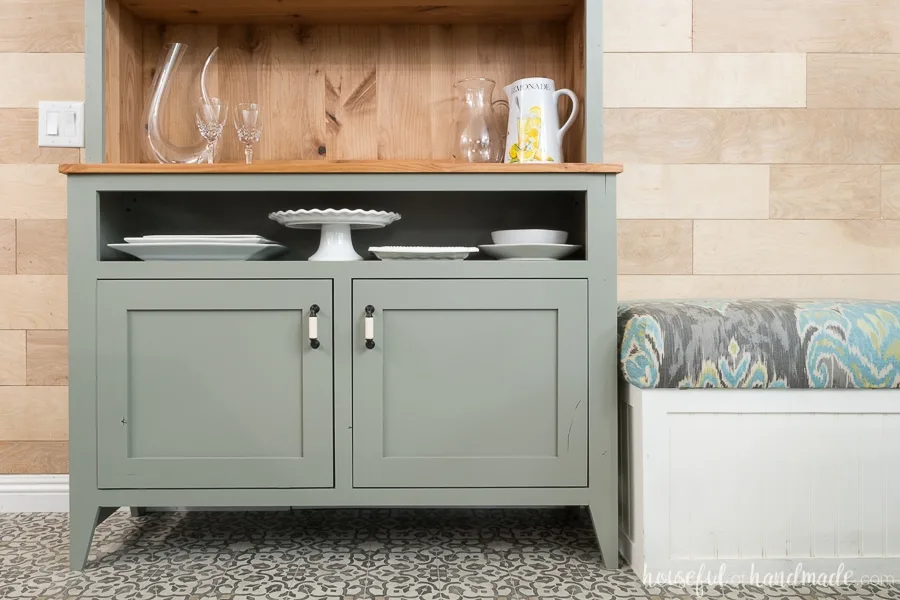 So I knew I wanted something with doors that would hopefully protect from the excess dust. But that meant I needed the buffet part of the hutch to be raised off the floor more so the air return was not blocked. And bonus, the Roomba can easily go under the hutch to help clean up the dust!
What I came up with is truly one of my favorite pieces. I know I say that every time I build something new, but this one was almost a year of planning.
I loved it so much, when I built our new storage lockers for the entryway I made them match this amazing hutch.
I wanted something to display pretty items, but protect them from dust. I think I achieved that with the buffet that has beautiful shaker style cabinet doors and a large storage cabinet.
But with the smaller open area at the top for displaying platters.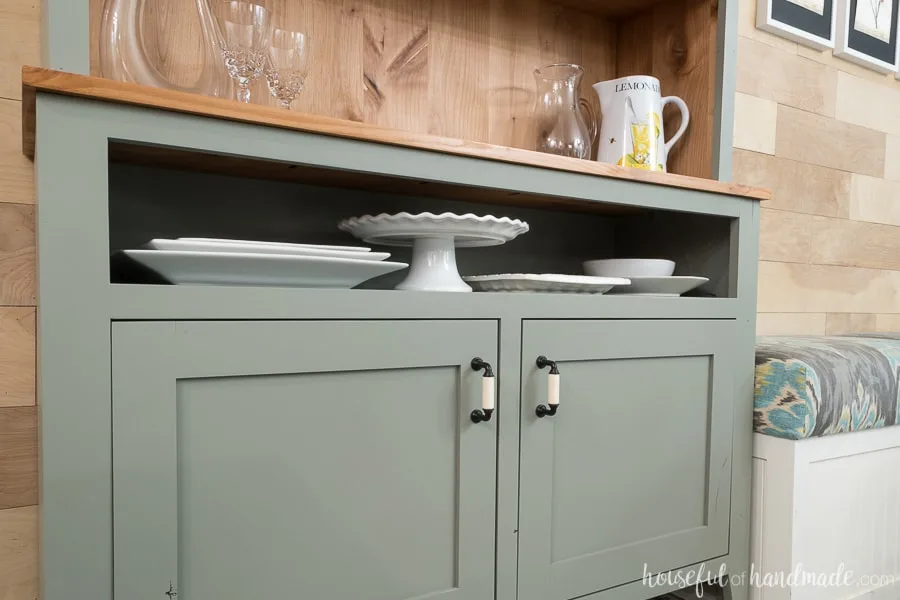 And the hutch is for even more display and storage. To keep the top open and bright, I wanted doors with glass centers. I used plexiglass to make it less breakable, but still give me the beautiful open look I wanted.
Plus the way these doors were put together turned out so great. A super easy to build door with a simple routed insert for the glass.
Then the glass is held in place with some simple 1/4″ trim, making it easy to paint the door completely before adding the glass. There is no need to tape off or risk getting paint on the clear surface.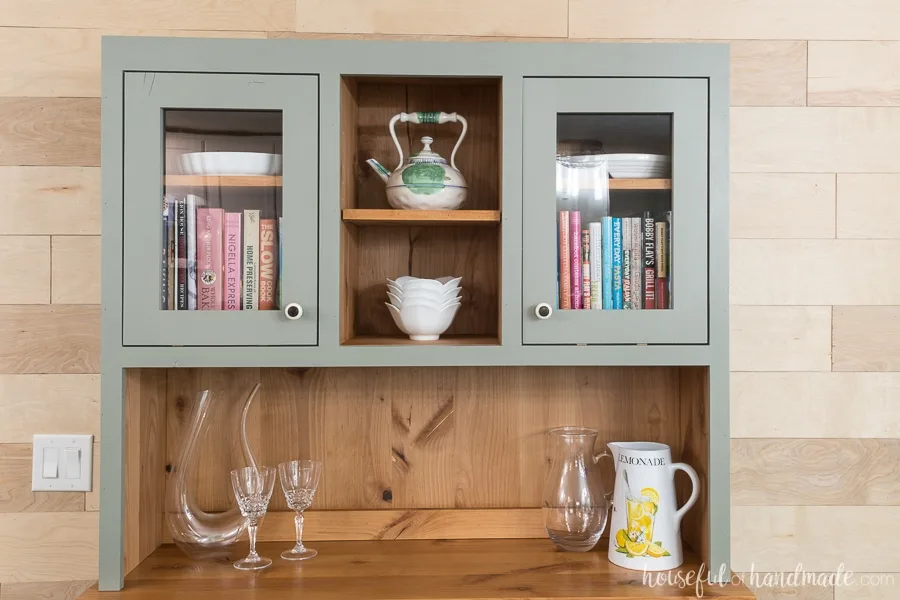 One of my favorite parts of the hutch is the wood inside and painted outside. I love the way it turned out and gives the entire thing a modern farmhouse look.
The entire hutch was built out of knotty alder, which is a great budget friendly hardwood option.
The knots in the wood and plywood show through the paint and really pop on the raw wood center. So high end and gorgeous!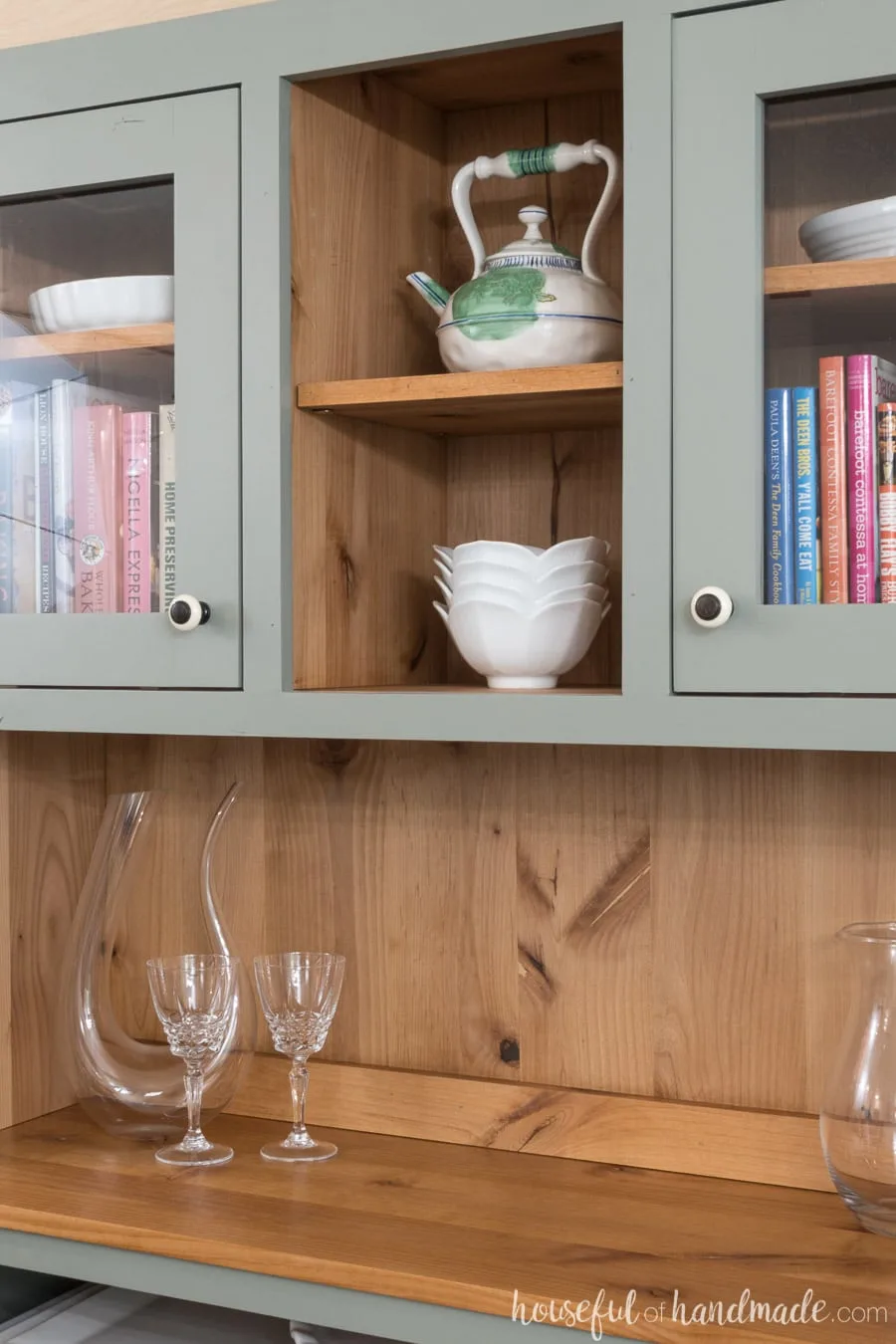 Because I used hard wood and very solid alder plywood for the build, this complete hutch was not the cheapest piece I have made. The total cost including hardware and paint came to just under $500.
But this is a piece that I know I will be passing down to my kids and hopefully they will pass it down to theirs.
Creating memories of baking and entertaining in the kitchen like their mom did!
DIY Hutch Woodworking Plans
If you are ready to build your own dining room hutch, I am sharing the free build plans at Kregtool.com. Click here for the complete plans.
Or get plans for the sideboard cabinet 48″ or 60″ here.
It has the same amazing serving dish display shelf for entertaining.
Happy building!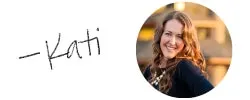 Thank you to Kreg Tools for sponsoring this post. I only recommend products that I use and love and all opinions are 100% my own. Click here to read my full disclosure policy.