I've wanted to give my kids a DIY playhouse for way too long. They love playing outside and I know they would love it even more with a place just for them. But I kept putting it off because our yard is small. We only have a tenth of an acre (ouch) with a 23oo sq ft house on it. I try really hard to fit half an acre of fun into our small yard but a playhouse just seemed like it would take over the space. Well, I decided I just needed to build a playhouse and I am so excited we are finally doing it!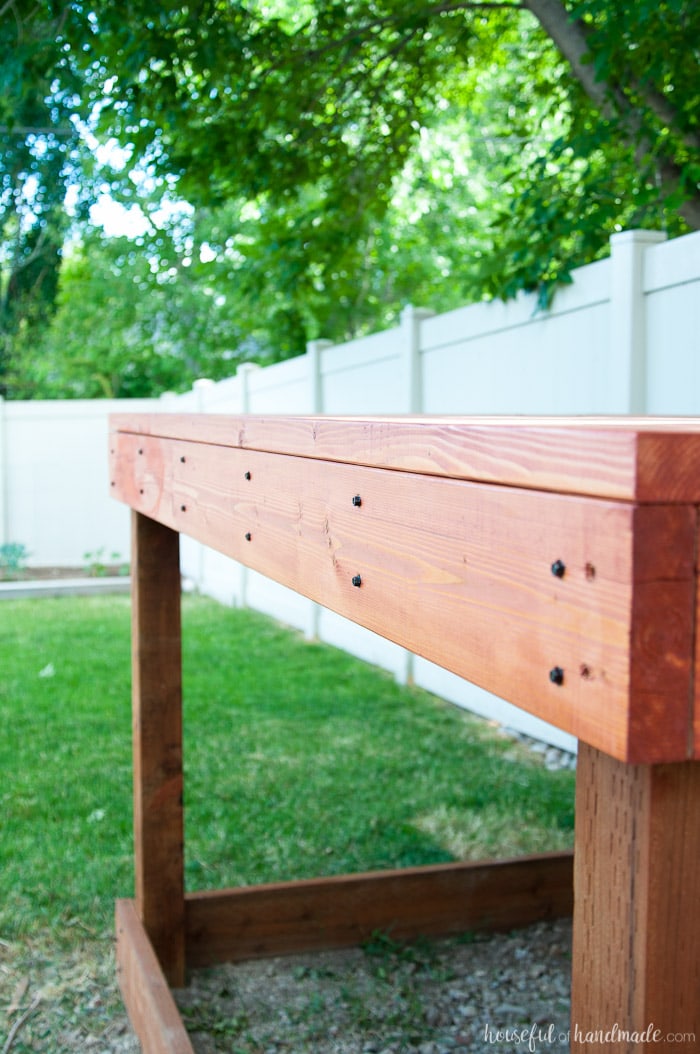 I have been drooling over the Handmade Hideaway from The Handmade Home for a few years now. How wonderful is that fort!?! It's everything that kids dream about. I can only imagine how much imaginative play goes on in that hideaway. I have wanted to give my kids one for the so long, but… tiny yard! So I keep trying to not want to build a DIY playhouse for our kids.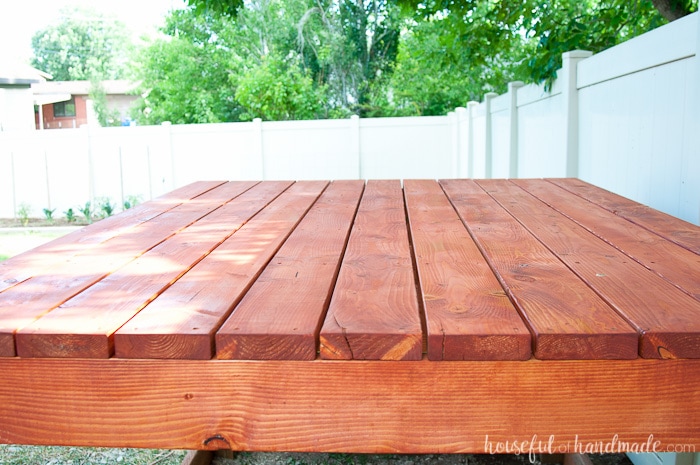 Even though I thought our yard was too small, I spent a year dreaming and measuring and planning… and measuring some more. I sketched out ideas, and even the beginnings of a plan. But then I thought it would be too big. Or take over the entire yard. So I measured and planned and measured some more. Then I put the idea to rest (or so I thought).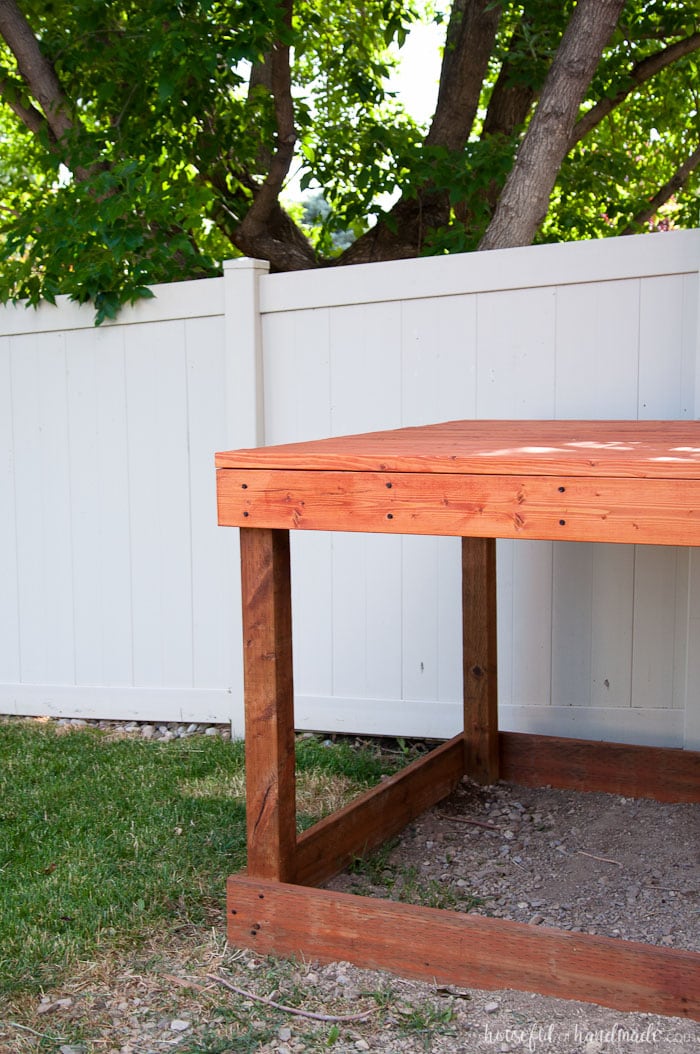 As the snow started melting, the kids were playing out in the yard more and more. They would spend hours in our tiny yard together. They would drag all kinds of toys outside, create forts or spaceships or castles. They even dug holes in my not so fabulous patio area (which is just road base right now). Even though our yard is small, they loved it. So finally this spring I decided it was time to stop planning. Our kids needed a place to play, even if it took a big chunk of space out of our yard. We have a yard so the kids can play!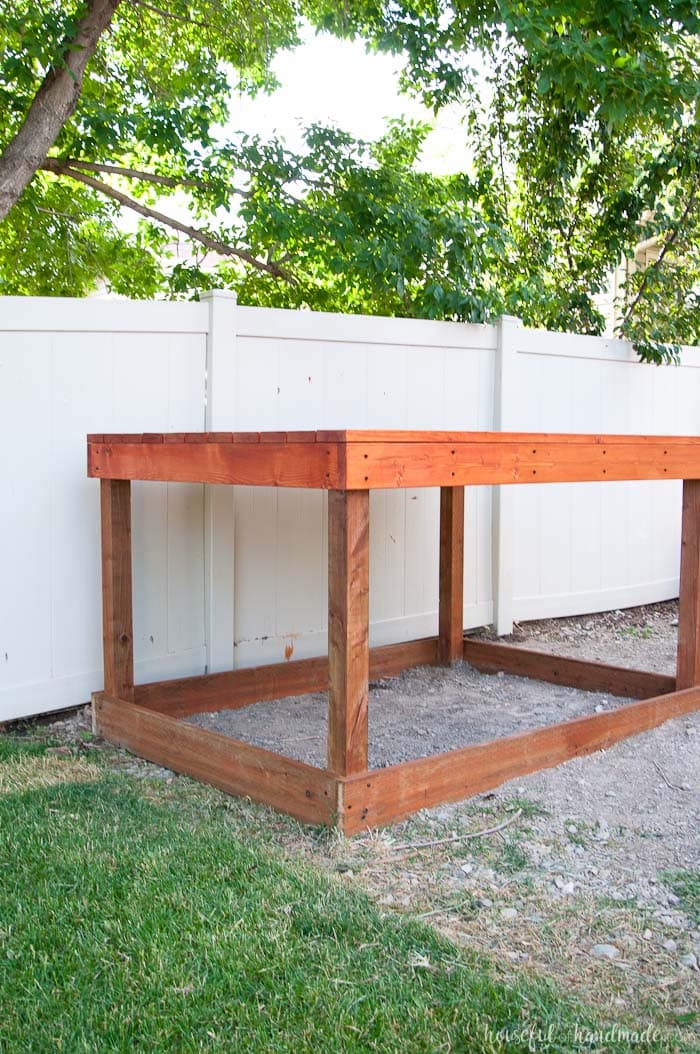 Now that it is finally happening, I couldn't be more excited. Maybe even more excited then the kids (and they are really excited). I am so excited to finally give our kids a special place that is all theirs. Somewhere they can play for hours and hours, with no TV or tablets or computers. Someplace to let their imagination fly. Someplace for them to be kids!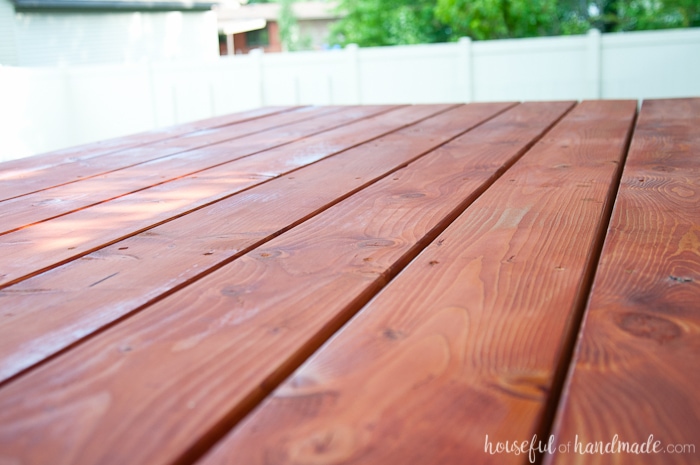 And I am also super excited to share the entire process with you. Even though this is a large build, it is relatively easy. No fancy tools are needed, so far we have used a saw (could be circular or miter saw) and an impact driver. Except when I pulled out the drill to fix a little mistake I made. And the rest of the plans should only use these tools as well. I will also be sharing our supplies total with you so you can see the total investment as we go. I know we will be saving so much money over store bought playhouses and swing sets, but this is not a cheap build. And most importantly, I hope to maybe inspire you to someday take on a DIY playhouse too!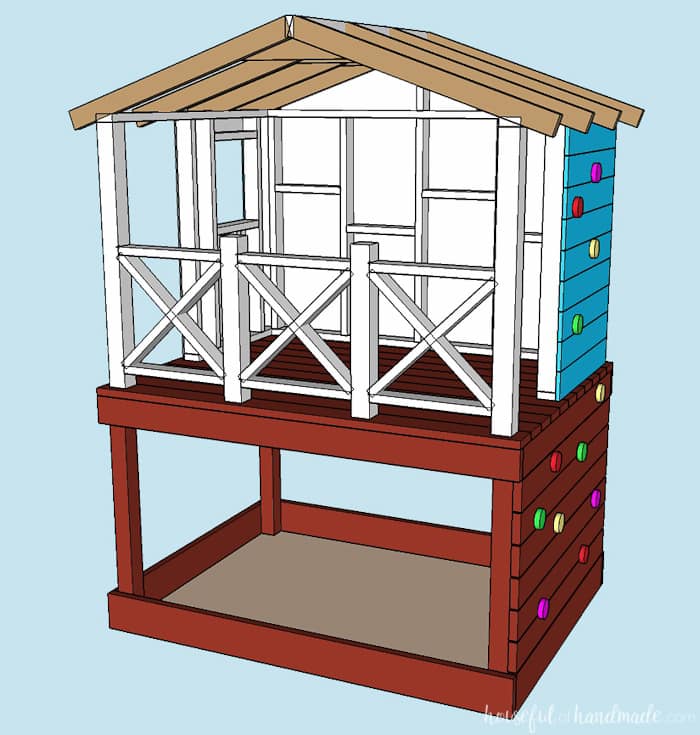 So let's get started! Click the arrow below to see how we built the deck/sandbox area of our DIY Playhouse, including our time commitment and cost so far.

And don't miss the rest of the posts in the series. Click the links below for the rest of the playhouse build.
THE WALLS || THE RAILING || THE SLIDE & CLIMBING WALL || THE ROOF