You do not have spend a lot to makeover rooms in your home!
With only 1 week left, my daughters closet makeover is really starting to come together! It already looks like the organized closet dreams are made of.
If you haven't been following along this month, we are giving my kids closet a makeover for only $100 and in just 1 month! Sounds crazy?!? But it is totally doable. We have already done it in my office & craft room, laundry room, and walk-in master closet.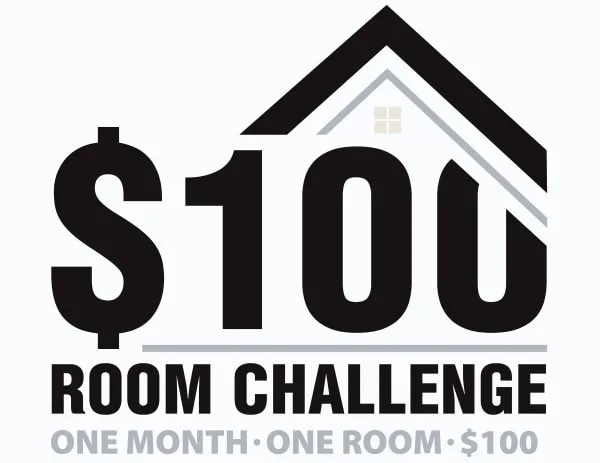 You can see the progress of the budget room makeover here:
Week 1 || Week 2 || Shoe Organizer || Closet Organizer
And since I have only 1 week left to finish the closet, I am working hard on all the final touches. So this week I am sharing tips & tricks to inspire you to tackle your own budget room makeover.
They are so fun and satisfying, so go ahead and challenge yourself!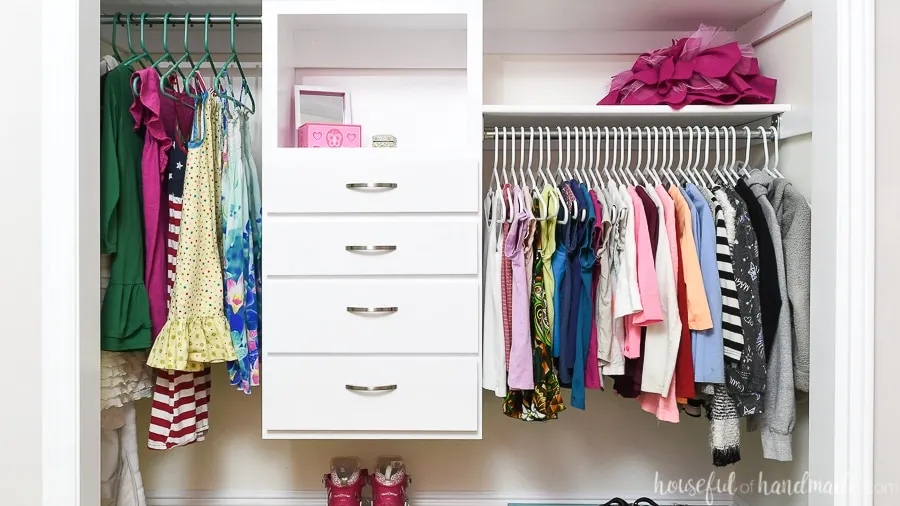 How Can I Makeover a Room on a Tight Budget?
To completely remodel a room for just $100 you just need to get creative and have some fun doing DIYs… two things I love!
Here are my best tips for remodeling a room on a budget:
Use up leftover paints and stains from previous projects. I've even got daring and mixed paints to make enough (the ceiling in my office & craft room was a custom mixed color).
Shop your home. Sometimes items are just hanging around with no purpose, and can add so much in a new space.
Use up scraps. This can be scraps of fabric, wood, craft supplies, etc. But get creative and create projects that can use these items up.
Shop thrift stores or yard sales. Go shopping with an idea of what the room needs, then let your creativity free. So many items can be amazing with just a couple coats of paint.
Upcycle items on their way to the trash. I have used empty boxes, jars and more to get my rooms organized. Find ways to make them beautiful for your space.
The main theme here is to use what you have as much as possible. Then only spend money on items that you need to make these work for you.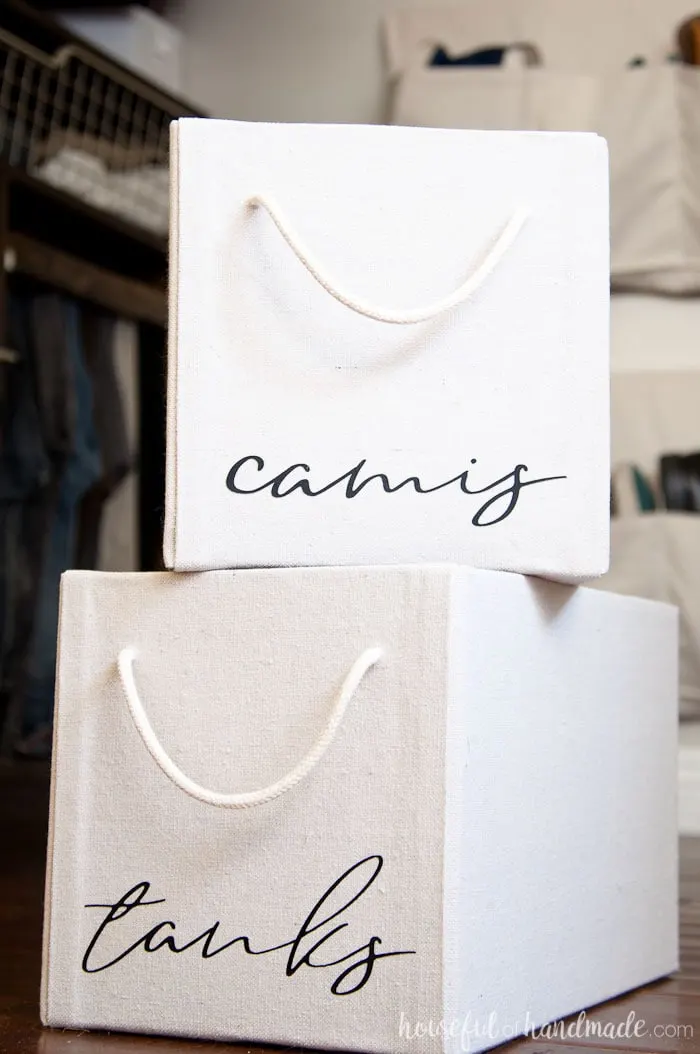 If you looking for lots of creative ways to make your home beautiful on a tight budget, you will definitely want to check out all the $100 Room Challenge posts.
How Do I Create a Makeover Plan for a Room?
Sometimes it's not the one or two projects that are a struggle when you want to makeover a room. Instead it is a struggle to come up with a plan to make the entire space cohesive.
Creating a Mood Board
What is a Mood Board?
A mood board is an inspiration board or collage that helps you define the feel of the space. On it you can add colors, furniture inspiration, fabric samples, lighting, hardware, etc. Pretty much anything you need to add to the space.
You can make a mood board on a physical board. Keep costs down by buying an inexpensive foam board from the Dollar Store.
Or you can make a digital mood board on the computer. Use any program that you are comfortable using, that you can add pictures to.
You can even do a 3D design of the space in a program like SketchUp if you want. They have a free version, but it takes a little bit of practice. I used a lot of YouTube videos to get me started.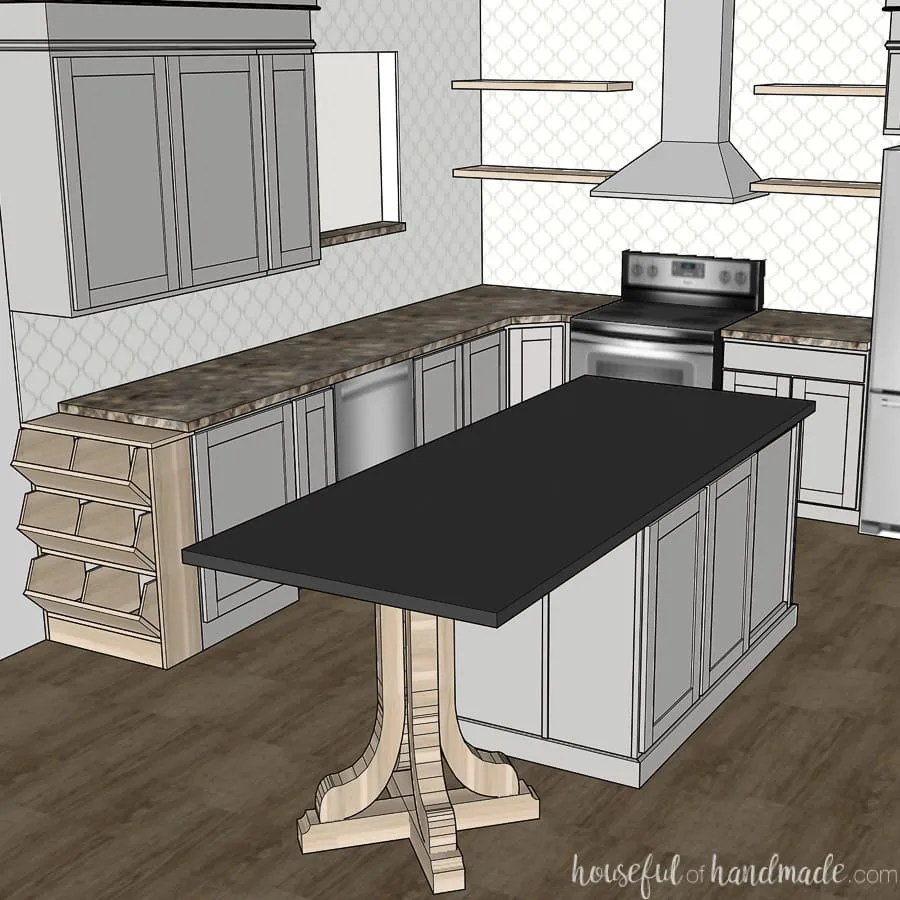 What do you need on a Mood Board?
There is no specific list of items you need on a mood board. You need to add whatever you need to help define the feel/design/mood of the room.
I like to start with one element. Whether that is a piece of furniture I love, fabric I am using, colors (if you are not changing the wall color, that is a good place to start). or inspiration photo you found online or in a magazine.
Once you have your initial element, you can start adding in other elements. The best part of a visual mood board, you can immediately see what works together.
As you are adding in items, you will want to make sure they all come together creating the visual look you are working to achieve.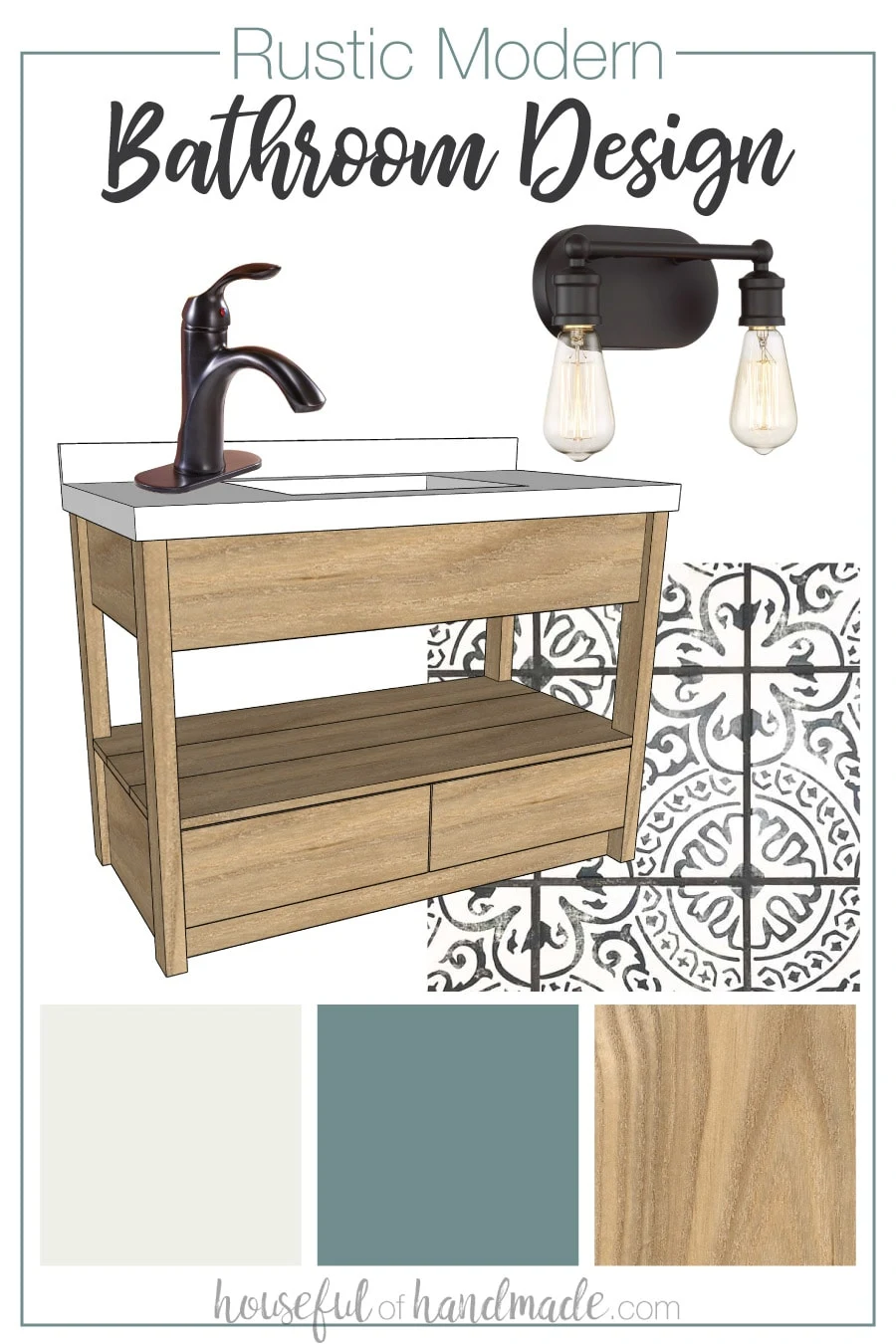 To help you get started, here is a list of items you might want to add to your mood board:
Paint swatches (even include any specific whites and blacks since they have a ton to them that can clash with other items if wrong)
Pictures of furniture
Fabric swatches
Pictures of lighting
Floor plan (can be hand drawn or computer generated)
Pictures of flooring (including rugs)
Hardware for cabinets, doors, etc.
Pictures of accessories
If you are working with items you already have, use your phone to take a picture to add to your mood board.
Try to remove as much background as you can so you don't have extra colors to distract from the plan on your mood board. I like to use PhotoShop to remove my backgrounds. Or print and cut it off.
Using your Mood Board
Once you have all the pieces together on your mood board, make sure to refer back to it often. As you complete project or get ready to buy items for the room, use it to make sure your room makeover is staying true to the design plan.
You can even hang your mood board up in the room to help you see the design all the time!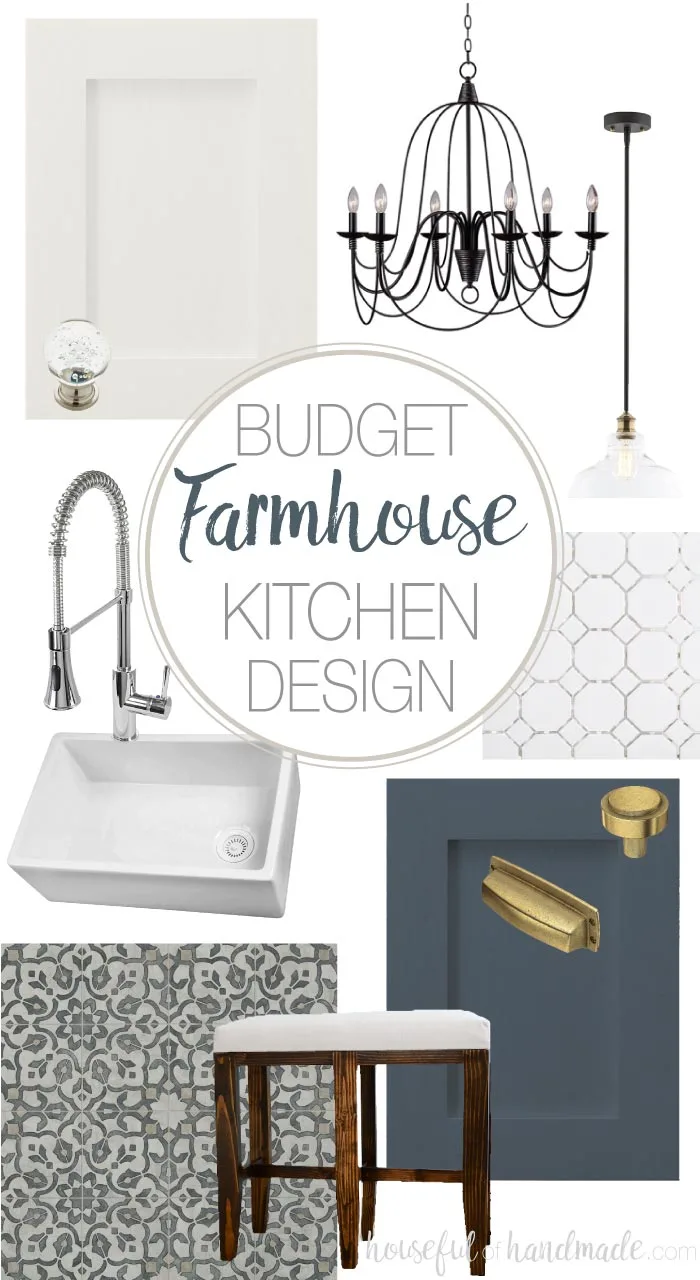 Creating a Floor Plan
Start by listing out the things you need the room for. In my office & craft room, I new I needed a desk, craft table, and storage solutions. For my laundry room, I knew we needed to add laundry basket storage.
Once you have a list of what you need in the room, you can start defining spaces. Where will each thing go?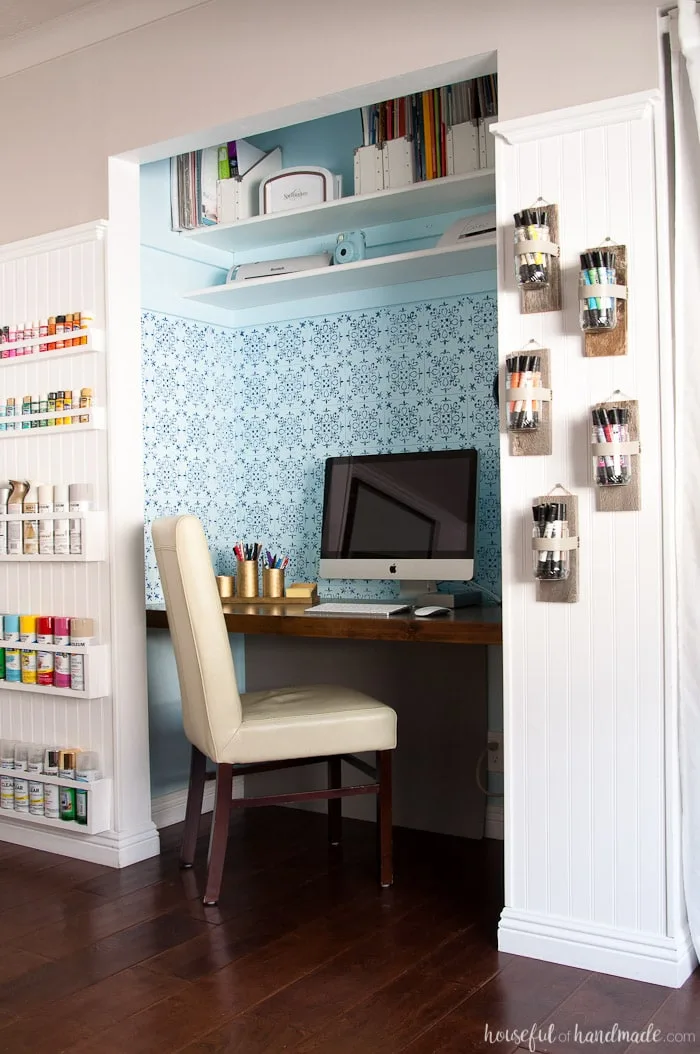 And then see if you have something that already works for each space. It doesn't have to be pretty and perfect yet. You can create a plan to paint or upcycle it to work with the design you created on your mood board.
Now you can create a list of items you need to add to your space. Whether these are items you need to shop for or DIY, write them all down so you can refer back to it.
Making it All Pretty
It's finally time to work on your room makeover! If you are painting your walls, start with that (before you move everything into the room).
Then you can work through all the different elements in your room. Paint or upcycle items you already have that need it. Work on your DIYs using the tips above. Add accessories.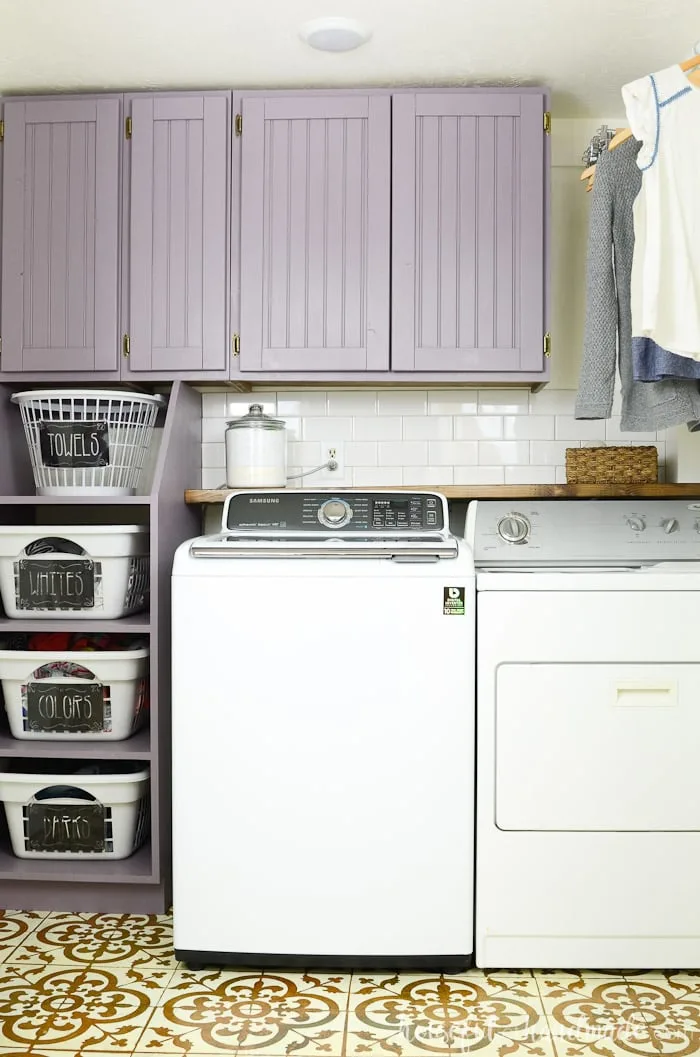 When you are adding items to the space, make sure they work with the design plan defined by your mood board. Sometimes in person things look different than in a picture. Adjust as needed.
Remember that designing a room is not a a perfect science. Try things, if they do not work, try something else. The more you do it, the easier it will get.
But most importantly, have fun creating your home!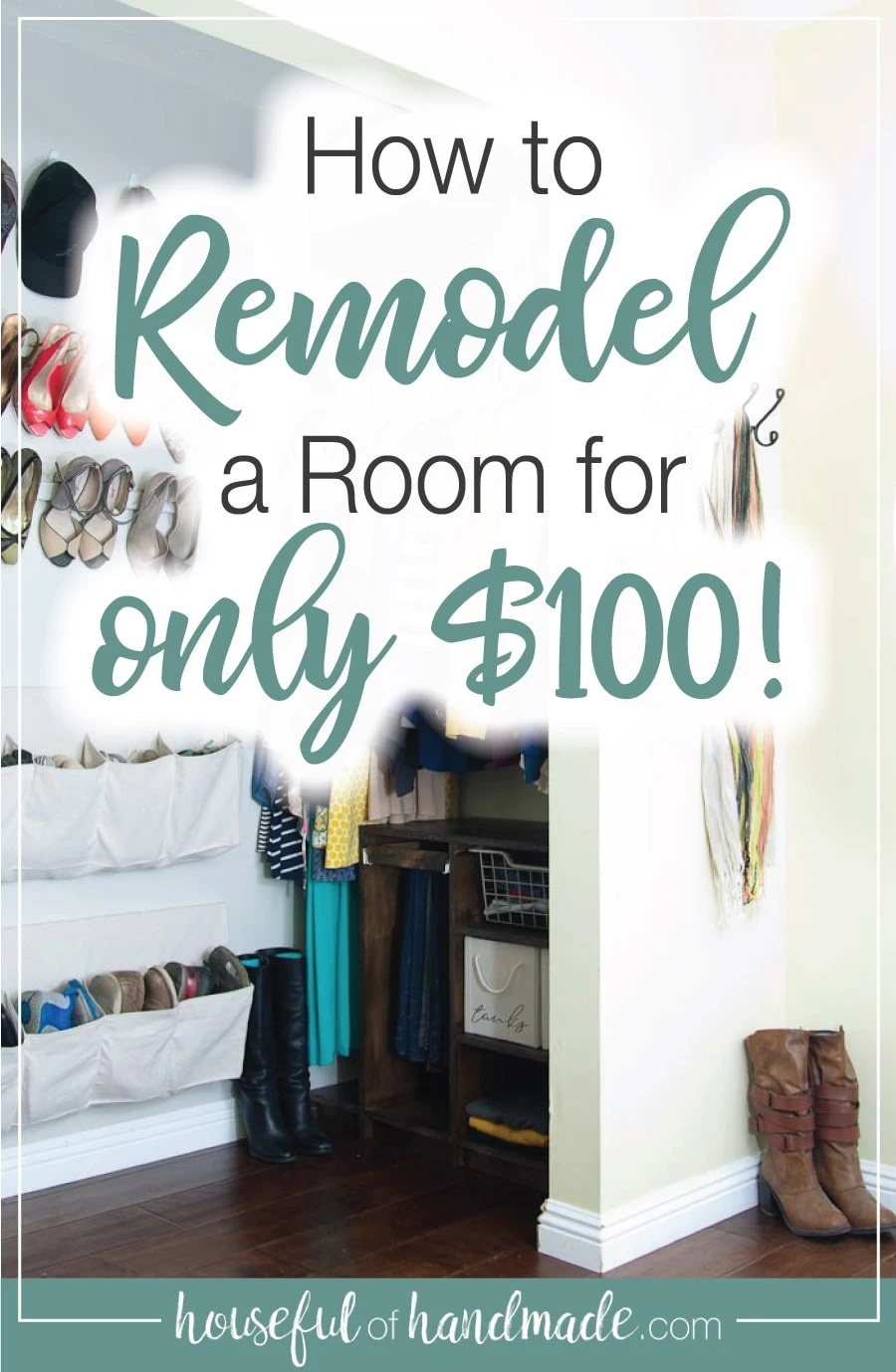 An if you want more $100 makeover ideas and inspiration, make sure to check out these other $100 Room Challenge participant's posts.