This week has been super busy! I have spent all my time in the garage, even though it's still almost 100 degrees here, building the master bathroom vanity! I couldn't be more excited to have a double sink 8′ vanity. I have been dreaming of my own special space that I don't have to share with anyone and I am so close to finally getting it!
However, since I have spent endless hours this week building, cleaning, sanding, and painting, I am exhausted! I don't recall being this physically exhausted for a long time. So for this week's remodel update I am keeping it simple: I am going to share some sneak peek photos of the master bathroom vanity build.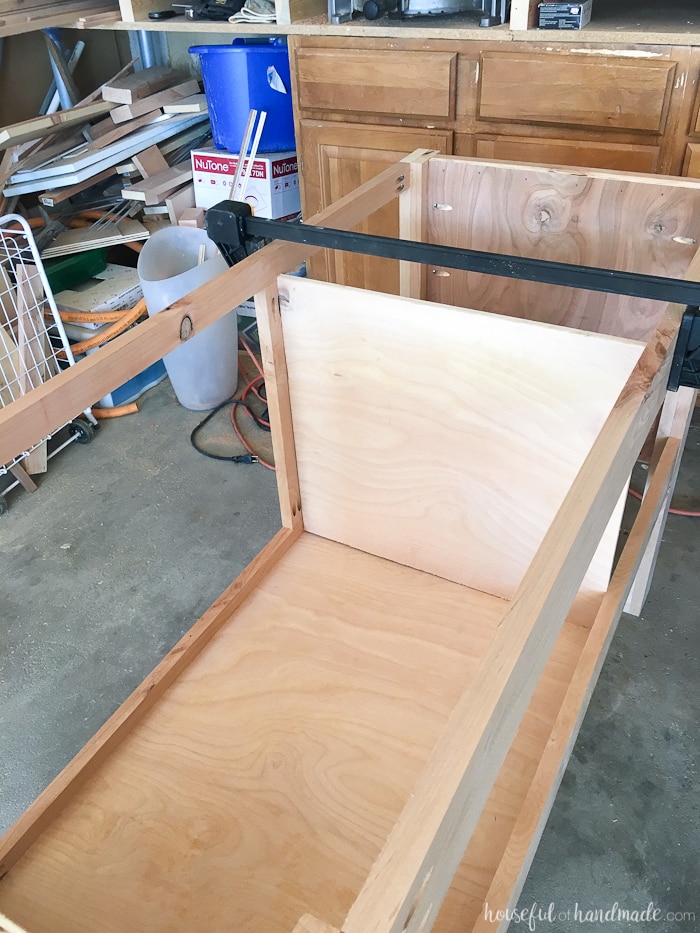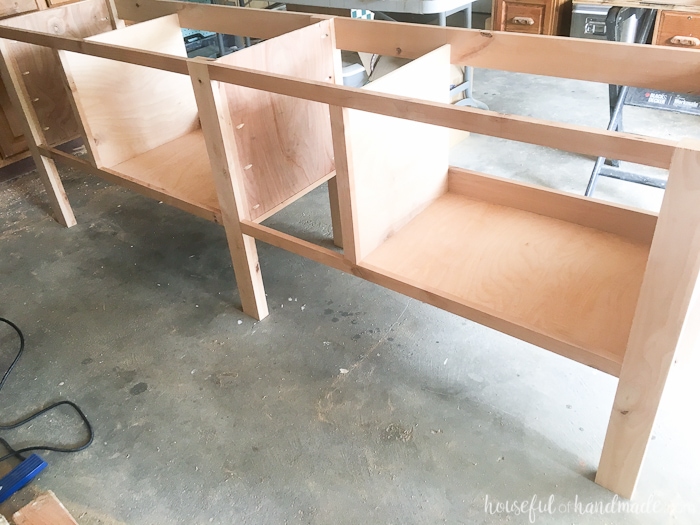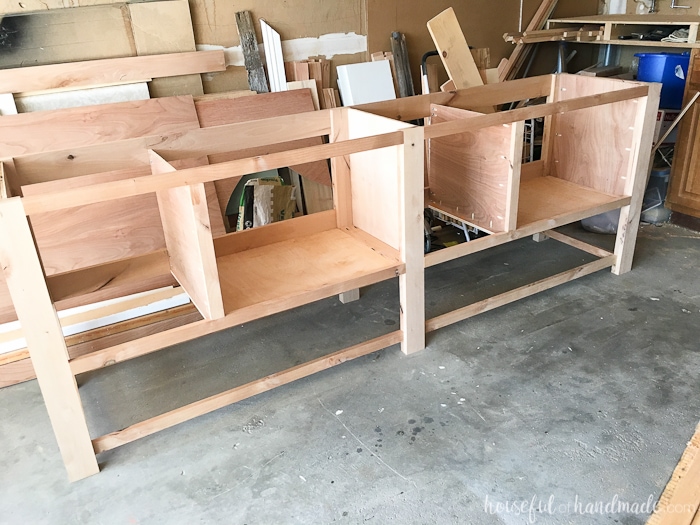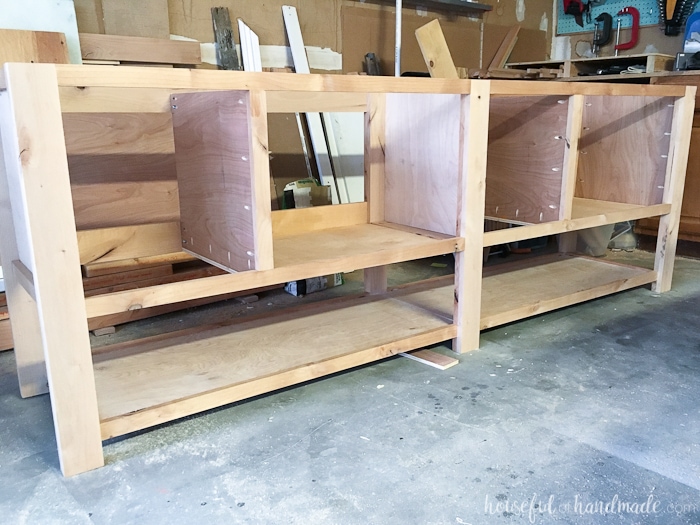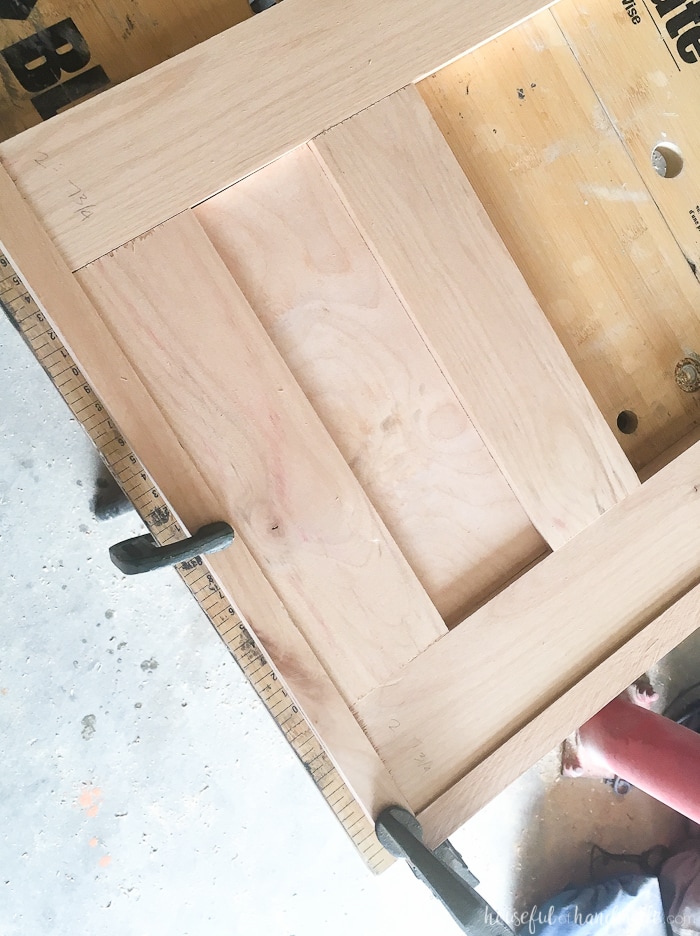 So stay tuned, I plan on sharing the install of the new vanity next week and the plans for this build will be coming soon too.
Now I am going to get some much needed rest because I have a second coat of paint calling my name tomorrow morning.