Look back on the most popular DIY projects of 2017.
I cannot believe another year has come and gone. It's always so much fun to look back at the end of the year and see what fun things we accomplished.
This year was a big one at our house. We completely transformed our living room and stairway. Turned our dirt patch outside into a patio oasis. Added a fantastic playhouse that our kids still spend hours outside in even in the winter.
Then we got our master bathroom into 100% working order (finally). Updated our master closet. Added a new bedroom to our basement so I could create the perfect office/craft room.
And of course, filled all those rooms with home decor and furniture that was made by hand.
Wow! I hope you have enjoyed coming along on our journey and maybe learning a few things to get you ready for your own DIYs.
You'll want to add a lot of these to your project list for the new year.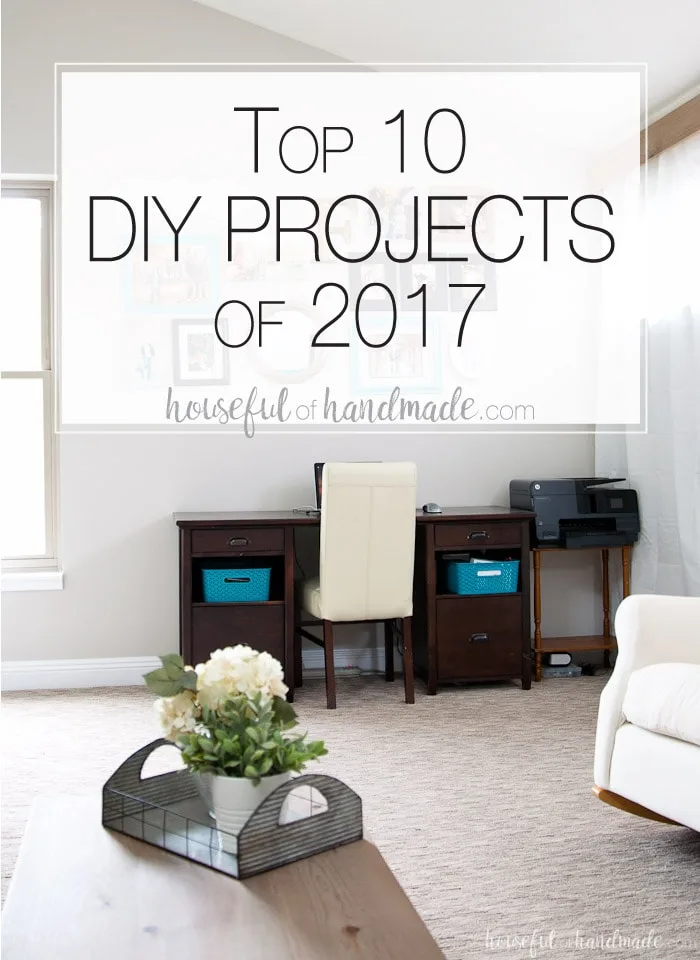 But before we look forward at the long to-do list I am making for 2018, I want to share the top projects of 2017 with you. All these projects were shared in 2017 and quickly became reader favorites. Is your favorite on the list?
#10 – How to Paint Tall Walls
I put off painting the tall walls in our stairway for way too long because I was afraid to tackle those tall walls. If I would have known how easy it was and how amazing the new coat of paint would look, I definitely would have done it earlier. Apparently I am not the only one who needs a bit of help to paint those tall walls because this post was the 10th most popular post of 2017.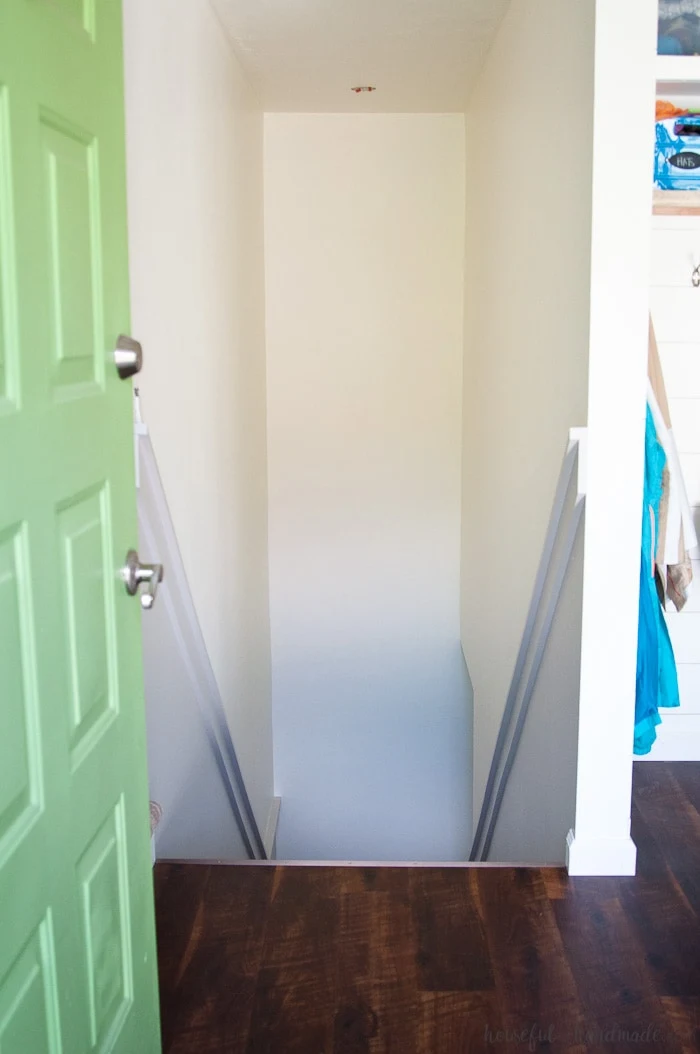 #9 – Easy DIY Kids Patio Chairs
Who doesn't love an easy build project? But it's even better when it's miniature sized and oh so useful for hanging out in the backyard. My kids absolutely adore their new kid sized patio chairs and apparently they are not alone.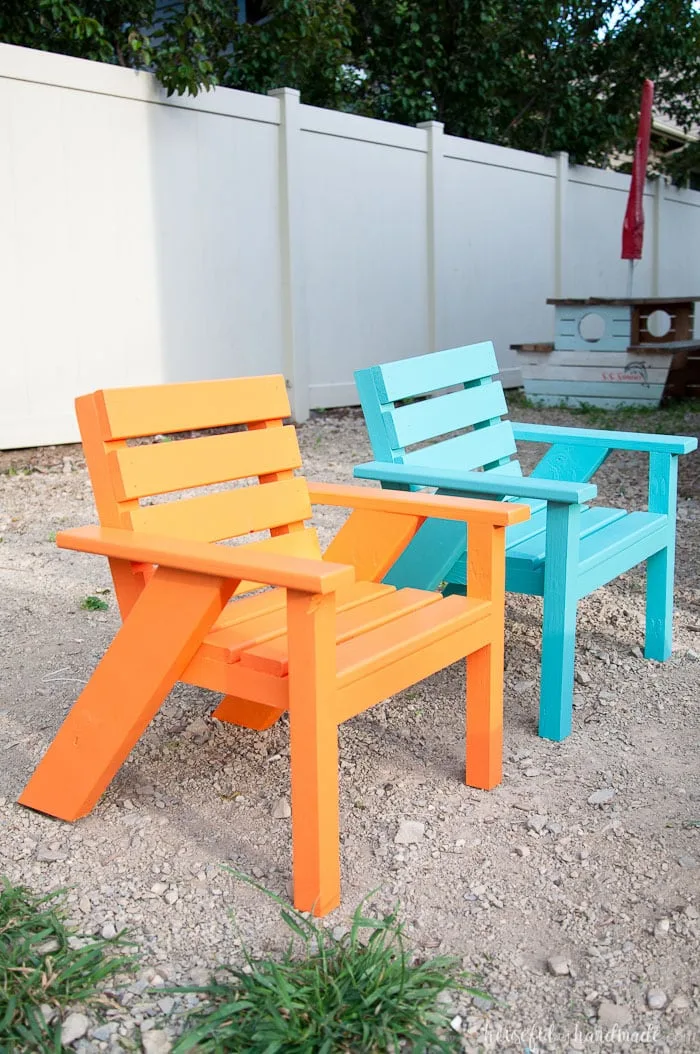 #8- 20 Ways to Upcycle Glass Jars and Bottles
Grandma is not the only one who never tosses out a glass jar. With all those glass jars around, it was the perfect time to round-up some amazing ideas to help you use them.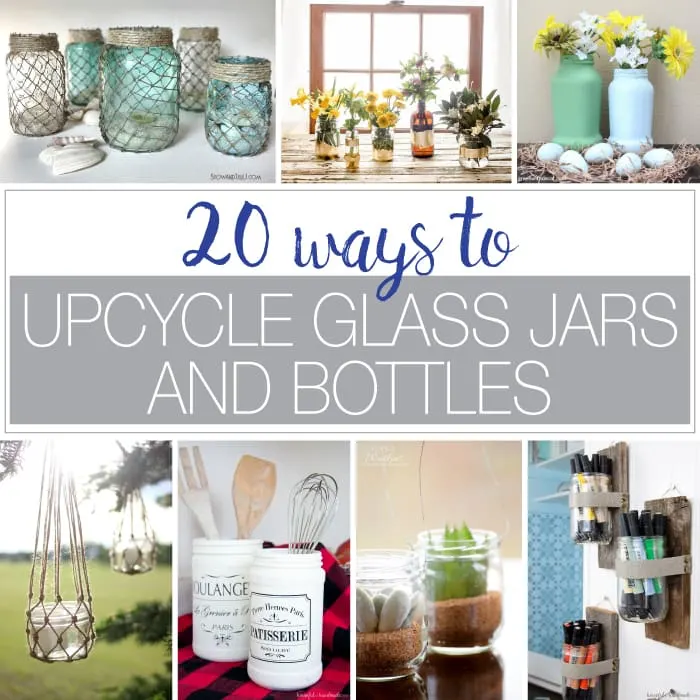 #7 – Kitchen Utensil Drawings & Kitchen Drawer Organization
I was not alone when I dreamed of beautifully organized kitchen drawers. These kitchen utensil drawings that I put inside our drawers to keep them organized were a huge hit with everyone this year. And would you believe that they are still that organized at the end of the year! That is a big win for me.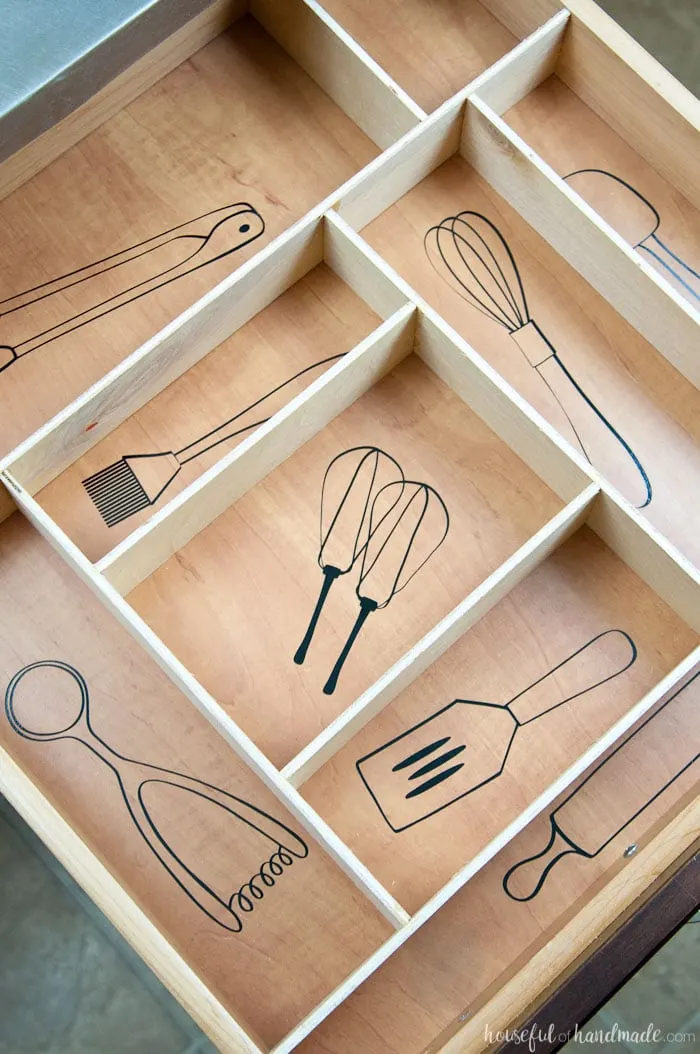 #6 – Faux Metal Farmhouse Sign
The farmhouse style decor is huge right now. And I love all the rustic, homey goodness. But since I cannot cut out fancy metal signs to say everything I want, I figured out a way to make my own faux metal sign. And apparently everyone else loves the idea to create their own signs too!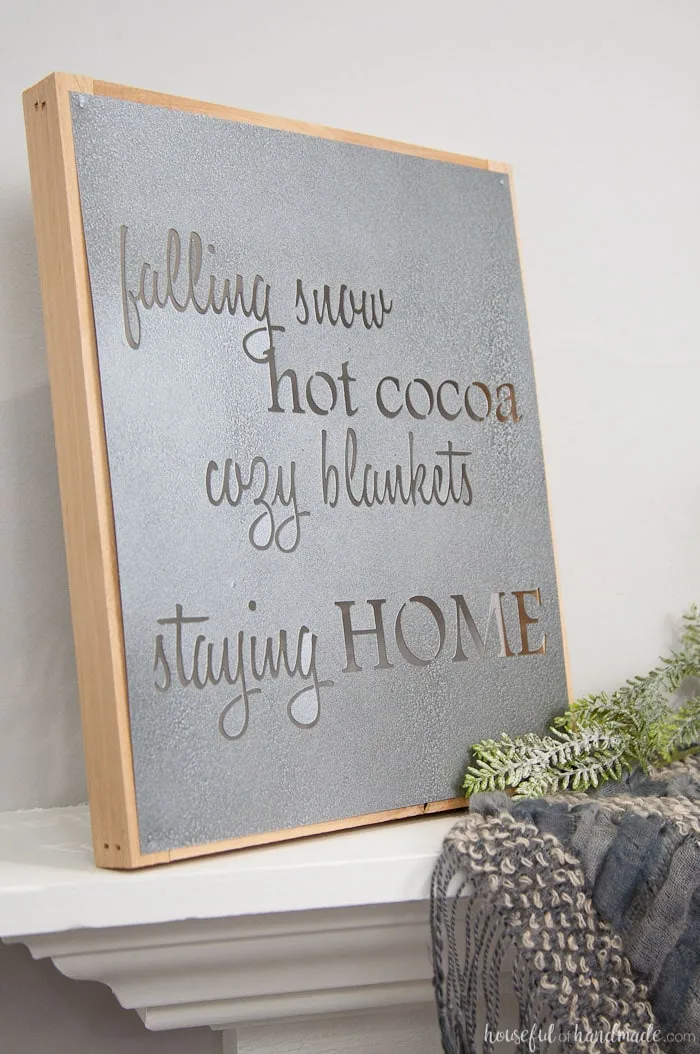 #5 – Slatted Outdoor Sofa Build Plans
It's crazy to think that before this year, we only had two outdoor chairs for our entire yard. When we had friends over, we usually ended up inside because there was no where to sit. I solved that problem with this slatted outdoor sofa. Now we have a place to relax and enjoy the outdoors.
#4 – Installing a Clear Pergola Roof
Even though we only installed our new pergola in October, the clear pergola roof was a huge hit this year! I mean, who doesn't want a covered patio where they can enjoy the outdoors year round? The budget friendly roof was so popular, it made it to #4 in only 2 months.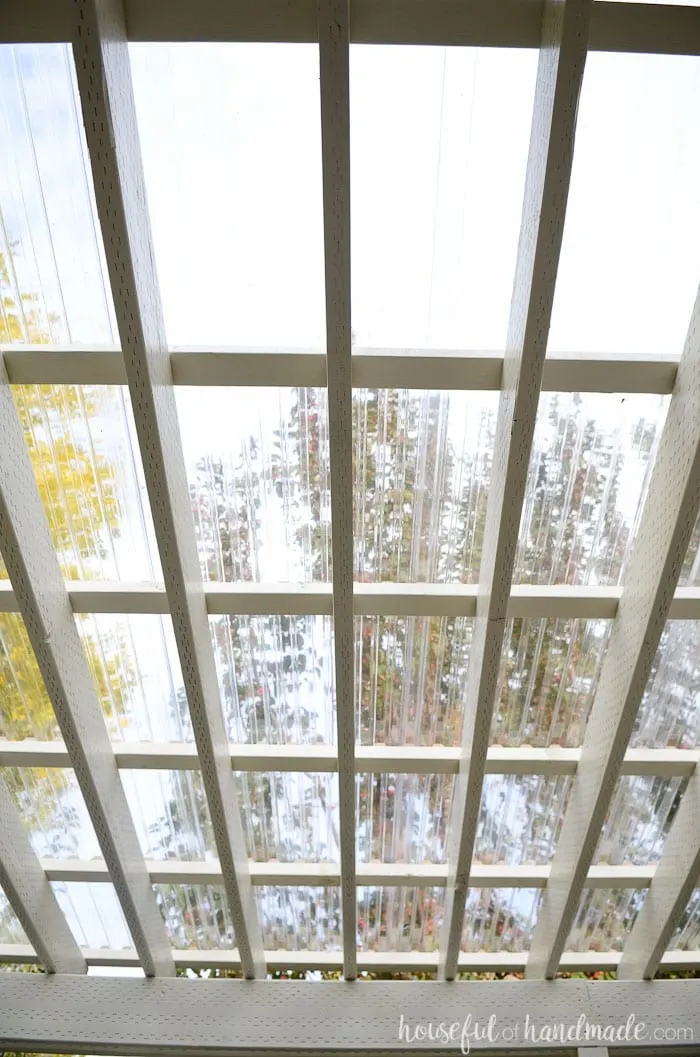 #3 – How to Decorate with No Money
It's no surprise this post is near the top of the list! Everyone wants a beautiful Pinterest worthy house without breaking the bank. In this post I share loads of ideas for adding style to you home even when you are broke.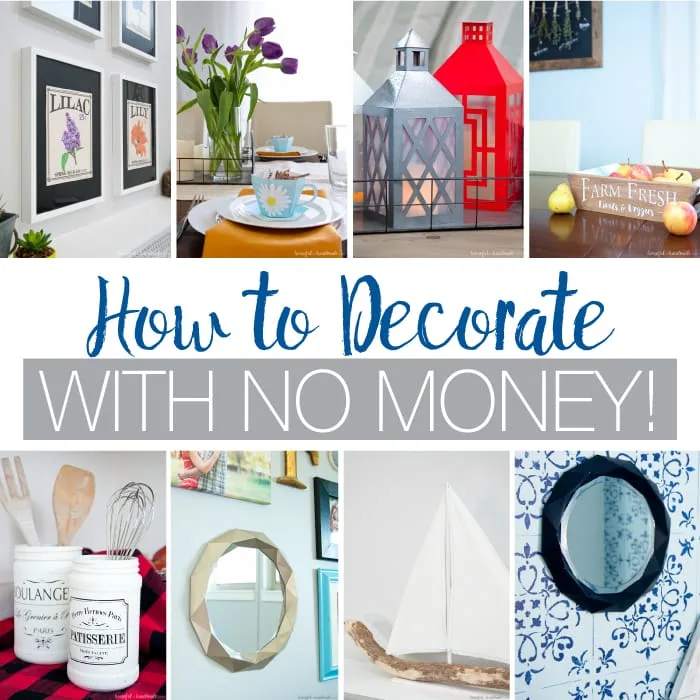 I almost didn't share this post last year. The paper lanterns were made as part of our Christmas decor, but I got so busy in December that I didn't get a chance to post the tutorial. I figured since the lanterns weren't too Christmasy I could use them in my winter decor and so I reluctantly shared the tutorial in January. They were quickly a favorite with everyone else too.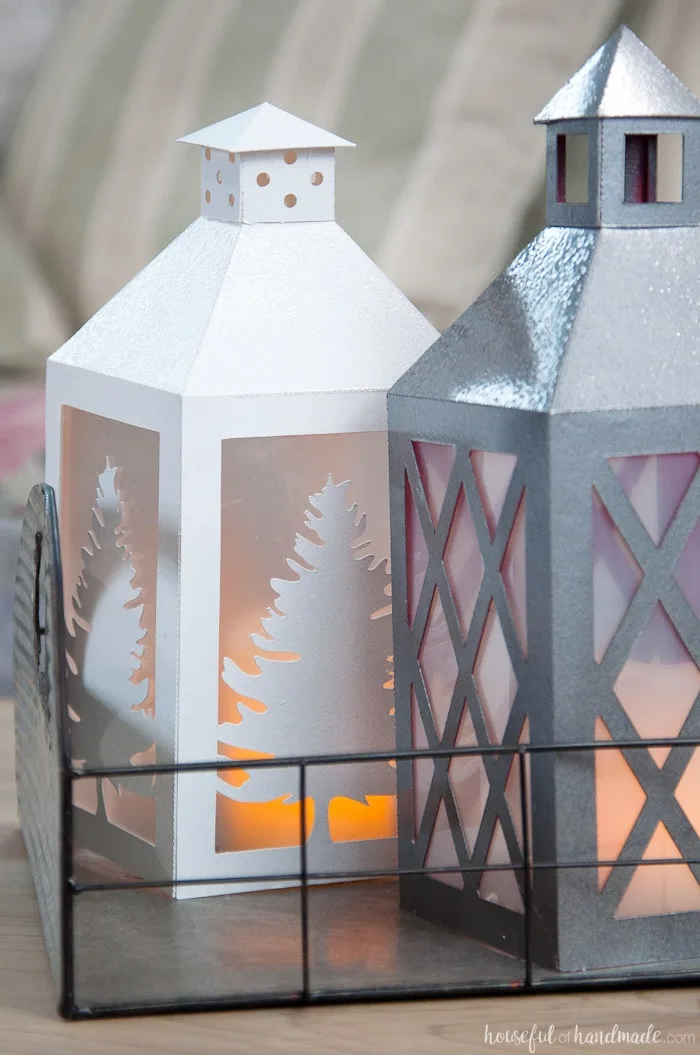 #1 – Farmhouse Kitchen Canister DIY
The #1 post for 2017 is still one of my favorite DIYs. This fun project got me out of my January funk and started my creative juices again. And this easy upcycle apparently got everyone else's juices flowing too because it was by far the most popular post this year!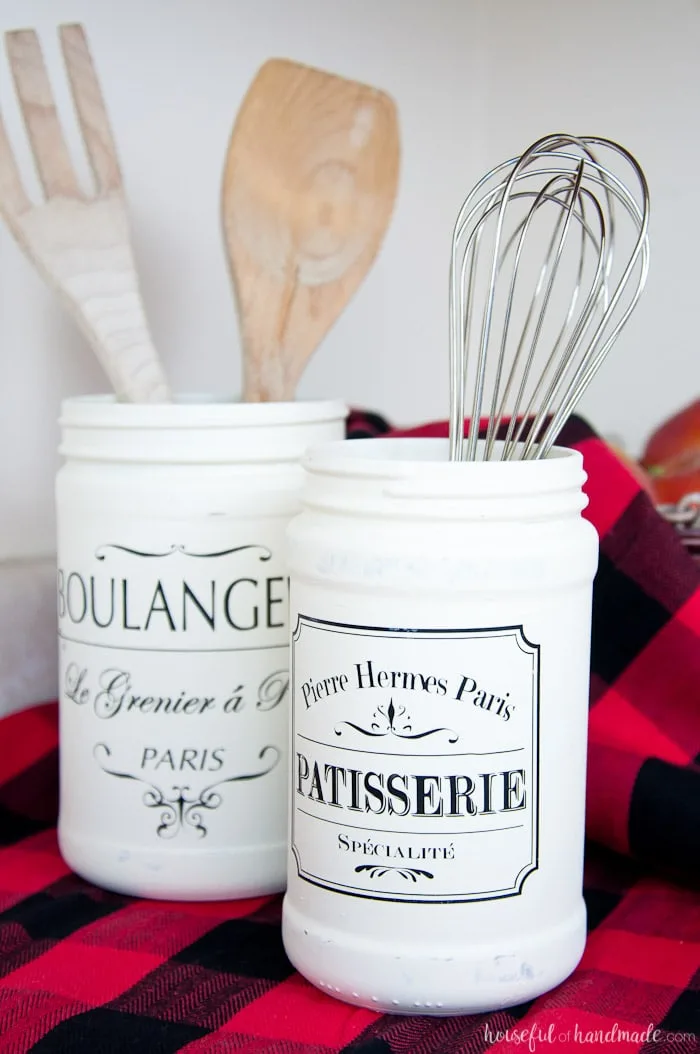 So, did your favorite project make the list? My absolutely favorite project did not! My favorite is my $100 Office & Craft Room makeover. It makes working on projects and blog posts so much better because I have a beautiful room to do it in.
I can't wait to see what 2018 has in store.
Happy New Year!