Stop breaking your back to do laundry with a washer and dryer platform.
Laundry has never been my favorite task. And when we got our front loading washer it became worse. Bending over so far to search for socks stuck to the inside of the drum is the worst!
So I partnered with Kreg Tools to make an easy DIY washer dryer platform that brings the washer and dryer up 16″. No more bending over for laundry.
And this washer pedestal is super sturdy thanks to the power of the pocket holes. Plus, I couldn't help myself and added lots of storage to the space underneath.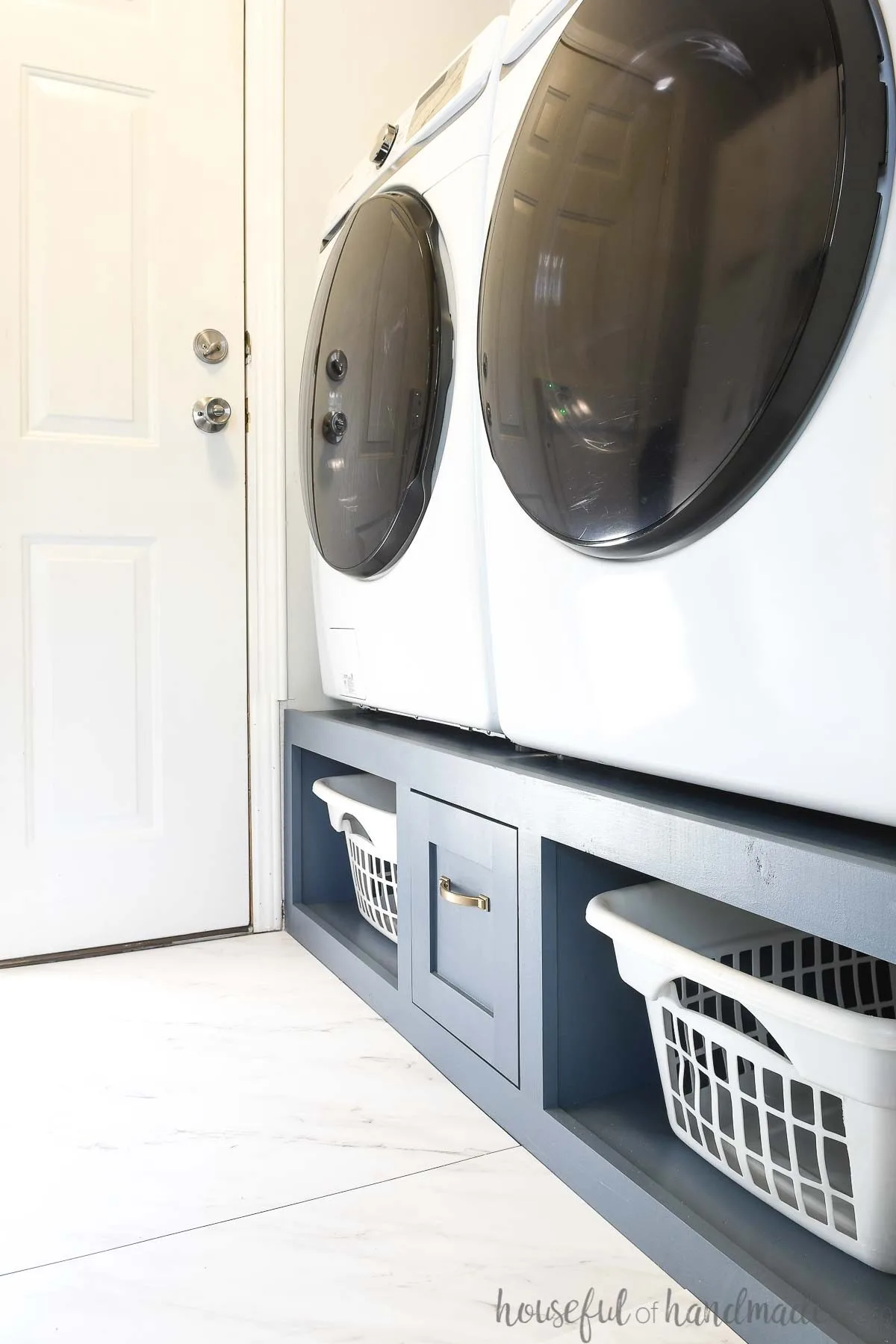 Washing Machine Pedestal
Why would you want a laundry pedestal? The drum of the front loader washer is only a few inches off the floor. So you have to bend over and reach very low to get everything from the inside.
But if you raise it up 16″, you now have easy access to everything inside! And it brings the controls for your washing machine right to eye level.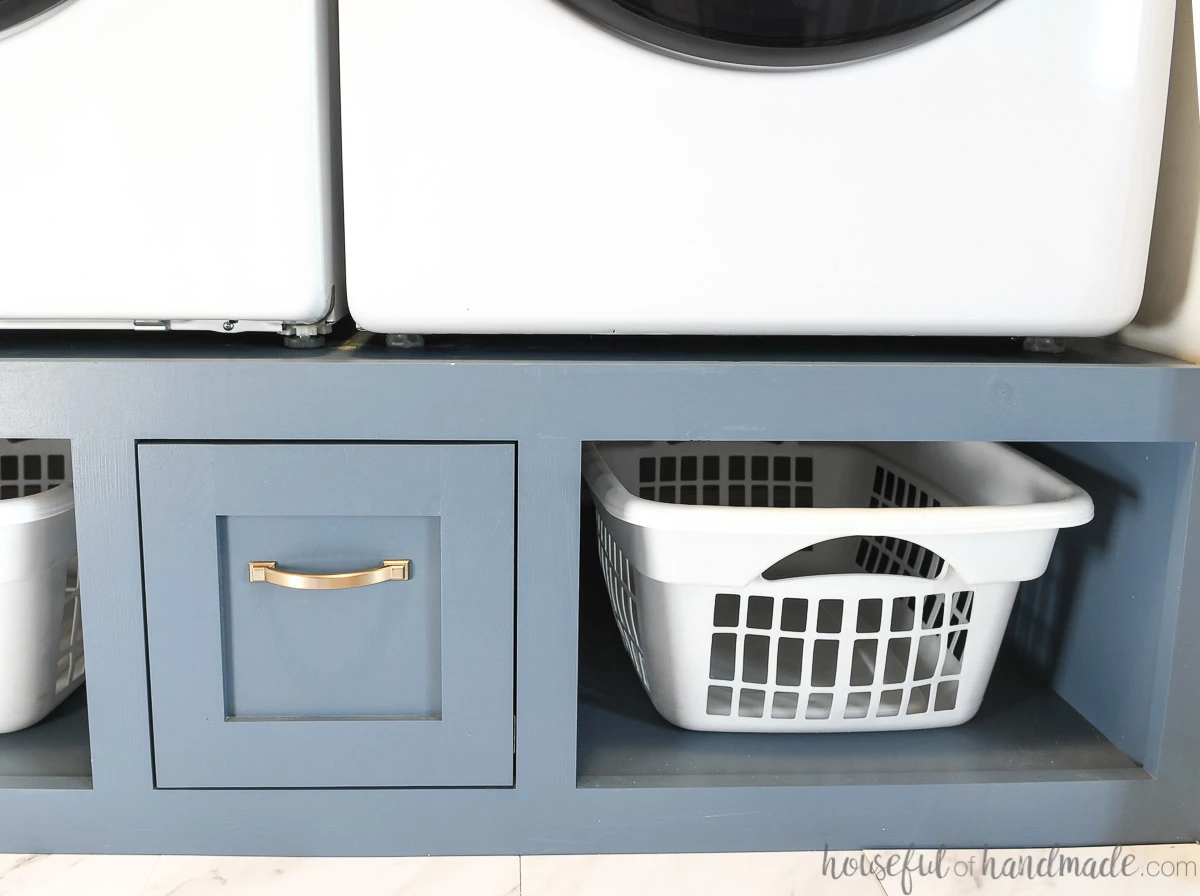 A washing machine pedestal will not work for a top loader or washer with controls on the back. If you have those machines, check out these amazing laundry basket storage shelves instead.
But for a standard front loader washer, a washer and dryer platform may make you fall in love with laundry again 😉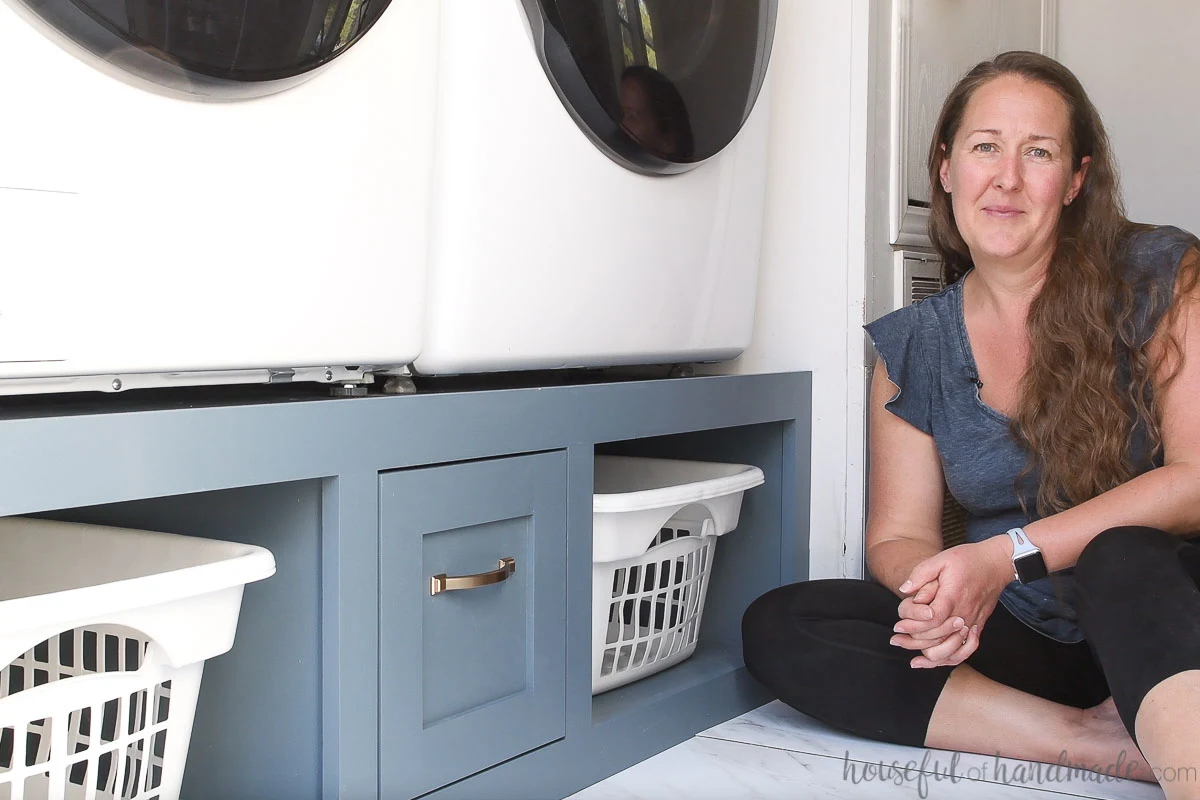 Sturdy 2×4 Base
The base of the washer and dryer platform is made from 2×4 lumber. It makes the base less expensive and super sturdy!
The platform is built just like a wall in your home, but with the 2x4s even closer together. This creates plenty of strength to hold a filled-to-the-top washing machine.
Plus is it shake proof during the spin cycle.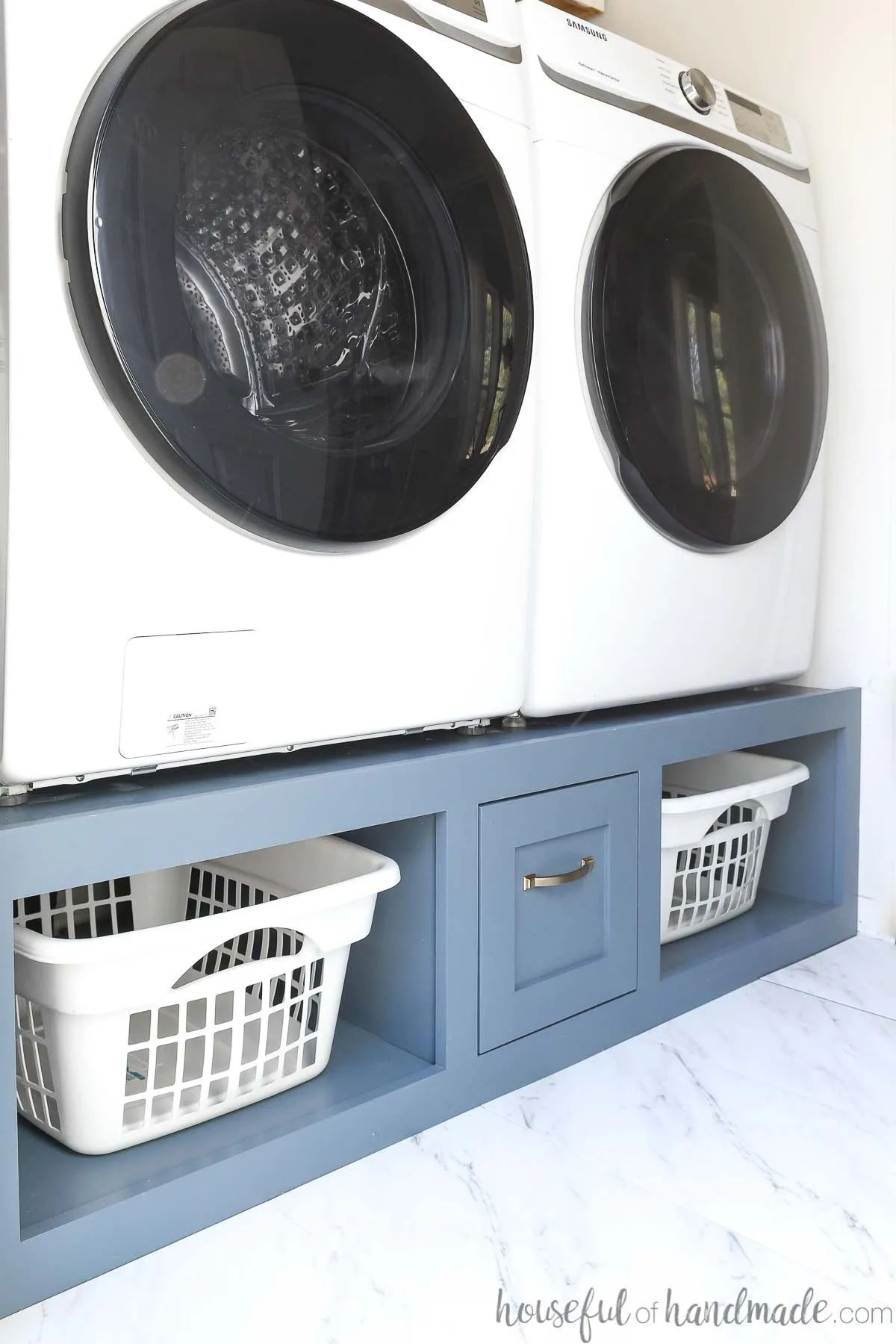 Pocket holes are used to easily assemble the 2×4 base. No framing experience necessary.
Then the 2x4s are hidden behind 1/4″ plywood or MDF (or you could even use beadboard for a cottage look).
And finally the base is completely covered with a simple face frame of 1×3 boards. This completely hides the 2x4s and gives the washer and dryer platform the look of a beautiful cabinet.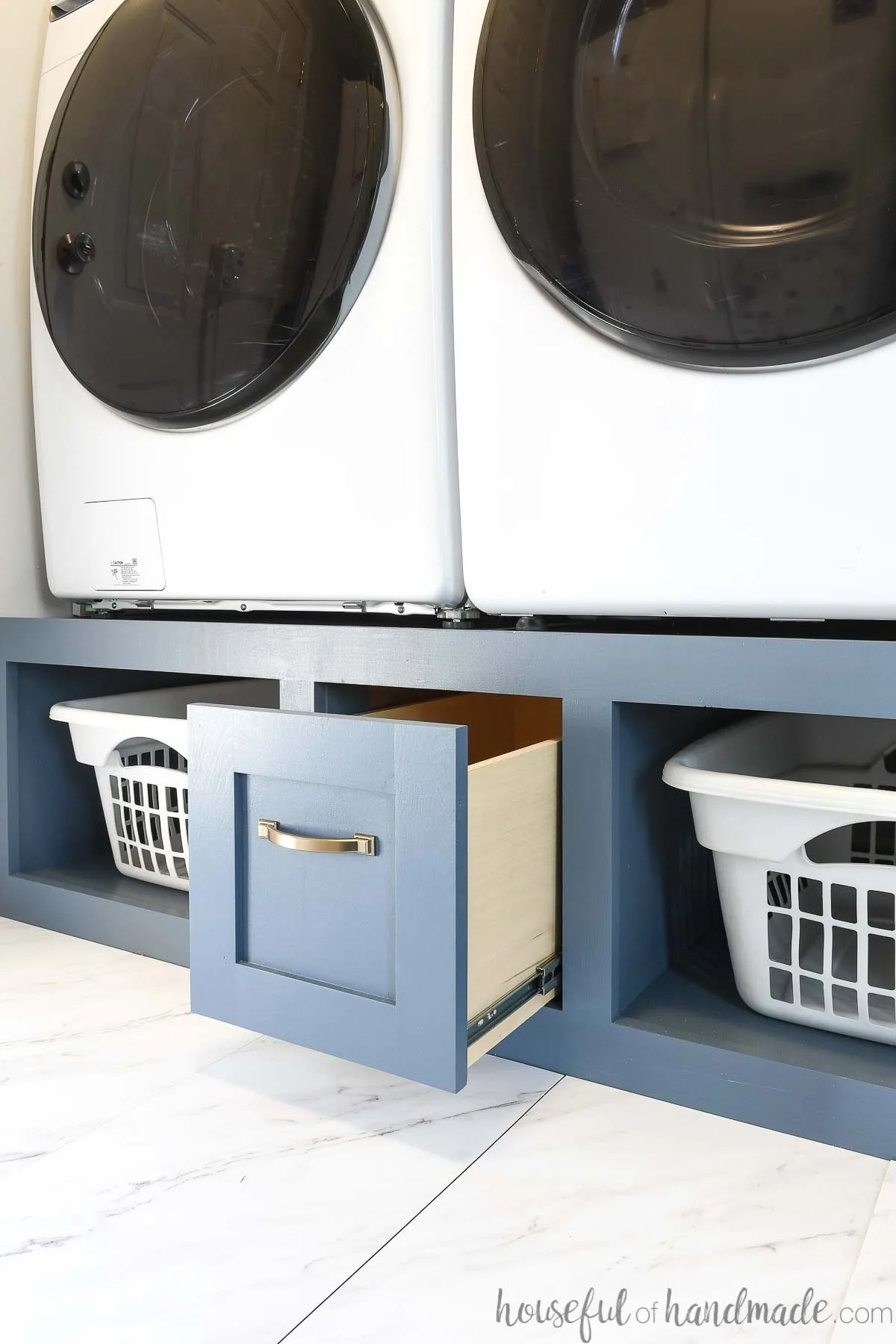 Large Drawer and Laundry Basket Storage
If you life your washing machine up off the floor, you can now make use of the space underneath it!
The 16″ tall platform leaves 12″ of usable storage space. I split the space into 3 sections. For added strength in base.
The two outer sections are sized to hold an 18″ wide laundry basket. Keep your sorted laundry out of the walkway and easily ready for washing.
And that leaves room for a large drawer in the center section.
The 10″ wide x 10″ tall x 24″ deep drawer is perfect for storing extra laundry supplies or cleaning supplies. Learn how to build easy DIY drawers here.
I used 1/2″ plywood for the base of the drawer to make it strong enough for storing heavy items (like laundry soap). And all the drawer box pieces can be cut from one 2×4 sheet of plywood.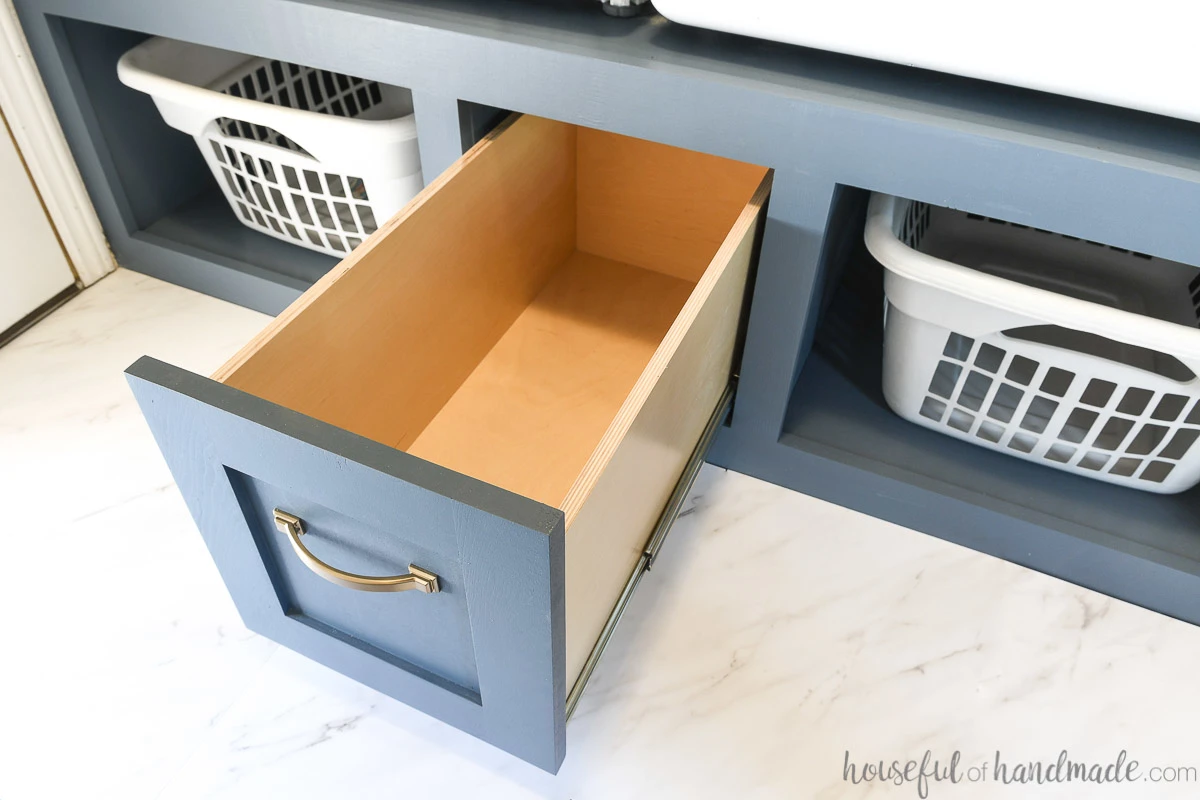 Washer and Dryer Platform Build Plans
I am sharing the complete build plans for the DIY washer dryer platform for free at Kregtool.com.
Click here for the washing machine pedestal build plans.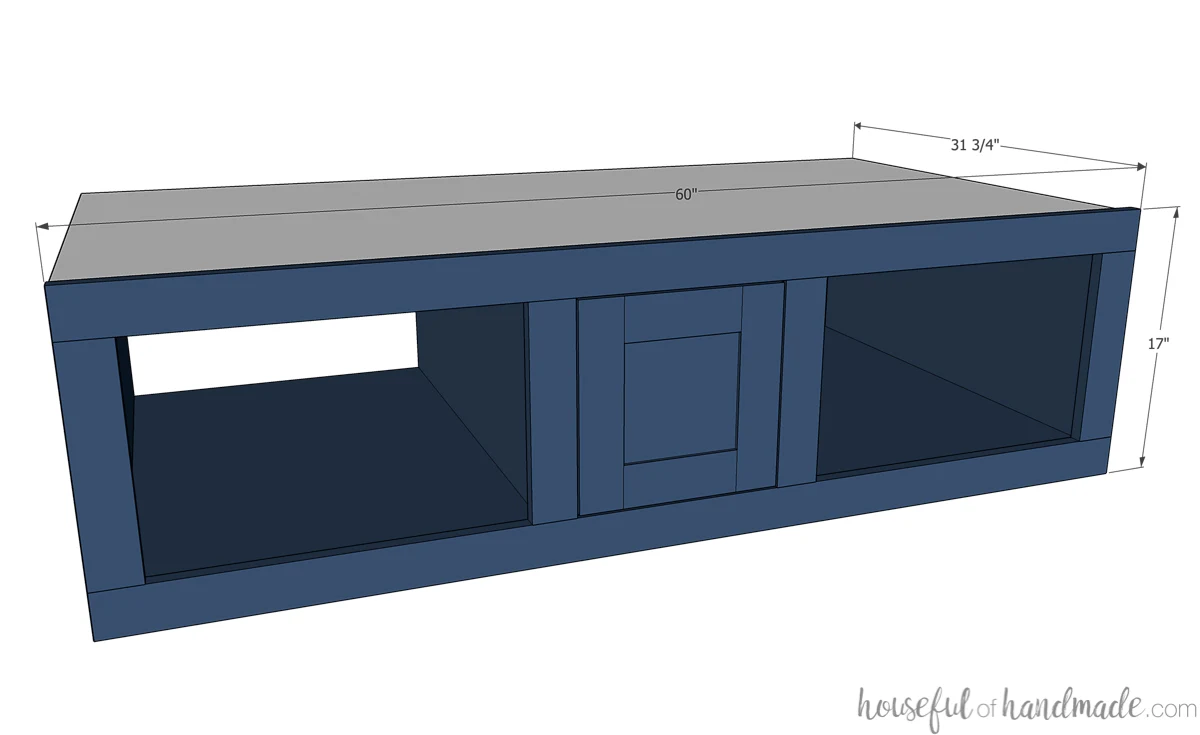 And watch the full YouTube video for more tips as you get ready to build!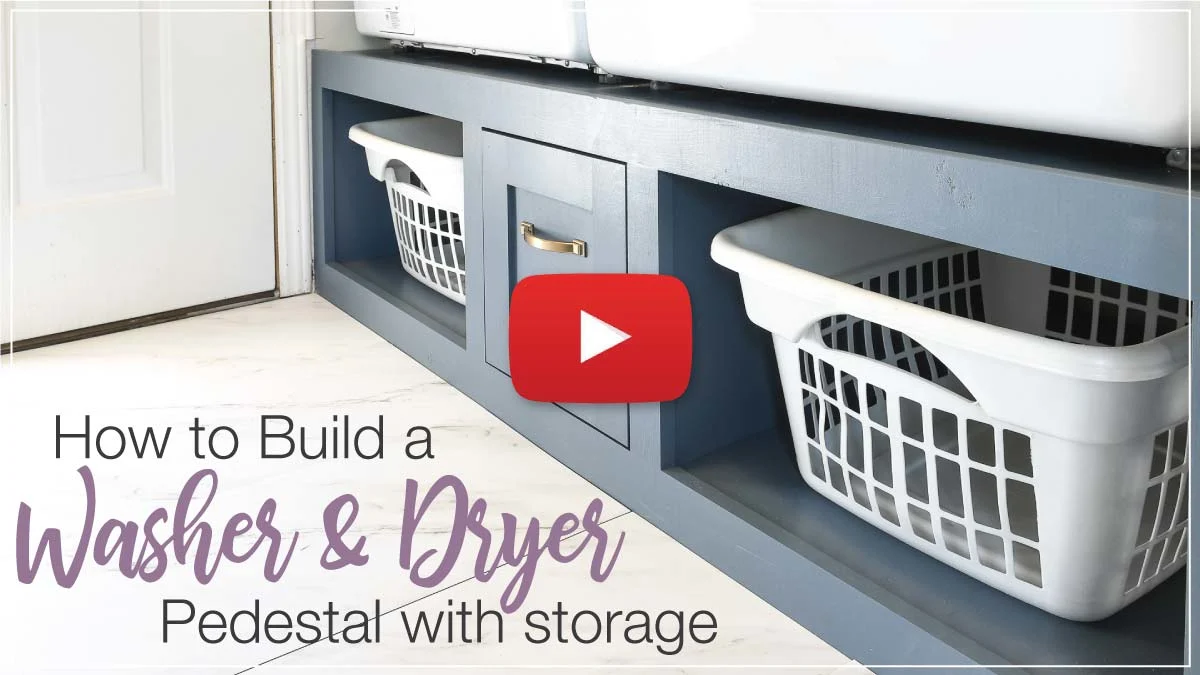 Happy Building!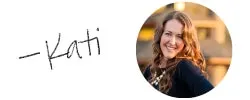 Thank you to Kreg Tools for sponsoring this post. I only recommend products that I use and love and all opinions are 100% my own. Click here to read my full disclosure policy.