Get organized and stay that way with these easy tips to organize your home.
Getting your home organized can seem like a huge task. And all those organization bins, boxes, and supplies can get expensive!
But don't worry, I have a solution… try using these cheap & easy ways to organize your home this year instead!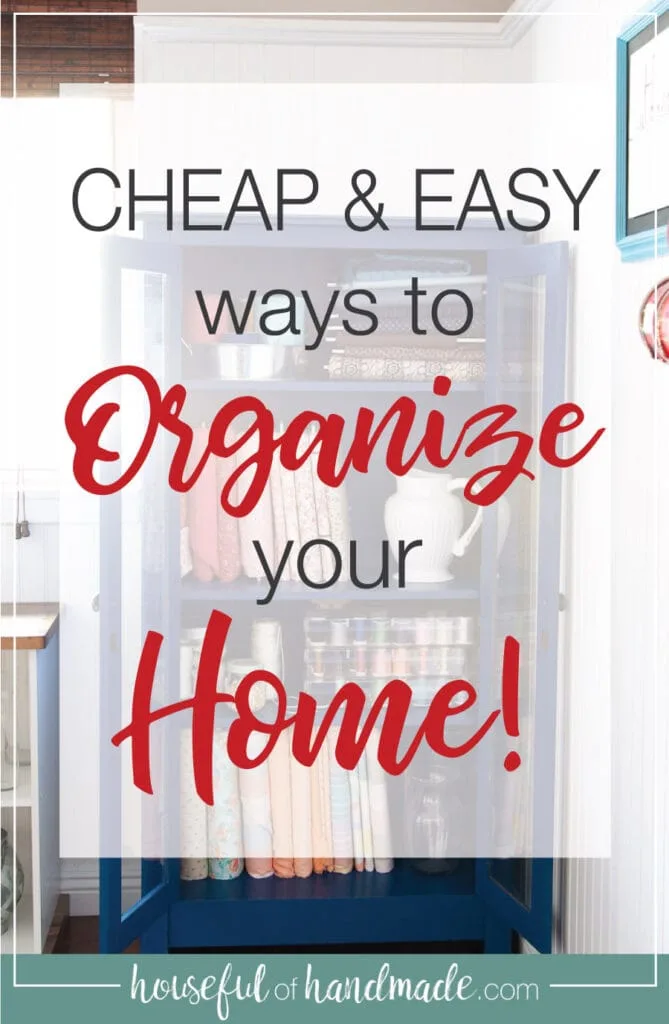 Purge
The easiest way to organize your home is to have less to organize!
If you do not have enough closets, drawers, etc., maybe it's because you have too much stuff in them.
Getting rid of excess clutter is the easiest way to get organized. And it's totally free! Plus, you might even be able to make some money off items you no longer need.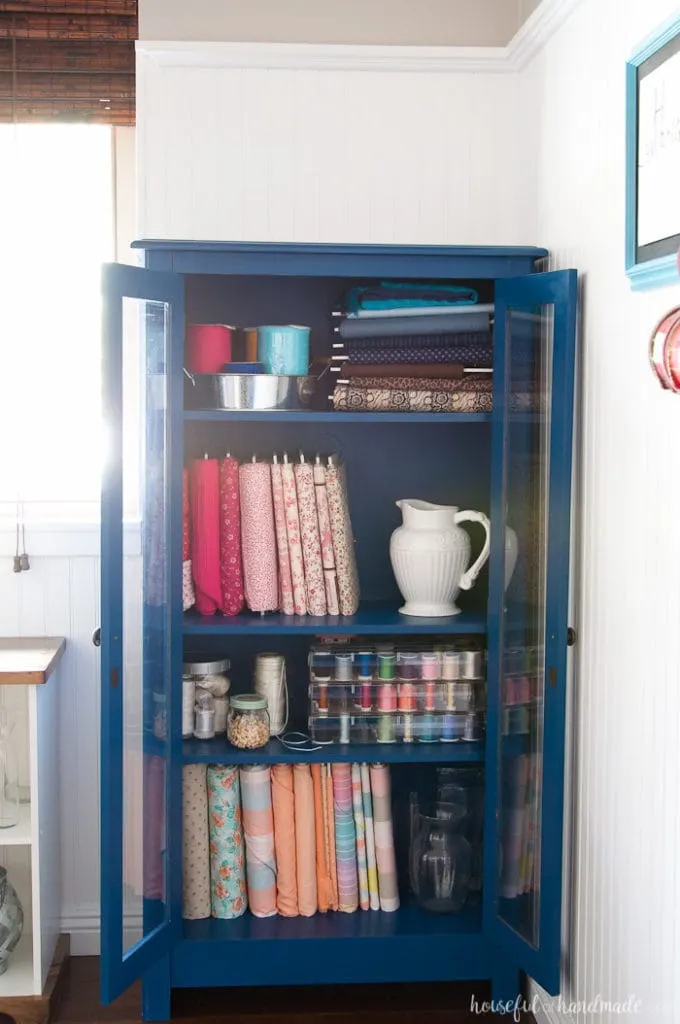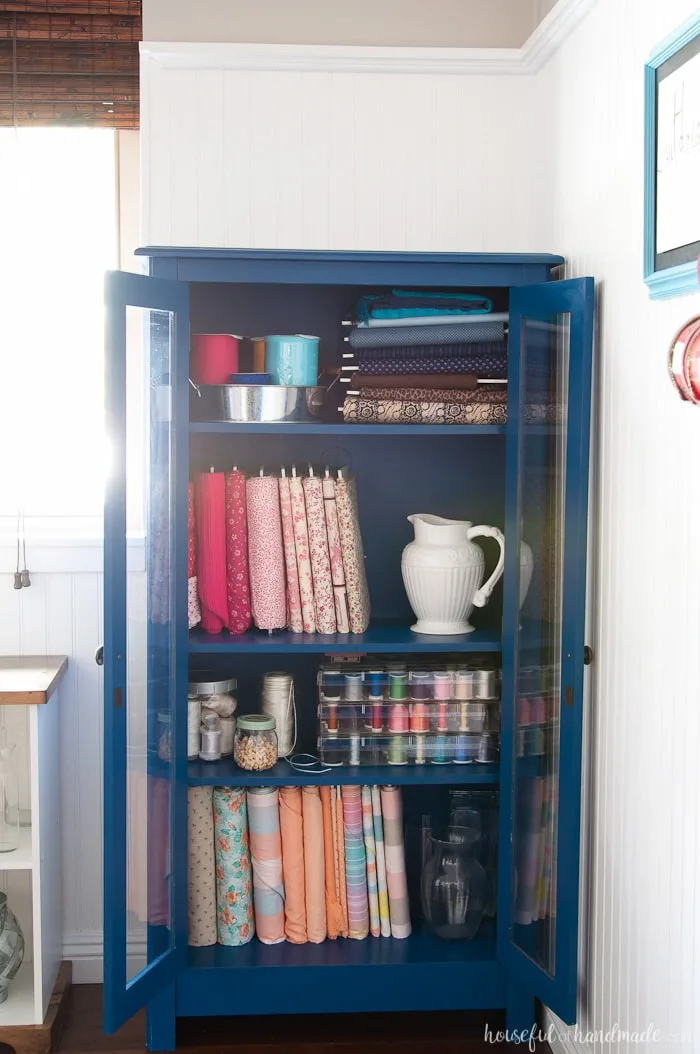 Begin decluttering by removing things that you have not used in a year. Look at decluttering your clothes, dishes, pantry, linens, craft supplies, games, and more.
Start with purging just one area to make it quick and easy. Then after you get the hang of it, try tackling one space each weekend so you do not get overwhelmed.
Upcycle Boxes
Don't toss out all those empty food boxes or shipping boxes. Instead, upcycle them into the perfect storage bins to organize things.
I used the boxes from buying my most used items in bulk to create these beautiful bins in our master closet. Plus I used inexpensive drop cloth to cover them.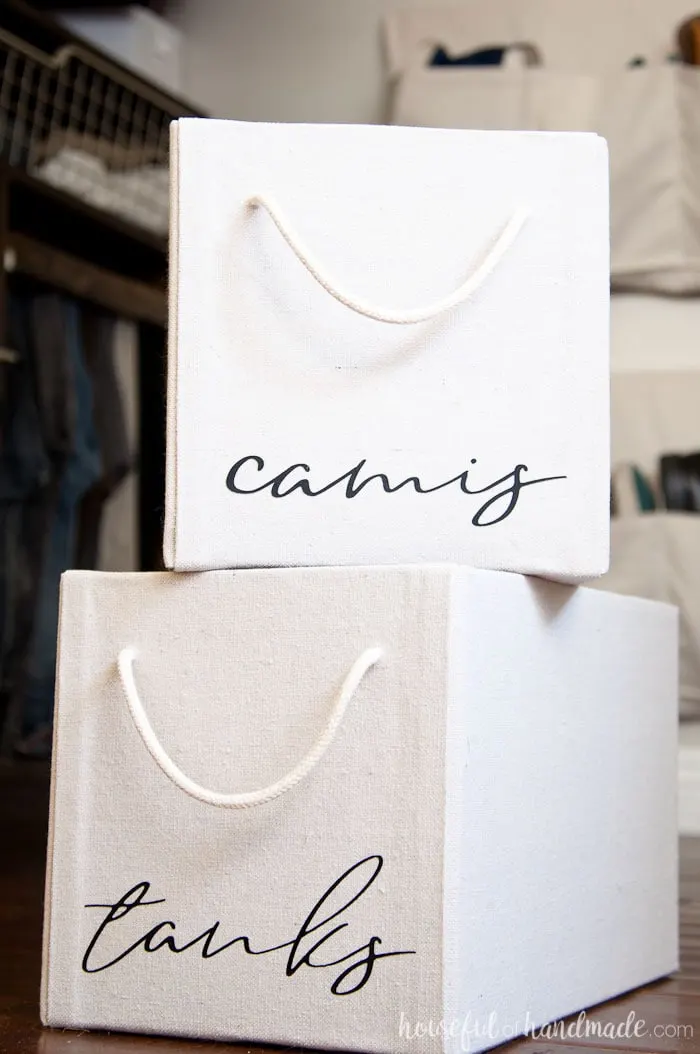 You can also cover boxes in pretty fabrics, which is perfect for creating storage bins in consoles or closets without doors.
Or cover your boxes with something as simple as spray paint to make them prettier and ready for organizing your home!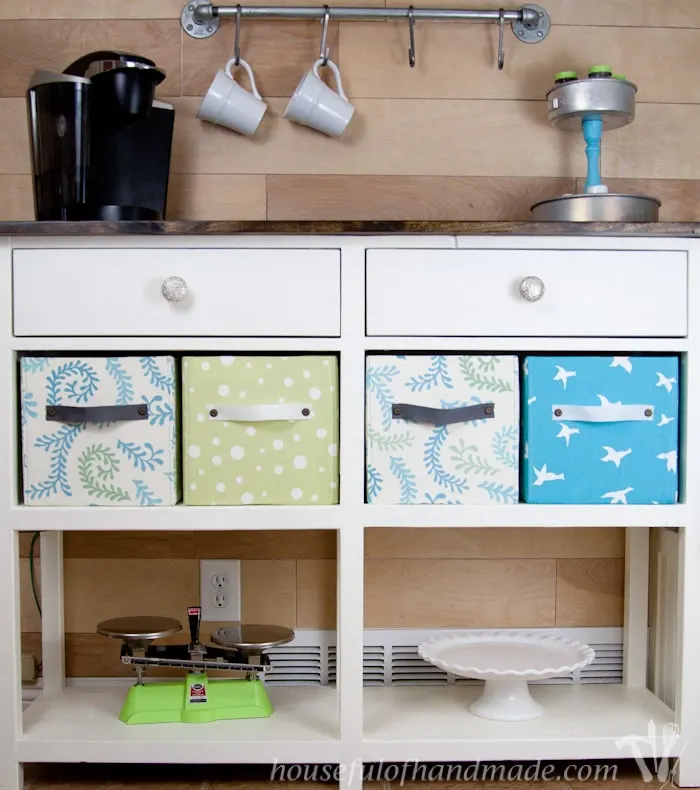 Also, you can use smaller boxes to create amazing drawer organization like these ones made from cereal boxes from I Heart Organizing.
Reuse Empty Jars
Large empty jars can be cleaned up and used for organizing too!
I love to reuse them in my pantry for organizing bagged food items. Plus it is easy to see how much of an item is left.
But you don't have to just use them for food, try making them into beautiful canisters to organize utensils on your counter.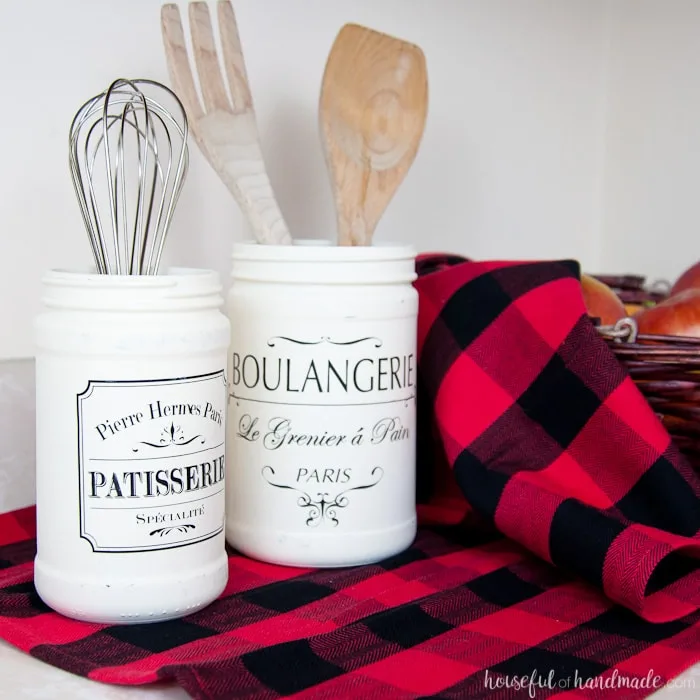 You can also use empty jars for organizing small items like craft or office supplies. Or save those small jars for organizing your bathroom cabinets like Refresh Living did!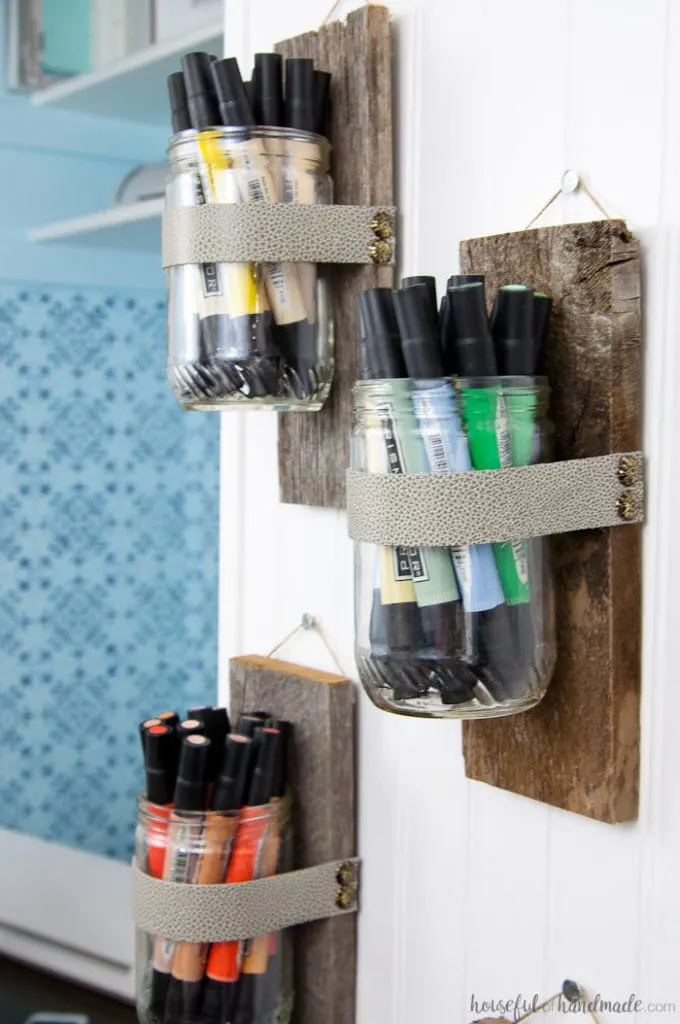 Find Cheap Storage Solutions
If you cannot use what you already have to organize your home, knowing where to find cheap solutions is a must!
Shop your favorite thrift stores for inexpensive bins or baskets. Baskets are great for storing items on shelves or under tables.
I found this picnic basket at the thrift store for just a few dollars. We use it to hold our favorite board games under our coffee table.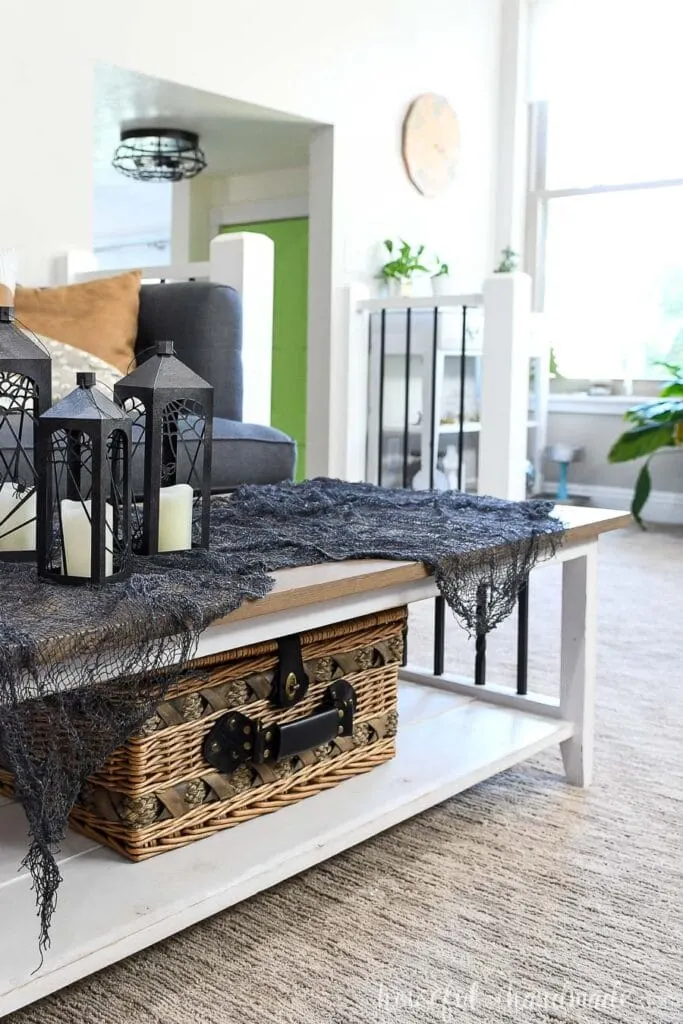 You can also find inexpensive plastic bins in all sizes at the dollar store. These can be used as is to organize inside your closets or drawers. Or spray paint them to look like metal for visible storage.
Use Your Walls
Storing items on the walls can make them easier to organize because they are on display. Plus the beautifully organized items also double as decor helping you save money.
I love using this method of organization in offices, craft rooms and closets.
In my office/craft room we used pegboard to organize all my craft supplies. I even used empty peanut butter jars to organize art markers!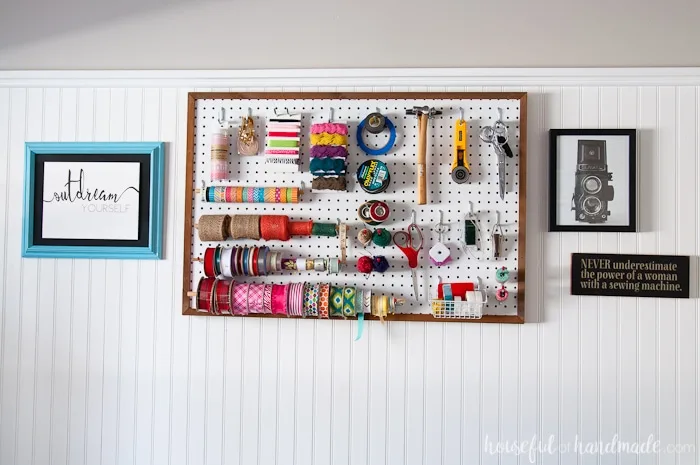 And in the closet, I sewed a hanging shoe storage from a drop cloth to help hold all our shoes.
Then using the room above it, I made the simplest heeled shoe storage from only a 1×2 furring strip. See the entire closet makeover here.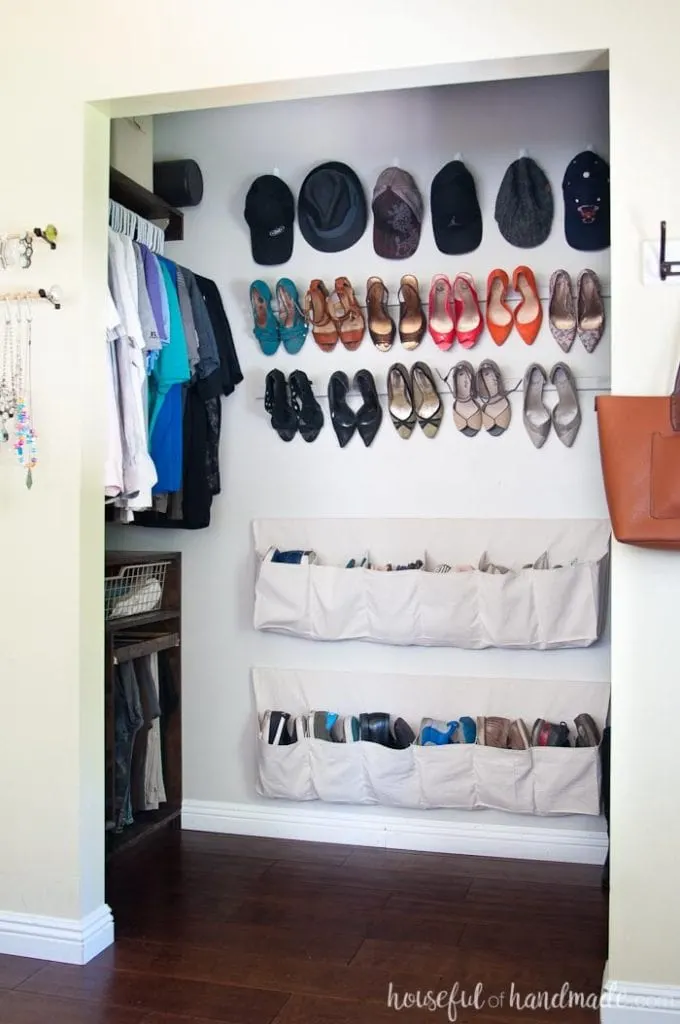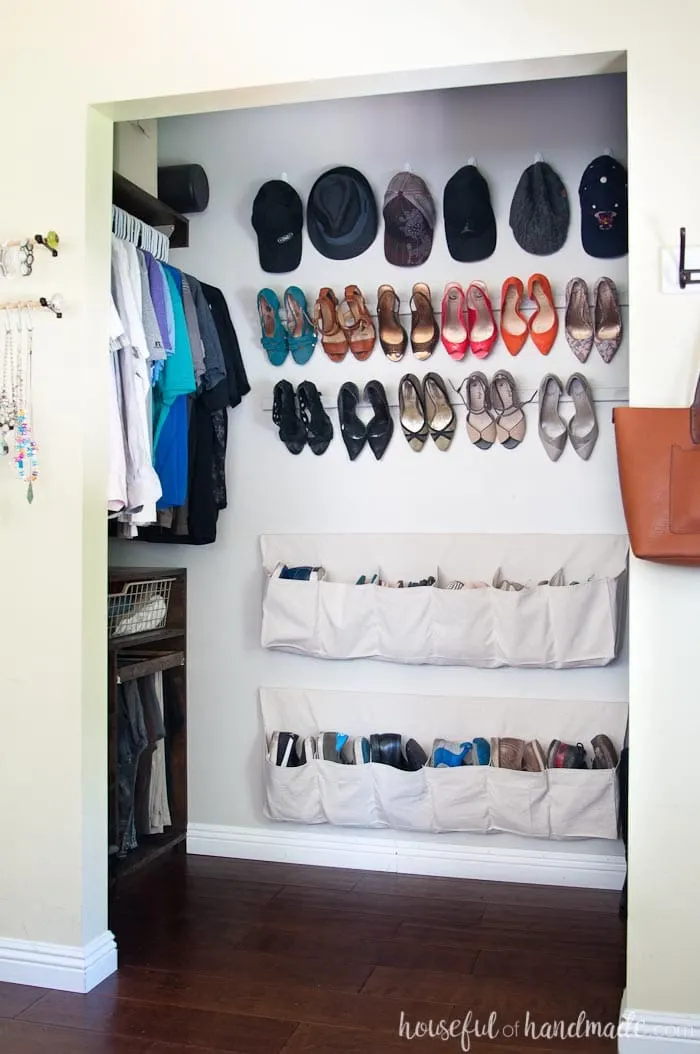 Label Everything
Make sure everyone in the home knows where things go or they will quickly become unorganized again! Instead, add labels to all the bins so people know where to put things away.
These chalkboard labels are made out of cardstock, but have a chalkboard front so you can change your labels easily.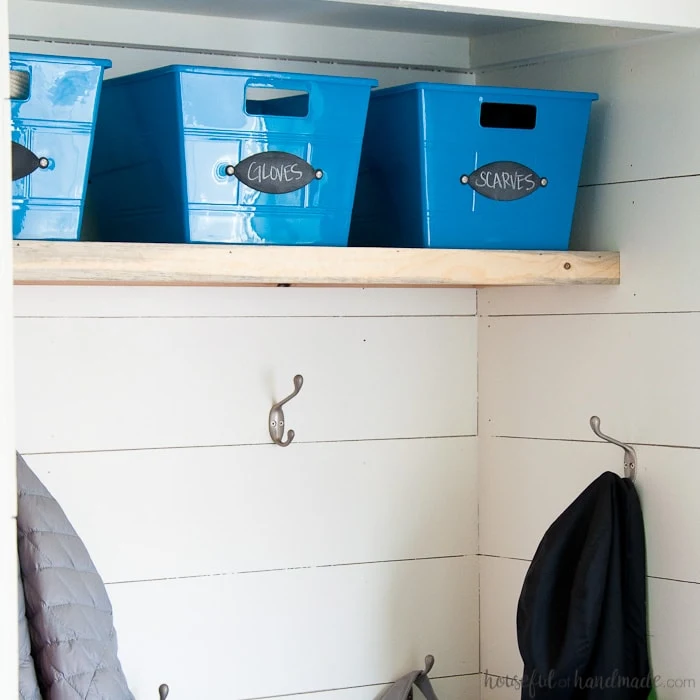 And don't forget to label your drawers. You can add simple labels inside your drawer organizers, or have fun and use pictures instead.
I made fun kitchen utensil labels to add to the bottom of our kitchen drawers so the kids can put away the dishes properly every time!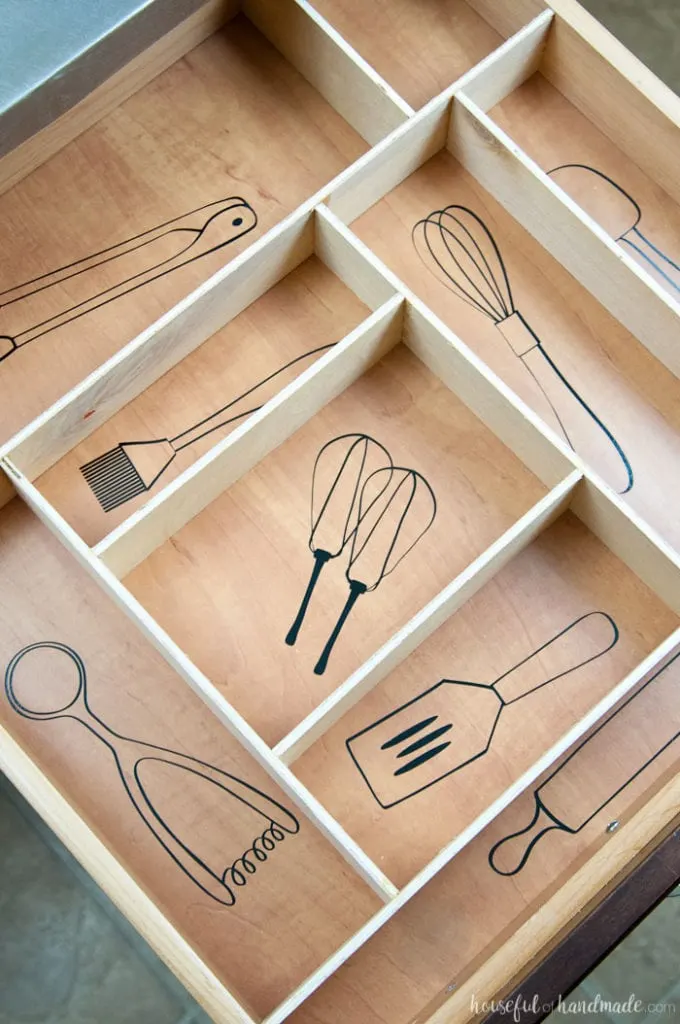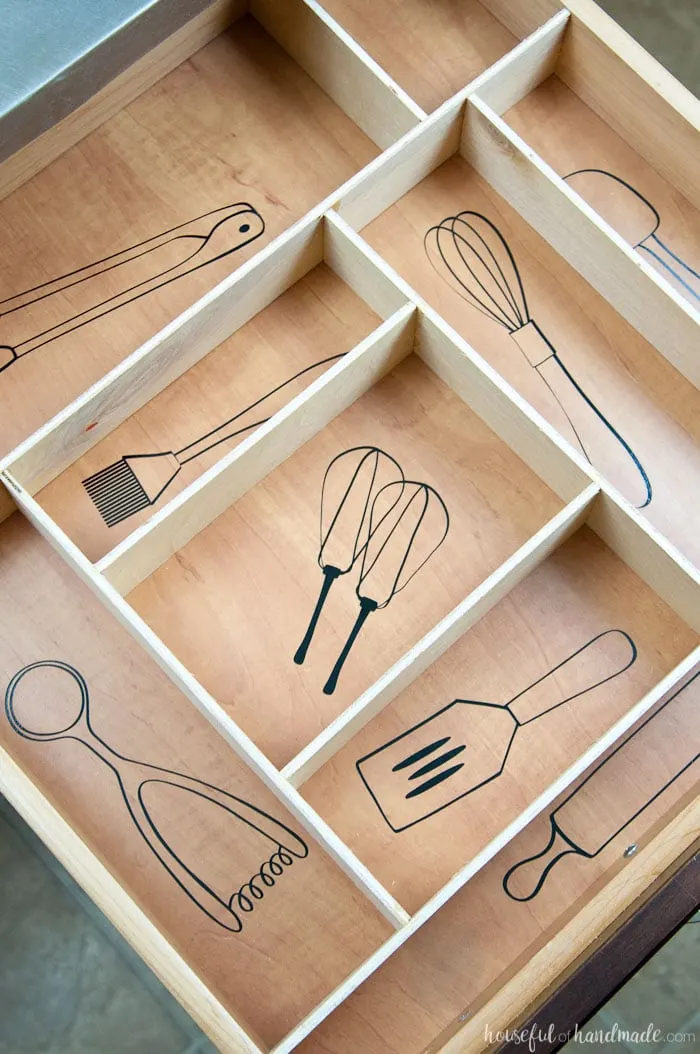 ---
The Best Way to Organize Every Space in Your Home
Now that you have the tools you need to organize, follow these easy steps as you work through your home. These easy steps will have you organized in no time!
Pull every single item from the closet/drawers/cabinet/etc. As you remove it, decide if its an item you need or use. If you haven't used it in over a year, you probably should get rid of it.
Make sure to clean out all the hidden corners. Leave nothing behind. And while you are at it, wipe down all the shelves & walls and vacuum or mop the floor.
Sort the items you are keeping into like items. For example: clothes, sort into shorts, tees, pants, pajamas. For a linen closet, sort cleaning supplies, rags, towels, sheets, etc.
Find bins or boxes to store groups of items in. Make sure your bins are large enough to hold all your items (if items are in the laundry, account for those as well) and will fit in your space.
Label your bins. If everything has a label, it will be easier to remember to put things back where they go.
Place the bins back in your space. Make sure they are easy to access and the labels are visible. You need to be able to pull out bins quickly to use items or put them away or you will not use them and things will get unorganized again.
Sort the items you no longer need into 3 piles: sell, donate, or trash. Take trash out immediately and place donated items in a bag or box and take to your car. Then make a plan to list/sell the other items.
Enjoy your clean and organized space. Then move onto another one!
Now there are no more excuses to get your home organized! And there is no better time than today to start.
Happy organizing 🙂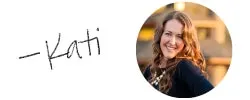 For more organizing ideas check out these posts too: