Create a backyard retreat you'll love by building your own DIY Patio Furniture.
If you have a backyard without furniture, you are not taking advantage of all that bonus square footage! There is nothing better than relaxing on an outdoor sofa or easting al fresco on your own patio table.
Turn your yard into the perfect outdoor living spaces with some DIY patio furniture. These outdoor furniture projects are the perfect weekend DIYs to make your yard your new favorite place!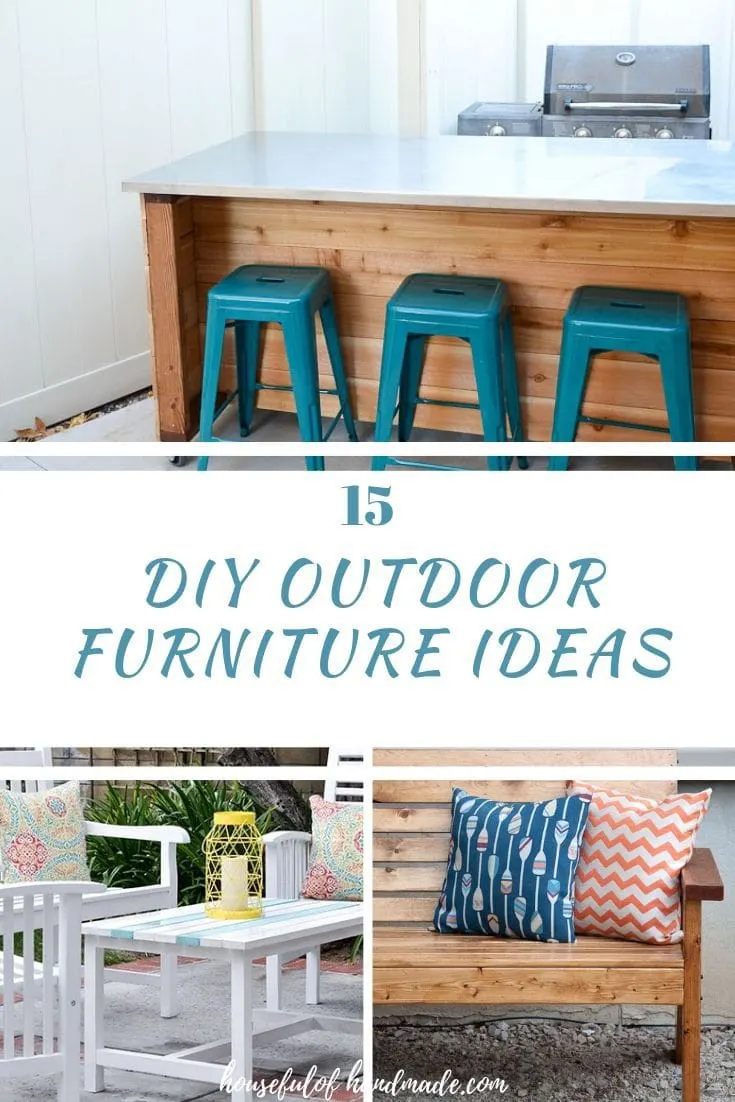 15 DIY Patio Furniture Projects For Your Outdoor Space
Create a backyard retreat you will love with DIY patio furniture, DIY outdoor benches and chairs, DIY table plans and so much more. These 15 DIY patio furniture projects will have you inspired to build your own outdoor furniture!
For even more projects, check out these 28 amazing DIY outdoor furniture projects.