There is just something special about a homemade gift, especially when it is something the receiver can really use and love.
A few Christmas's ago we did a totally homemade Christmas (minus candy and a few books and movies). It was really fun to get creative and help cut costs. And the toys we made for the kids are still used and loved today.
So if you want to give something extra special this year, I have compiled a few of my favorite DIYs for these great homemade gift ideas.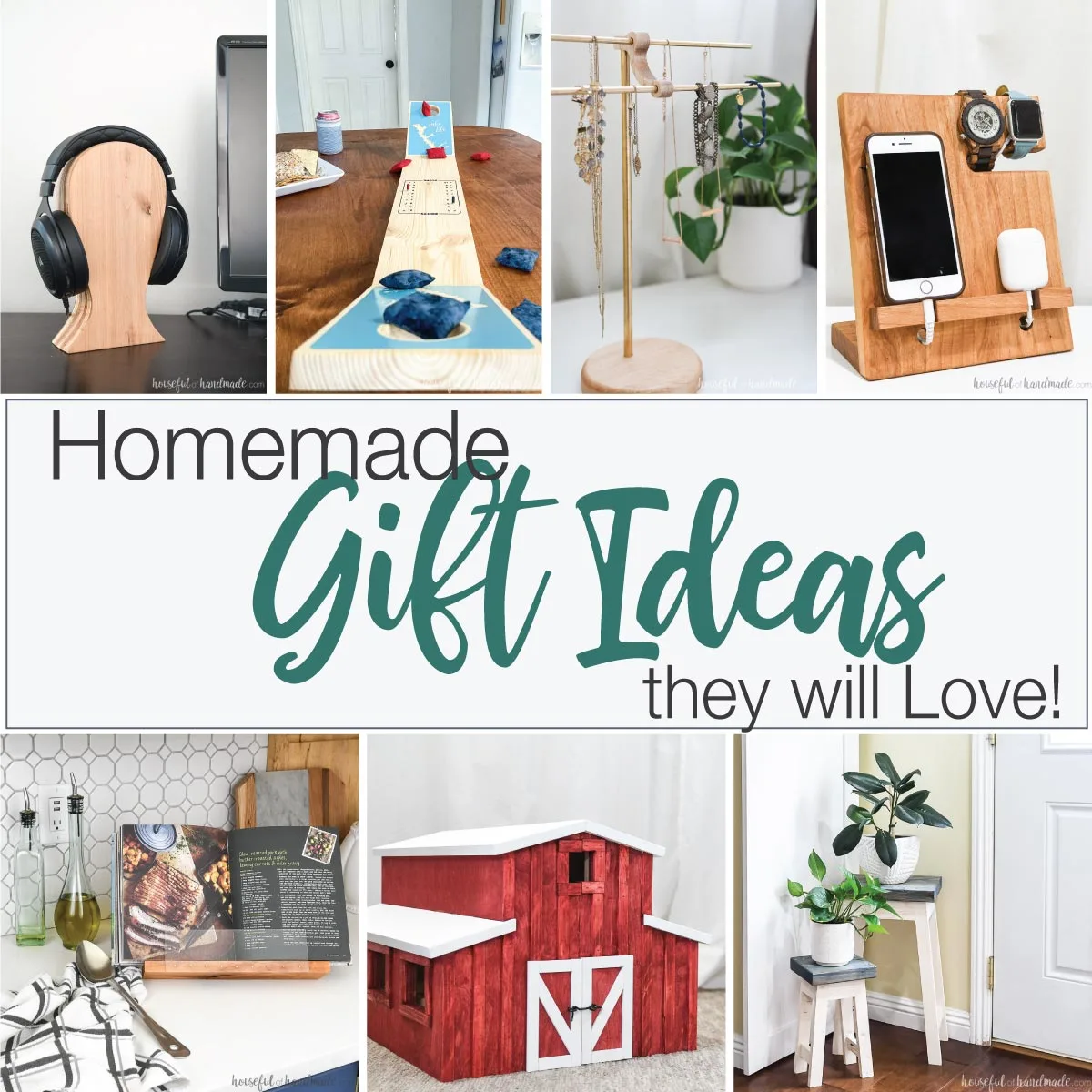 Handmade Gift Ideas
Homemade gifts are extra special! Whether you are looking for gifts for birthdays, Christmas, anniversary, Mother's and Father's Day or more, this list will help you find the perfect DIY gift they will love and use for years.
Happy gifting!